4 Upcoming Hand Drawn Video Games To Look Out For
Some would say traditional hand drawn animation is a thing of the past, these four upcoming games say otherwise.
Hand drawn animation in movies and TV shows is seen less frequently these days, being replaced by the likes of CGI and Flash animation. As the style of hand drawn animation has faded from other entertainment mediums, there has been a rise in the amount of video games that use a hand drawn art style. Here are four notable upcoming hand drawn games all gamers should look out for.
1. Drawn to Death
This game releasing in the near future is by The Bartlet Jones Supernatural Detective Agency, a studio headed by David Jaffe (God of War, Twisted Metal), with additional help from Sony San Diego.
Drawn to Death is a four-player arena shooter set within the confines of a teenager's notebook. As claimed by the about page on the game's website, it promises to have unconventional combat, deep gameplay mechanics, skill based challenges, solo and team based play, and extraordinary visuals.
According to a GameSpot interview with Jaffe, when first released, the game will have six characters, over 20 different weapons, seven maps, five modes, and many different costumes, skins, and taunts. Weapons are unlocked but cannot be leveled up, focusing more on skill of the individual player rather than the strength of their weapon.
There will also be a kind of ranked mode, called tower mode, which will have different themes each season. Players will obtain exclusive stickers from tower mode depending on close they get to the top. Drawn to Death will be free to play on PlayStation 4 for PlayStation Plus members on April 4.
2. Hollow Knight
Hollow Knight is a 2D metroidvania style action adventure game developed by Team Cherry, released on PC this past February, and coming to the Nintendo Switch sometime later this year.
The game boasts atmospheric exploration, epic battles against ferocious foes, and the ability to befriend bizarre beasts and strange travelers. Players of Hollow Knight will have the chance to explore the world, battle strange enemies, and piece the story together in a Dark Souls-esque fashion.
Another similarity to Dark Souls is that the player loses his currency when defeated, returning to the last place he rested. Players can regain their currency once they return to the spot of their demise.
The PC version of Hollow Knight has already been well received by critics, with an average rating of 87%. The game's transition to a handheld console should only help increase this positive reception.
3. Cuphead
This upcoming Xbox One and PC game by Studio MDHR is inspired by cartoons of the 1930's -- with music to match.
Cuphead is a run and gun action game with a strong focus on gameplay, rather than story. It primarily focuses on boss battles. Because of it's apparent difficulty, the character of Cuphead will have infinite lives and a parry ability that when used properly allows special moves.
Cuphead will feature both a single player mode and a two-player local co-op mode. Originally slated for a 2016 release, Studio MDHR plans to release Cuphead sometime in mid-2017.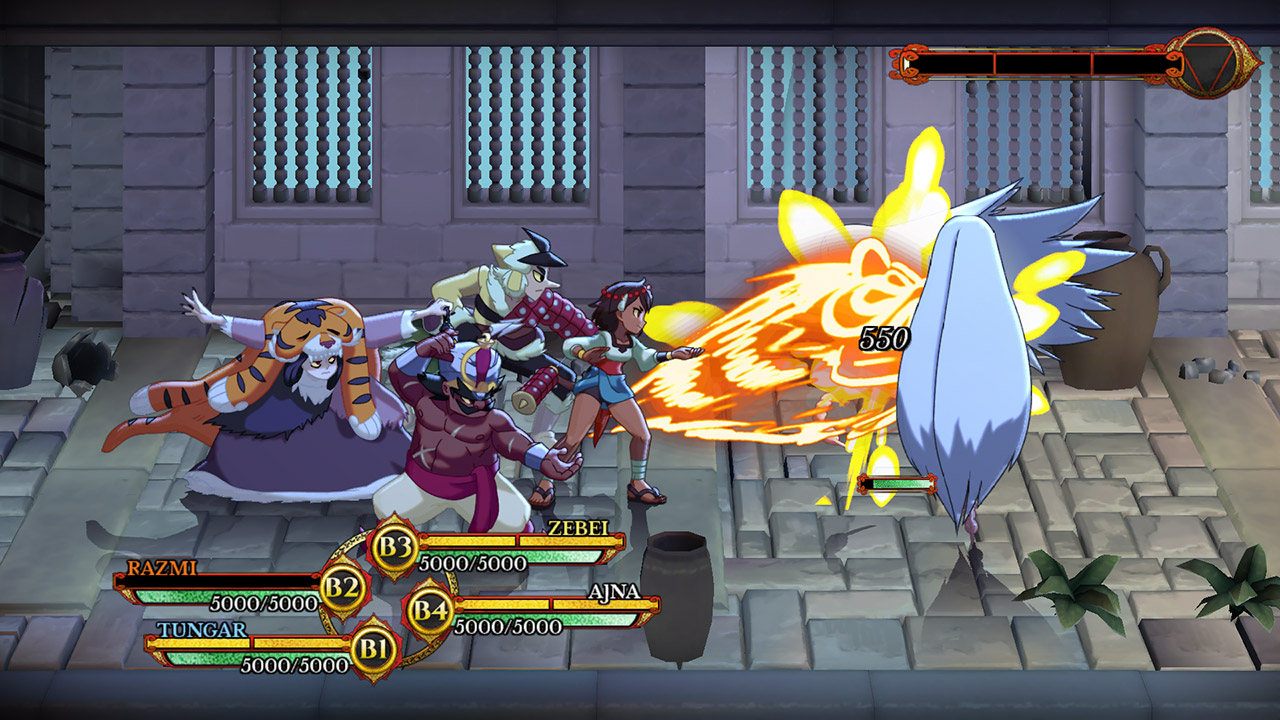 4. Indivisible
Indivisible is an RPG created by Lab Zero, the studio behind Skullgirls. Indivisible was first announced as an IndieGOGO campaign in 2015, and has since reached over one hundred percent of its original goal.
Indivisible follows the character of Ajna as she learns more about her mysterious powers and is joined by a handful of unique characters during her journey. Ajna will obtain new abilities and travel through new environments throughout the course of her quest.
The IndieGOGO campaign for Indivisible has reached three out of it's four current stretch goals, which include additional music by Hiroki Kikuta (Secret of Mana), an animated opening by Titmouse, Inc. (Black Dynamite, The Venture Bros.) a Studio Trigger (Kill La Kill, Little Witch Academia), and full voice overs for all major characters. If the game reaches $2,300,000, then it will have reached its fourth stretch goal, and will have multiple endings, as well as a hardcore bonus dungeon.
Indivisible is set to be released sometime in 2018 for PC, PlayStation 4, and Xbox One, with a prototype demo currently available on PC and PlayStation 4.
From these four examples, it's clear to see that hand drawn animation has found a second life with video games. It's likely there are even more upcoming titles with hand drawn animation and the style isn't going away any time soon.
Published Mar. 27th 2017