DC:UO - Amazon Fury Part I Launched
DC Universe Online's new DLC Pack Amazon Fury Part 1.
DC Universe Online officially launched an all-new DLC Pack called Amazon Fury Part I. Early Access began last Tuesday for members. Everyone can now grab it starting today for $9.99 or pay the $14.99 SOE All Access monthly fee or if you wish, till May 11th you can grab a whole year for just $99.99.
All Access also gives you access to every single DC:UO DLC Pack, 100% access to all SOE games like EverQuest, EverQuest 2 and Planetside 2, and games like EverQuest Next Landmark and H1Z1, including in-game bonuses for all games. Bonuses include things such as...
500 Station Cash per month
10% off unlimited marketplace purchases
Unlimited Prometheum Lockbox Unlocks
14 Additional character slots
Unlimited in-game currency
And many others, each game has its own bonuses.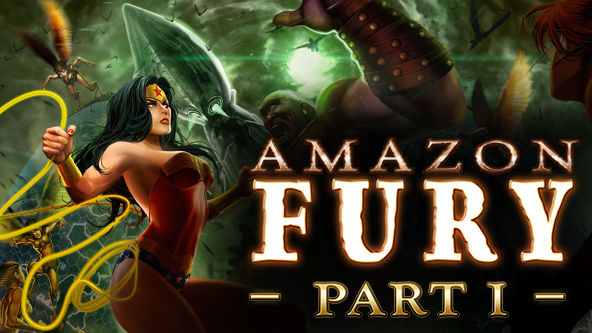 Take up the defense of Gotham City and join the fighting in the Amazonian civil war. Play as Wonder Woman or as Circe in two new Iconic Visions, and see how events unfolded leading up to war. Then gather your allies and visit the new Gotham Under Siege war zone, and take the fight to Themyscira itself with two new duos and one new alert. Earn the new Marks of Fury and unlock of new gear, styles, and feats.
Amazon Fury Part is available now for US PC and EU PC, and will also be available on PlayStation when the PSN updates today (US) or tomorrow (EU).
Published May. 6th 2014