Hitman Episode 3: Marrakesh to launch May 31st
After Paris and Sapienza, Agent 47 is now exposing his baldness to the scorching sun in Marrakesh.
Agent 47 is getting re-released into the world on May 31st, according to Io-Interactive. After assassinating his way through Paris and Sapienza, the Hitman protagonist lands in Marrakesh for his next episode.
It is time for Agent 47 to head out to Morocco and make his way through maze-like alleys and various souks to end up on the rooftop terraces of Marrakesh. In his view: the Swedish Consulate, built of glass, concrete and wood, true to Scandinavian design.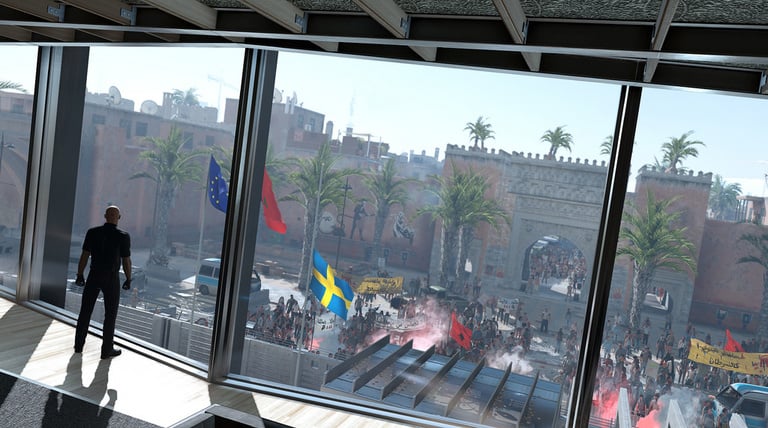 Two Targets, One Mission
The "Gilded Cage" mission offers two targets, the first of which is holed up within the secure walls of the Swedish Consulate: private banker Claus Strandberg. The second target might prove to be slightly more difficult to eliminate than the first. He is army General Reza Zaydan, and he is protected by his elite squad of soldiers. Unlike the private banker, the general finds refuge in temporary army headquarters, right in the heart of the city.
A new city also means new live content for Hitman episode 3. Players will be kept busy between the occupied markets and the secured, locked down consulate. A wide range of challenges and opportunities are to be expected in this episode, along with a new setting for Contracts mode, Elusive Targets and Escalation Contracts.
So save the date, fellow assassins: May 31st for PC, PlayStation 4 and Xbox One.
Published May. 26th 2016