At $2500 Is This The Most Expensive Piece of Battlefield 4 Merch?
A Gold Battlepack is a pretty rare item in Battlefield 4. In real life, it'll cost you $2500.
Gamers spending money on in-game content and merch certainly isn't unheard of. But this item, from developer DICE has to take the cake as one of the most extravagant pieces of video game memorabilia.
It's a gold briefcase. Sort of. It's actually a print of a Gold Battlepack from Battlefield 4. It's been "hand embellished and gilded using actual 24 carat gold leaf and gold paint." Also, for the discerning art collector/FPS player, it comes in an exclusive gold-colored metal frame.
In-game, the gold battlepack is one of the rarest items and a handy find for players. In real life, The Gold Battlepack is offered through the Cook and Becker site, and there are only 10 of these limited edition, hand-numbered and signed prints.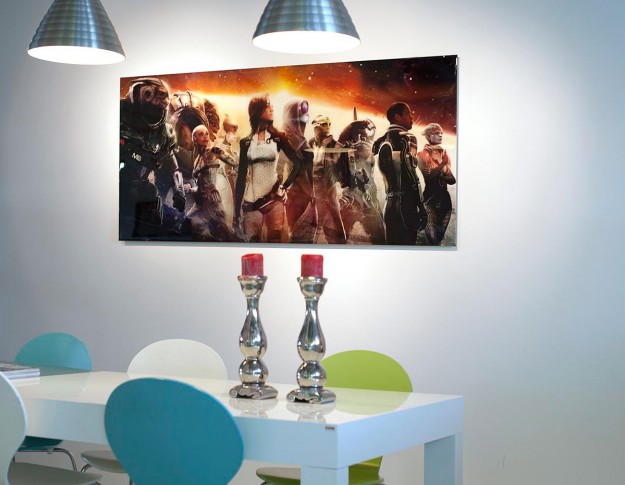 Cook and Becker, the "next-gen art dealers," are purveyors of concept art from the "leading artists shaping our time and culture." They also have offerings from Bioware (a $2500 giclee of the Mass Effect 2 team), Irrational Games (Bioshock Infinite), and Naughty Dog (The Last of Us). The Gold Battlepack is offered as part of a collection from Swedish developer, DICE, that includes other prints from concept art from Battlefield 4, as well as art from games like Mirror's Edge, though both of those have a smaller price tag.

Published Nov. 27th 2013