Gamers Have Already Started Lining Up For The Xbox One Midnight Launch
Some dedicated gamers have been in line for their Xbox One for over 24 hours...they have a few hours more to go though.
The Xbox One is set to release in a few short hours, and some gamers have already started lining up for the Xbox One launch event that will take place in Times Square, in New York City.
The first person actually got in line yesterday and Major Nelson tweeted out a picture of him in line. The man who is known now by his Gamertag, kingodin79, and is not alone anymore as a group of people joined him later that day.
Major Nelson tweeted out another picture last night showing the group of gamers standing in line together. For anyone not in New York City yesterday, the temperature only reached 44 degrees and the low temperature was down near freezing. In an act of support, each one of the people waiting in line received a complimentary blanket with the Xbox One logo to help combat the cold.
The New York City launch event is being held at Best Buy Theater and is supposedly the last place with Day One Edition Xbox Ones left. Even gamers without a pre-order will be able to pick up an Xbox One while supplies last.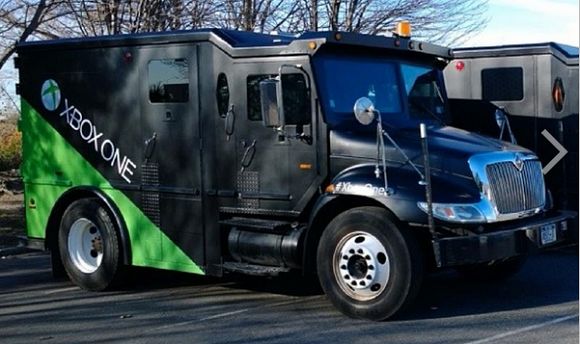 "So that's where my $499 went!"
Even crazier still is the fact that Microsoft will be transporting that store's Xbox One supply in a set of armored cars! Yeah, you know the vehicles that security companies use to transport large sums of money...one of those. Not entirely sure what Microsoft is expecting to happen at this particular Midnight Release, but it should make for an awesome sight.
What do you think about this NYC launch event and the people standing in line? I do not think I could stand in line for over a day for anything but to see the Xbox One armored cars roll up would be pretty awesome.
Published Nov. 21st 2013