The Party's Over, Sony: Kinect-less Xbox One Is a Winning Move
Now that the Xbox One will be available for $399, Sony had better formulate some sort of response...or they'll lose the US territory for good.
I said it last week:
While the PlayStation 4 will almost undoubtedly own the worldwide sales lead this generation, the Xbox One will ultimately own the North American territory.
I will always maintain, as most industry analysts do, that price is the primary determining factor. Ever since the Xbox One launched with a price point $100 higher than the PS4, I knew there was no chance Microsoft's system would outsell Sony's in any market. It just wasn't going to happen. I also said the instant Microsoft removes Kinect and makes the Xbox One available for the same price as the PS4, Sony will start to lose its grip on the US.
Now, with the Kinect-less Xbox One hitting store shelves on June 9, it seems my predictions are about to come true.
Sony had better respond, and fast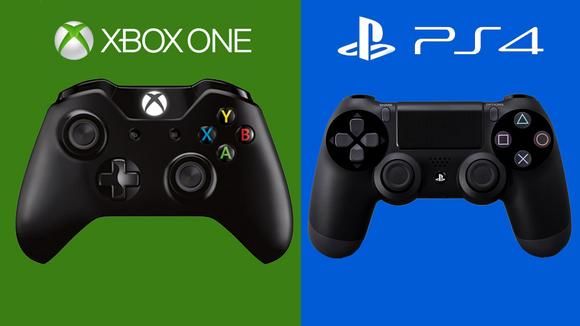 The PS4's lead in the North American region is already slim. Even despite the $100 price difference, Microsoft still nearly pulled even with Sony over the last few months (according to NPD numbers). That alone proves how much more popular the Xbox brand is in this country; had the two manufacturers been relatively close in terms of popularity, the PS4 would've been trouncing the Xbox One in the US (as it has been doing in most other countries).
As that didn't happen, it must've been obvious to Microsoft that all they had to do was remove Kinect, sell their new console at $399, and retake the NA territory. Now, Sony must react. I'm not saying they have to drop the price of the system, as obviously, that isn't going to happen any time soon. But maybe they should prepare to show off as many PS4 exclusives as possible at E3 next month. PlayStation is known for one thing above all else: The exclusive software. That's what fans of the brand want; it's what they expect.
And it's the only thing that will keep the PS4 competitive with Xbox One from here on out.
Pairing this announcement with a lot of Sunset Overdrive info was another good move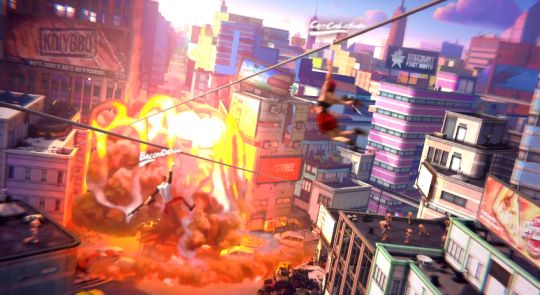 The instant you see the news of a $399 Xbox One, you see a lot of positive headlines for a new exclusive. Not only a new exclusive, but a new IP as well. This is like a slap in the face for Sony, especially considering that developer Insomniac Games used to be in Sony's camp. This entire day has been well-choreographed by Microsoft and it's a given that gamers - specifically in the US - will respond.

Sunset Overdrive does look excellent and even though I'm a die-hard inFamous fan at heart, I sorta wish I had an Xbox One for Insomniac's new game. And you know what? With this price drop, I'm already more inclined to consider a purchase...see how this works? Yes, it's a guarantee that Xbox One sales will enjoy a spike in the next few weeks, and that should be enough to pass the PS4 in North America, although I won't say it's enough to supplant the PS4 in other territories. After all, the PS3 was more popular than the Xbox 360 in those territories to begin with.
But in the US? Yeah, I'll say it again: I knew it from the start.
Published May. 13th 2014