Starcraft MMO Seeks Backers on Kickstarter
The little mod that could looks to become the MMO Blizzard fans have been craving
The fan-built StarCraft MMO that caused a stir with Blizzard's legal team when it was first announced has launched a Kickstarter to finance the last leg of development.
The creators, a team of modders calling themselves Upheaval Arts, promise a complete MMO experience to rival those produced by professional studios, including weapon and character customization, item crafting, vehicles, and a robust selection of enemies and bosses drawn from the StarCraft universe. The game will be completely free to play, but because of its roots a StarCraft mod, will require the free to download StarCraft II Starter Edition.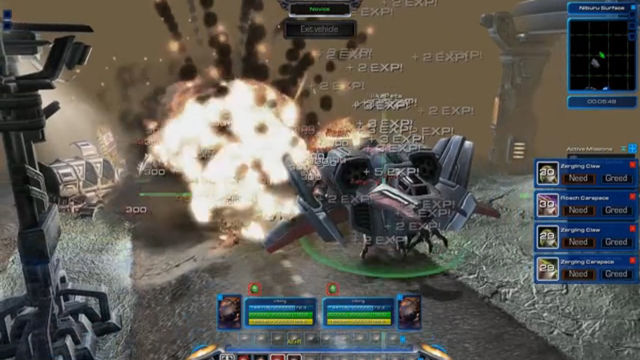 When a smaller scale "demo" version of the mod first launched as World of StarCraft, Blizzard's lawyers took issue with creator Ryan Winzen's video presentation, claiming that the project's name infringed on their trademarks for World of Warcraft. The issue was settled amicably, however, and Winzen was allowed to continue working on his mod, eventually folding it into a German modder's project and retitling it StarCraft Universe. Blizzard even invited Winzen to meet with their development team as a gesture of goodwill.
Winzen and his team are seeking $80,000 to complete the game, with stretch goals in place to add content like the Zerg as a playable race, a broader universe to explore, and MOBA-style PVP. The estimated delivery date is January, 2014, and players interested in Winzen's work can check out a prototype version entitled SCU: Chronicles of Fate on Battle.net.
Published Aug. 14th 2013