Already Tired Of Destiny? It's Gonna Be Here A While
A decade-long plan may be in place for the Destiny universe, hope you're ready for it.
After traveling the news websites today, one trend was obvious. The glaring, page-filling, webpage-crashing advertisements for Destiny. The hype is real and the Bungie marketing team is pushing it as far as possible. When you've got a good thing, why not push it as far as it can go?
It sounds like Activision wants to do just that. Eric Hirshberg, Activision's Publishing CEO, says that Bungie is prepared for the Destiny IP to last for a decade and potentially rival a narrative as deep as Lord of the Rings. He explained,
"Bungie aren't just thinking about the content that goes on the first disc; they're thinking about a ten-year story. They're thinking about a Lord of the Rings-sized narrative. How do you build a lasting franchise? How do you design something that, from day one, is built to last?"
An exclusive 10-year publishing deal with Activision is a solid indication that Bungie expects a lot of good things from their new potential franchise. There are already two planned large expansions for the original game, The Dark Below and House of Wolves. The first is planned to launch in December and both will be included in the first expansion pass.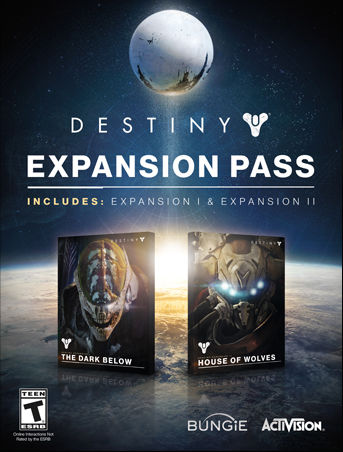 The marketing campaign has proven that Destiny is aiming to be an absolutely huge hit. The projected sales of 15 million copies before the end of the year is solid evidence towards that goal. It will be necessary to cover the $500 million investment that Bungie has riding on this game.
Are you already tired of hearing about Destiny or are you already excited about the expansions and potential sequels down the road? Just think, if this is the biggest original IP release in gaming history, how will its sequels fair?
Published Sep. 9th 2014