The Next Generation of Unreal in Unreal Engine 4
Unreal Engine 4 is the next powerhouse in game development.
If you are any type of gamer, chances are you have played a game using EPIC Games's amazing Unreal engine 3. Everything from the Gears of War franchise, to the Army of Two games, and even the Batman Arkham series utilizes this incredible technology.
Well EPIC is on their way to outdoing themselves yet again with their newest installment Unreal Engine 4 (UE4). This engine has been in the works for over 10 years and was first unveiled at the Game Developers Conference in 2012.
On June 7, 2012, via GameTrailers TV, developer Alan "Talisman" Willard showcased a demo of the engine which I have put up here. The thing that absolutely floored me while watching this video, other than the jaw dropping visuals, was that all of what he was doing was in real-time AND being done while in the editing software itself! I was attempting to pick my jaw up off the floor for at least 15 minutes.
Since the unveiling, the UE4 developing software and source code have been made available for anyone to download and use however they want for a $19 per month fee. People have done things so far like recreating previously existing environments from other games in UE4 like those from Bioshock and Mirror's Edge, shown here.
There have been other images being released lately which will make you question whether these images are real or were rendered in UE4. Hint: it's the latter.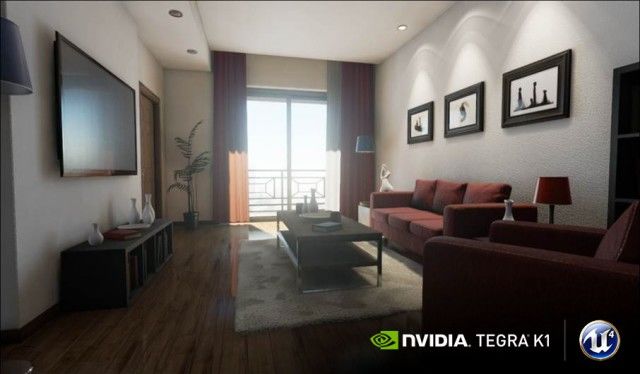 The first ever game to make full use of UE4 is EPIC's own Fortnite, a timed PC exclusive cooperative sandbox survival game, and the first 3rd party developed UE4 game is Daylight, currently in development by Zombie Studios.
Unreal Engine 4 is being utilized to work on PC, Mac, Xbox One, and Playstaion 4 platforms with versions being available for Android and iOS coming later.
Other than the handful I have put here, there are so many cool images of what this engine looks like and is capable of. If you have not seen it and want the total "wow" factor, please view the video of the engine at work.
I, for one, can not wait to see the games that this engine will be powering going forward (next generation Gears of War anyone?). It has already been announced that the return of the Unreal Tournament series will be using this amazing new technology. Ladies and gentleman, start your drooling.
Published May. 6th 2014