It was once easy for art critics to write off video games as nothing more than children's toys and consumerism fodder. Now, video games receive celebratory recognition for art design, screenwriting, excellence in gameplay, sound design, and music. To quote game designer Phil "Fish" Poisson, "Video games are the ultimate art form. [They are] the sum total of every expressive medium...made interactive. How is that not...it's awesome!"
One of the most imperative elements of any excellent video game is its soundtrack. Like any genre of music, video game music has been evolving right alongside this interactive medium since its beginnings. Here are some of the musical subgenre's greatest composers of all time.
Junichi Masuda
Pokemon
Long-time score composer of the Pokemon games, Masuda has worked with developer Game Freak for over twenty-five years. Since the original games for the Game Boy (Red and Blue Version), Masuda has composed music for nearly every core Pokemon title to date. In the original games, each town was given its own musical theme.
Many of these tunes have been revered for effectively reflecting each town's tone, most especially the eerie theme for Lavender Town. While drawing influence from modern-era classical composers like Dmitri Shostakovich and Igor Stravinsky, Masuda has often looked to the divine music of the Super Mario series as a model for video game music.
Darren Korb
Bastion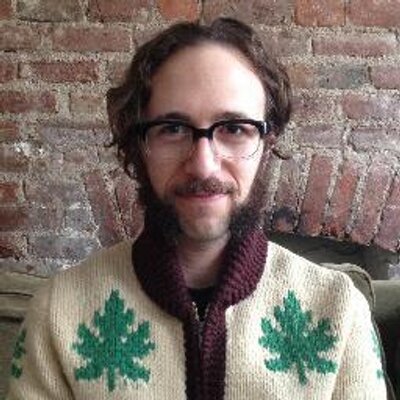 Serving as audio director and composer for Bastion, Korb chose to establish a unique genre of music for Supergiant Games' first title. Labeled by Korb as "acoustic frontier trip-hop," the music of Bastion features electronic drum beats and plucked acoustic instruments like guitar, banjo, mandolin, and sitar.
This combination of heavily-sampled percussion and raw stringed instruments creates an attractive juxtaposition unique to most music in general, let alone that of video games. The music of Bastion went on to win the Spike Video Game Awards for Best Original Soundtrack back in 2011, and is still considered some of the most original music of any video game.
Marty O'Donnell
Halo
The music of the Halo series has long been considered some of the most iconic of all video game music. O'Donnell served as composer and audio director of every Halo game developed by Bungie, as well as games like Oni and the mega-hit, Destiny.
When asked about the creation of Halo's signature theme, O'Donnell revealed that it had all been composed within two days for the unveiling at MacWorld 1999. The inspiration came from a mere three words conveyed to O'Donnell by Bungie's Joe Staten: ancient, alien, epic.
After speaking with Staten, O'Donnell hummed improvised monk chants to himself while driving home. He had composed the famous monophonic Halo chant by the time he arrived. O'Donnell also composed the fanfare for The Game Awards of 2014, and has recently founded a new development studio, Highwire Games.
Jessica Curry
Everybody's Gone to the Rapture
Though only breaking into the video game music scene three years ago with Dear Esther, Curry has already established herself as one of the medium's greatest composers. Curry's work mostly features classical arrangements; Dear Esther's soundtrack is mostly comprised of works for piano and solo strings, while Everybody's Gone to the Rapture makes use of choirs, solo instruments, and an entire orchestra.
The Chinese Room's most recent game, in particular, features a beautiful and enrapturing score with romantic and folk-song influences. Everybody's Gone to the Rapture has been criticized for its slow pace and lack of interaction, but from a music lover's standpoint, this game is worth the playthrough. Traditionally, game music exists to serve the game. The Chinese Room's PlayStation 4 title, however, seems to act as a conduit for Curry's magnificent piece.
Jeremy Soule
The Elder Scrolls Series
One of the most celebrated video game composers of all time, Soule has often been referred to as the John Williams of video game music. Having written music for games, film, and television, his most notable works in gaming include Baldur's Gate: Dark Alliance, Star Wars: Knights of the Old Republic, SOCOM: U.S. Navy SEALs, games from the Harry Potter series, Metal Gear Solid: Peace Walker, and The Elder Scrolls: Morrowind, Oblivion, and Skyrim.
Since the late nineties, Soule's video game music has won numerous awards from the likes of IGN, GameSpot, the BAFTA Games Awards, MTV, Official Xbox Magazine, and the Academy of Interactive Arts & Sciences. Though most of his work is symphonic, Soule believes himself to be a well-rounded "musical practitioner" in his desire to write music of all types and genres.
Nobuo Uematsu
Final Fantasy and Chrono Trigger
Considered one of the great pioneers of original video game music, as well as one of the greatest of all time, Uematsu made his name through his work with the Final Fantasy series. The soundtracks of these games feature a wide array of musical styles and genres, each track reflective of the current scenario displayed.
While saving your file in a hotel-esque resting point, you'll probably hear an atmospheric smooth jazz track playing in the background. If a beloved character meets an untimely demise, a beautiful and unassuming piano ballad will most likely be cued. And when it comes time to fight the titanic final boss, be prepared for some epic heavy metal! Nothing says "master composer" quite like having dozens of world-renowned video game soundtracks under your belt.
Austin Wintory
Journey
Years from now, we will be talking about those who helped bring video games to the forefront of discussions concerning the great artistic achievements of our time. After working with Thatgamecompany on their first game, flOw, Wintory became one such pioneer with Journey. In 2012, the game's original soundtrack became the first video game to be nominated for a Grammy Award for Best Score Soundtrack for Visual Media. The music of Journey features a number of solo instruments, with the cello acting as first soloist. The score's ambient Arabian style mostly keeps a reserved tempo with grandiose orchestrations, but becomes excited and animated during the game's more active segments.
All of this orbits around one central musical idea, or leitmotif, which is stated at the game's start, then is restated, reinterpreted, and reiterated on with varying compositional techniques throughout the entire piece. Wintory's use of orchestration, leitmotifs, and gameplay-informed inspiration makes this work one of the greatest seen in video game history. Following this critical acclaim, Wintory has since worked on games like Horn, Counter Strike: GO, The Order: 1886, and Assassins' Creed: Syndicate.
Koji Kondo
Super Mario and The Legend of Zelda
Games like Super Mario Bros. and The Legend of Zelda have been considered video game masterpieces ever since their beginnings in the mid-eighties. It is therefore only fitting that these masterworks be scored with equally masterful music. Koji Kondo has been employed at Nintendo since 1984, and in that time has composed music for over thirty games while contributing to over a hundred others.
Like the video game technology around him, Kondo's musical style has evolved with his games. When comparing the 8-bit ground theme from the original Super Mario Bros. to the fully orchestrated Gusty Garden theme from 2007's Super Mario Galaxy, it's clear that Kondo's ability to adapt his musical genius to the technology available to him is nothing short of divine. Endearing, empowering, reflective, symmetrical, pure – there can be no doubt that Kondo's works will forever be held as some of the greatest to grace this medium.
Also, Beethoven.
Symphony No. 9 in D minor: Presto; Allegro molto assai, Op. 125 (abridged)
Video game music has undergone a significant evolutionary process since its days in the arcades. Before the likes of PAC-MAN and Super Mario Bros, games would rarely feature their own original soundtrack, but would rather sample themes from famous classical composers like Mozart, Beethoven, and Bach (both Donkey Kong Jr. and Gyruss used the opening theme from Bach's Toccata and Fugue in D minor). Now, composers of neo-romantic music, electronica, heavy metal, and even trip-hop are offering their talents to this interactive medium.
On top of receiving awards, video game music has recently been studied by the academic eyes of self-proclaimed ludomusicologists (or those who study the history of video game music). When considering this high-form recognition, it's clear that this sub-genre is quickly becoming as influential as the genre it serves.
What did you think of this list of musical masterminds? Did your favorite composers make an appearance? What are some of your favorite video game soundtracks? Sound off in the comments below!