Ludum Dare 34 game jam will feature two themes this time
LD34 has two themes, though I'm afraid neither of them is "kittens."
Ludum Dare, widely known as one of the biggest and most brutal indie game jams, has announced the theme for their 34th competition. Normally, one theme is voted on and the contestants carry on from there, creating a game to fit the winning theme. But this time, two themes have tied for first place.
The Theme for Ludum Dare 34 is... A TIE!?! Two button controls AND Growing! Pick your favourite, or use both. #LDJAM pic.twitter.com/8KSJbHR3mn

— Ludum Dare (@ludumdare) December 12, 2015
Ludum Dare tweeted this late last night when the competition officially began.
Some contestants are using "growing" as a mechanic, having plants or creatures grow to accomplish their goals.
The two-button mechanic may be used for less entries, but it's yielding some creative minimalist designs.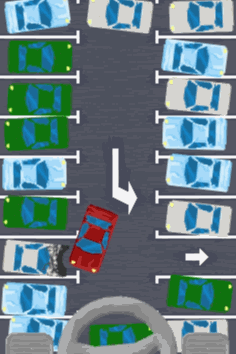 And, of course, some contestants have also been putting "tie" jokes into their content, like Project Bowtie and "Tieman," a counterpart to Slenderman.
The puns are extremely tie-dious.
The competition actually almost ended in a three-way tie, but "Journey into the Unknown" lagged behind by 16 points.
Interestingly, this isn't the first time a Ludum Dare had two themes. Ludum Dare 8.5, a 24-hour event in 2007, had the themes "moon" and "anti-text." Contestants were required to abide by both themes.
The more hardcore compo ends in less than 24 hours, while the jam ends in under 48 hours. After that, the official judging will begin.
Excited to see the results? Already have a favorite Ludum Dare game you want to plug? Let us know in the comments!
Image sources: Header by Viking Games; Drugy Worm by Zampy; car game by Sos; Tieman (ugh) by Dejvo
Published Dec. 13th 2015