Fails of the Weak Nominated for Notable Machinima or Video Series - 2014 Dragon Slayer Awards
Achievement Hunter's video series Fails of the Weak has been nominated for Dragon Slayer Awards 2014's Notable Machinima or Video Series award, and here's why.
This year's iteration of the Dragon Slayer Awards has officially reached its final round, which means it's time to vote for winners. One of this year's nominees for Notable Machinima or Video Series is Achievement Hunter's smash hit, Fails of the Weak.
Fails of the Weak began as a web series dedicated to recapping the week's worst Halo Reach fails, with the last word in the title being a purposeful error utilized to highlight the fortitude of the players committing these fails.
All of these fails are accompanied by humorous play-by-play by the series creators, Geoff Ramsey and Jack Pattillo, also co-creators of Achievement Hunter itself.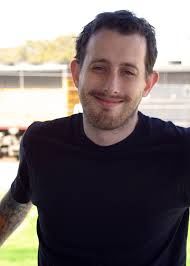 With the release of Halo 4 in November of 2012 and Weak's rising success, the series stretched its reach to the new Halo game and eventually began accepting submissions from across the entire Halo series.
Since its launch in 2010, the series has never missed a week of awesomely tragic Halo fails, and recently celebrated its 200th episode! And with its 200th episode, the series has changed its formula from a Halo-based fails compilation to a weekly recap of the worst fails submitted on Achievement Hunter's other web series, Game Fails.
The greatest part about this web series in particular?
It's completely community-based. Other than the episode featured at the top of this article, every episode of Weak is made up entirely of community-submitted video clips.
Being that Guild Launch's Dragon Slayer Awards have always been community-centric, what better way to celebrate the community than to feature its own exercises in humility and hilarity?
Other than being completely community-based, Weak is utterly hilarious, and that's just as important in this category.
So if you'd like to vote Fails of the Weak in as Notable Machinima or Video Series for this year's Dragon Slayer Awards, head on over to Guild Launch's voting page and drop a vote for every other category while you're there!
Published Aug. 3rd 2014