Why Divekick Isn't as Awesome As it Sounds
If you're looking for one note, incredibly meta fighting game humor, look no further.
This is going to be a confusing review, because what I'm about to tell you will make you want to go out and purchase Divekick immediately, but I'd really caution against doing just that.
Divekick is billed as the world's first two button fighting game. Are you the kind of person that hates all of the complexity in modern fighters, the fact that you have to learn 300 combinations to really be competitive? Divekick promises to simplify fighting games, with only two things you can do. Dive(jump) and kick.
The game promises to distill fighting down to two primary components and to make it all about making the right move at the right time rather than simply button mashing.
This is, unfortunately, not the case.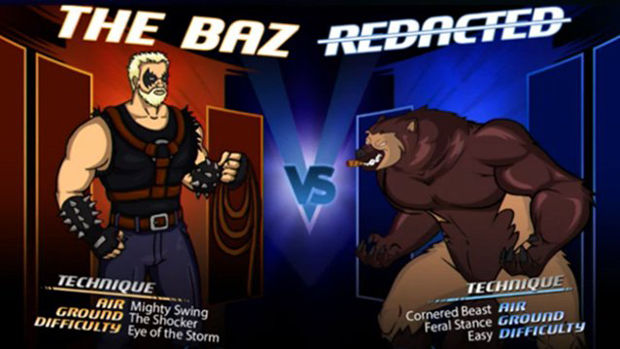 The characters are incredibly difficult to control, especially when you get to characters with more complicated attacks. There are a variety of character types that have different fighting styles (variations on the basic dive/kick combination mentioned above) but the fact is that most of them are just incredibly difficult to handle. The game decides which direction you're facing, usually at your opponent, so at least that's sensical, but you can't back up or move forward to attack. It's just confusing.
Also, the game's humor is almost entirely based around the incredibly insular fighting game community. That isn't to say I didn't get the jokes (there were some that I didn't, others weren't too hard to figure out) it was just that the jokes were incredibly juvenile and one note.
It's a poor joke that overstays it's welcome, and is definitely not worth $10.
Our Rating
If you're looking for one note, incredibly meta fighting game humor, look no further.
Published Aug. 27th 2013