Ubisoft Says No More Mature Titles on Nintendo Wii U
Assassin's Creed didn't do well on the Wii U, so after Watch Dogs comes out, Ubisoft will switch gears.
When you hear the word 'Nintendo', what do you think of?
Mario? Zelda? Kirby?
Apparently, Ubisoft CEO Yves Guillemot is starting to think that way as well.
Watch Dogs is due for release on the Wii U at the end of the year and it will be the only Mature-rated game that Ubisoft will release on a Nintendo system. According to an interview with GameInformer.com, Guillemot said that Ubisoft will be focusing more on the types of games that Nintendo fans play because Assassin's Creed didn't sell well last year.
Assassin's Creed III and Assassin's Creed IV: Black Flag, which was dubbed one of the Top 10 Games of the New Generation So Far, came out on the Wii U and Guillemot said that "Nintendo customers don't buy Assassin's Creed." Guillemot pointed out that Nintendo fans are more interested in games like Just Dance, so Ubisoft will focus more on what Nintendo fans want for Nintendo systems.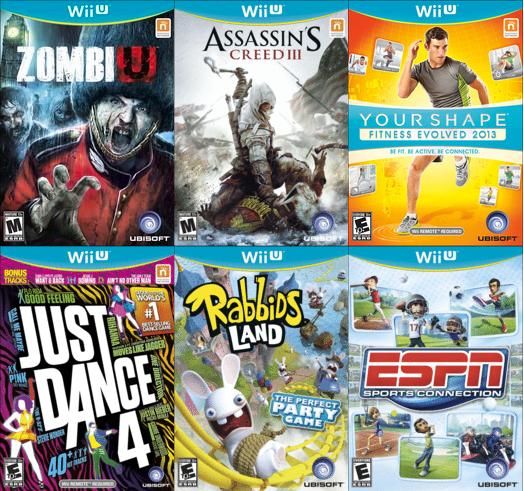 Guillemot also stated that, next year, Ubisoft plans to release more games for the next-gen consoles like the Xbox One and PlayStation 4. This will help Ubisoft stay in competition since many people are quickly upgrading to next-gen consoles and creating newer, faster ways to get ahold of new games, according to the GameInformer interview. Guillemot believes that people help to recommend games in a retail setting, which is better and much more personal as opposed to buying a digital copy. But digital copies are easier and faster to get rather than driving to the store for a game you can get right off the PlayStation Network or Xbox Live Arcade.
Nevertheless, Ubisoft plans to keep an eye on EA's new Access feature on the Xbox One and see how it works before they jump into something similar. Digital copies seem like the new wave of the gaming future, but sometimes nothing beats opening the case to a brand new video game.

Keep in mind, Nintendo fans, that Ubisoft is listening to you!
Published Aug. 20th 2014