FFXI: Eleventh Anniversary Campaign Brings Several Events
FFXI's Eleventh anniversary event is live.
The eleventh anniversary of FFXI is upon us. Square Enix has brought us several rewards and events to commemorate the anniversary. Coincidently there are eleven events in total. The event started yesterday at 3 a.m. PST, and is to go until November 25th.
The Events:

There are many cool events offered.
Seal drop rate increase.
Double synthesis skill up events.
Double Skirmish Simulcra Segment drop rate.
Mog Gardens Event (1)
Mog Gardens Event (2)
Double Salvage Plan drop rate.
Double experience.
Double Monstrosity experience.
Abyssea event.
Repeat Login Campaign
Seals battlefield event.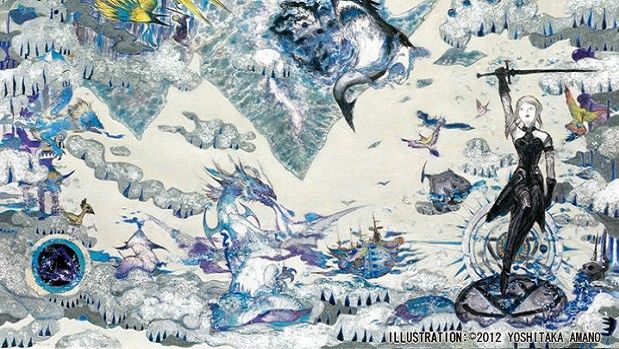 Seal Drop Rate Increase:
Seals dropped from monsters will be doubled. This includes the new Sacred Kindred Seals. The increased rate is based on the number of members in your party, and caps out at six members.
Double Synthesis Skill Up:
During scheduled times, players will be able to gain double the skill ups while synthing items. All times listed below are in PST.
3:00 a.m. - 5:00 a.m.
12:00 p.m. - 2:00 p.m.
7:00 p.m. - 9:00 p.m.
Double Skirmish Simulcra Segment Drop Rate:
Simulcra Segment drop rate will be doubled for both Colonization and Lair Reives.
Mog Gardens Events (1) and (2):
Shining stars earned from entering your garden are doubled. Additionally, the Moogle inside your garden will sell seeds and fertilizer. The items available are listed below:
Golden Seed Pouch
Chestnut Tree Sap
Monarch Beetle Saliva
Double Salvage Plan Drop Rate:
Salvage II plan drop rate will be doubled.

Double Experience:
Any experience earned through killing monsters outside Abyssea will be doubled. This includes already enhanced experience gain from the Dedication effect.
Double Monstrosity Experience:
Doubles experience earned by monipulators. Dedication effects do not work for Monstrosity.
Abyssea Event:
The following lights will be set to 100 default: pearlescent, azure, golden, and silvery. Several rewards possible if you haven't previously obtained them. The possible rewards will be obtained through a blue treasure coffer in Port Jeuno. The box will be located next to Horst at position (H-8). The rewards are listed below.
11 types of atma.
One Lunar Abyssite
100,000 Crour
Repeat Login Campaign:

Players can earn rewards for logging in every day of the event. If you remain logged in, you will have to log all the way out and then back in for it to count. See the official Repeat Login Campaign details for the specifics.
Seal Battlefield Event:
Several of the seal battlefields will drop additional items during the event. Some items to be included are Dynamis currency and the items to make +2 Empyrean gear. See the official FFXI Anniversary announcement for more details on affected battlefields.
As you can see there is a lot going on for the next 12-13 days. Don't miss out on your chance to take part in this event.
Published Nov. 12th 2013