Jonathan Blow's "the Witness" Will Support Valve VR
The Witness developer endorses Valve's new VR system.
Jonathan Blow, the creator of Braid and the upcoming game The Witness, announced today that his game would support Valve's announced virtual reality system, as well as other VR devices.

Valve's system, announced earlier this month at Steam Dev Days. According to Lee Vermeulen, who got a chance to try out the system, it's a step up from the current VR frontrunner Occulus Rift;
The resolution difference is massive, I couldn't detect any visible latency, but most importantly the head position tracking seemed perfect. The actual feeling of presence was there - something I don't image Oculus will have for years.
Late last year, Jonathan Blow tweeted a picture hinting at the stereoscopic rendering that would be necessary for VR development. While he couldn't talk about it directly there, it started accurate speculation about the Witness being developed with virtual reality in mind.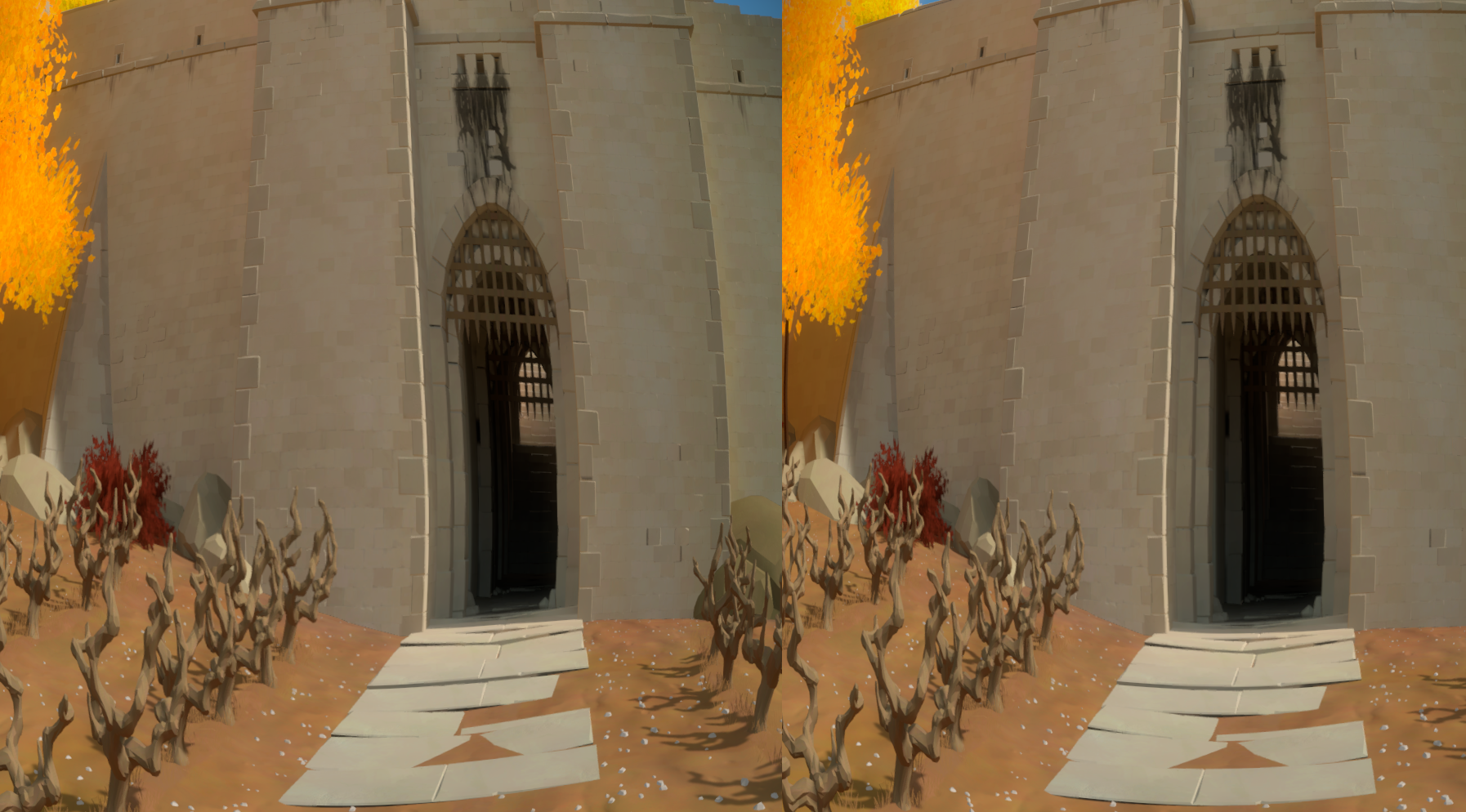 In November of last year, Blow started experimenting with creating scenes from the Witness that are playable on the system, and in theory the whole game is playable on Valve's VR device.
Blow writes on the Witness blog that he feels that VR is an important part of the future of game development:
Right away I could see games you might design for this system that had been impossible before; so it isn't just a matter of the system being very immersive (which it is) but that it can take video games in general to a new place.
Overall this seems like a very positive endorsement for the Valve VR system.
What do you think of the rise of VR?
Published Jan. 24th 2014