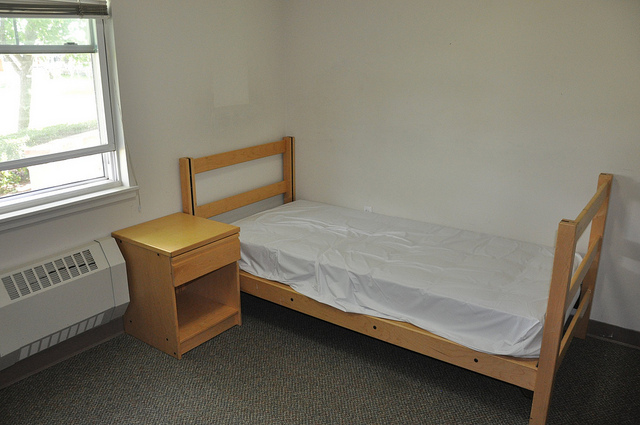 Is your apartment or dorm room feeling a little bare? There's a ton of ways you can spice up your room, whether it be wall decals, stuffed plushies, or even a Minecraft light torch. Here are 10 ways to show everyone your favorite games without them checking the 50+ hours you've tracked on Steam.
---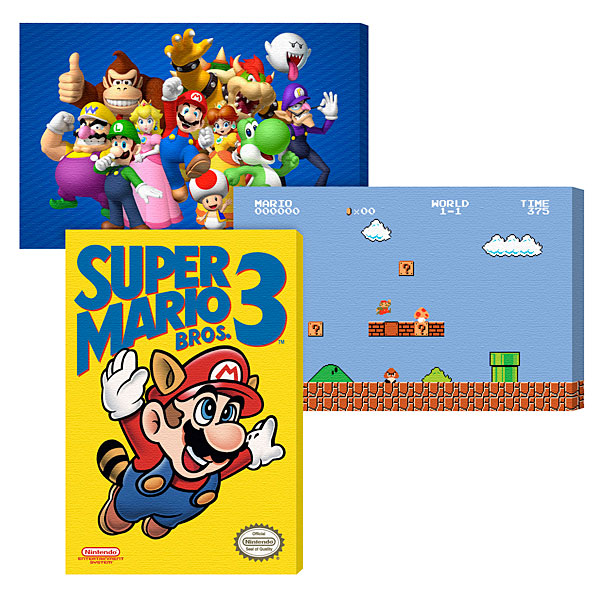 Nintendo Wall Art
Price: $39.99
Buy it: Think Geek
Nothing screams throwback like a retro Nintendo poster featuring Mario. These 2x5 posters are made of firm stretched canvas so can withstand you throwing your Mountain Dew in a fit of rage at the wall when you miss that jump.
---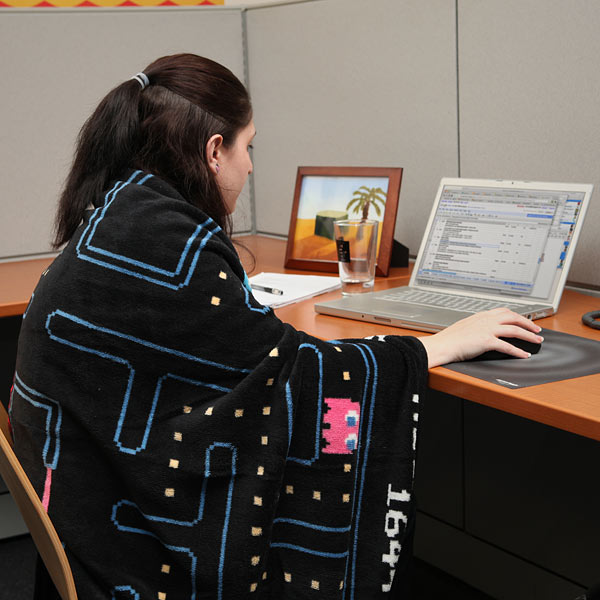 Pac-Man Fleece Blanket
Price: $24.99
Buy it: Think Geek
Get ready for the winter with this wocka wocka fleece blanket complete with all of the ghosties. Unfortunately, the screen capture printed says "Game Over." Looks like you need to show them who's boss and beat it yourself.
---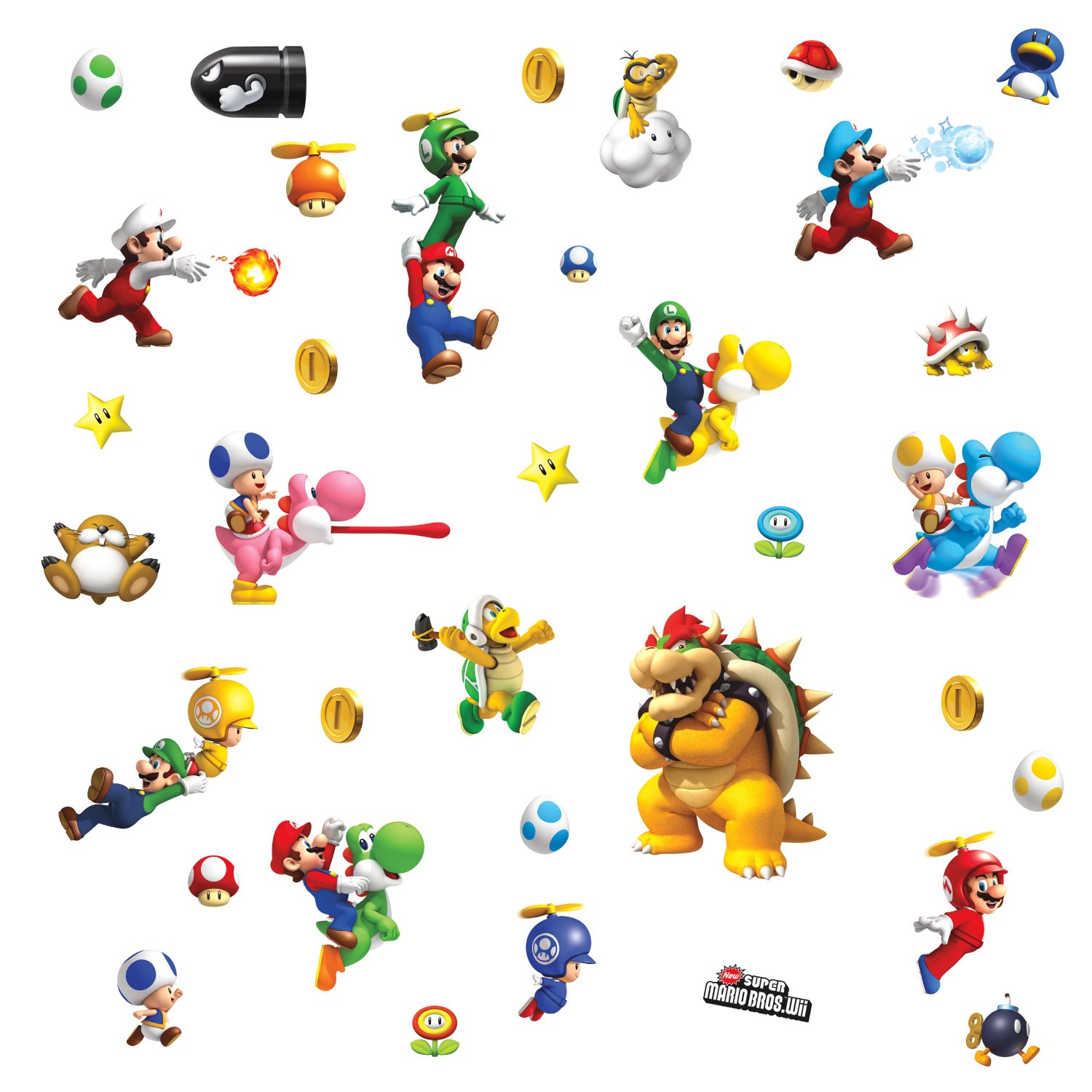 Nintendo Wall Decals
Price: $10.99
Buy it: Amazon
Don't want a poster? Instead, do you want to stick Yoshi's tongue out at Bowser or hop over a Bullet Bill? This vinyl sticker set comes with 35 decals featuring popular characters from the Marioverse.
---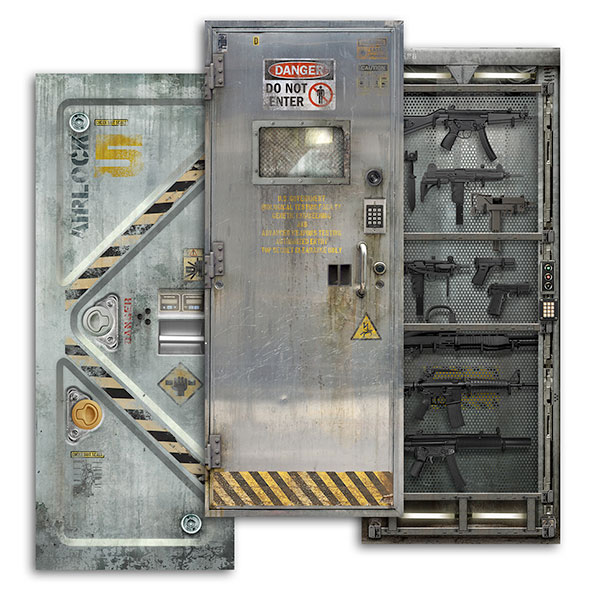 Sci-Fi Decals
Price: $64.99
Buy it: Think Geek
Want to make it look like the door into your room in a zombie or alien decontamination center? What about making the inside door of your closet a weapons arsenal? These 80"x32" vinyl decals are perfect for sci-fi enthusiasts or FPS players.
---
Tetris Stackable LED Desk Lamp
Price: $39.99
Buy it: Think Geek
This stackable Tetris lamp is perfect for your desk or night stand. When you add one of the seven pieces to the bigger part, it lights up automatically. Imagine buying several of these and conjoining them... the possibilities!
---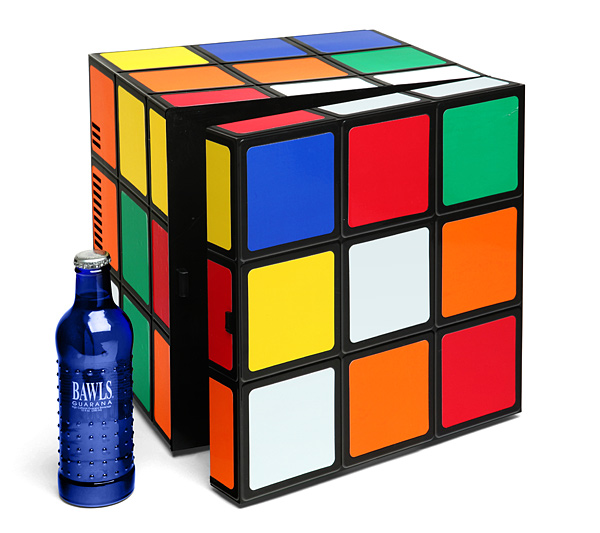 Rubik's Cube Refrigerator
Price: $149.99
Buy it: Think Geek
Sure, a Rubik's Cube isn't your typical "game" but you can't deny it might be just as hard as Mike Tyson in Punch Out if you don't know how to solve it. Instead of worrying about it, go play with your Tetris lights and instead keep your soda in this one.
---
Retro Video Game Pillow Set
Price: $24.99
Buy it: Think Geek
Though these aren't based on real games, the throwback style of the NES cartridge is a perfect addition to your couch or bed. It's much better than cuddling up with the small, plastic versions, even if the Legend of Zelda is alluringly shiny.
---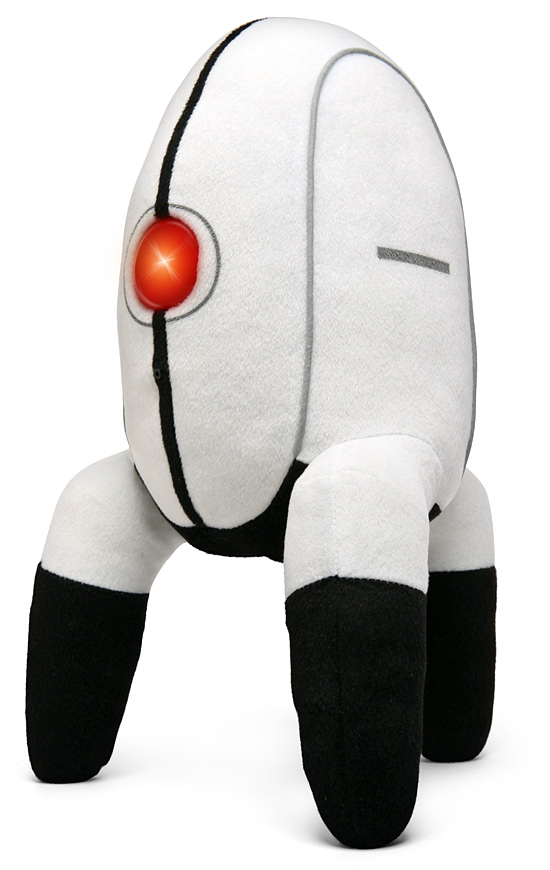 Portal 2 Plush Turret with Sound
Price: $24.99
Buy it: Think Geek
This cuddly death machine spouts 11 phrases like: "target acquired," "critical error," or "I don't hate you." It stands 14.5" high and its eye glows. Consider pairing it with a Companion Cube lunch box.
---
Minecraft Light-Up Torch
Price: $24.99
Buy it: Think Geek
Don't want to take the trip to the bathroom in the dark? Grab your handy Minecraft torch and light the way to your porcelain throne, all while keeping the monsters away. It's made out of ABS plastic and can be carried, hung on a wall, or placed on a table.
---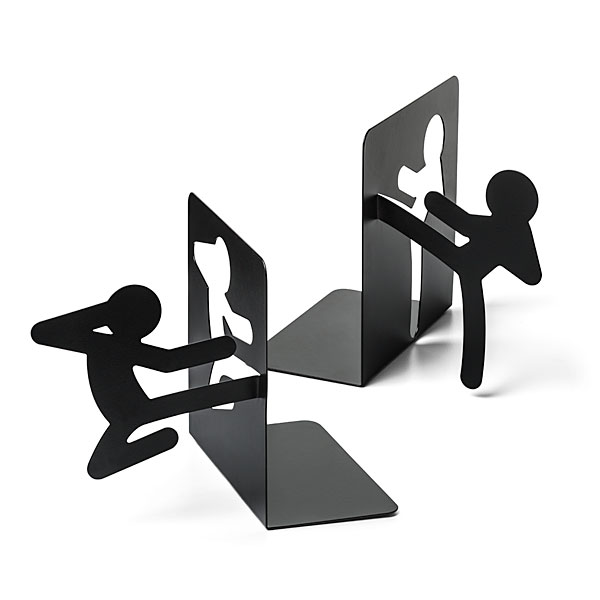 Fighting Stickmen Bookends
Price: $19.99
Buy it: Think Geek
These bookends are great for the fighting game lover, from Divekick to Street Fighter, Mortal Kombat to Soulcaliber. With books sandwiched in between, it looks like they're kicking the books upright.