It's 2015 and you just bought a Vita huh? Or maybe you think you skipped some good gems? Here's THE list of the PS Vita exclusive (or PlayStation systems exclusive) games you could consider playing if you've got the handheld.
I do have to note that there isn't suppose to be any particular order to this list so please refrain from going nuts if I didn't put your favorite game in the top 5 or so. And feel free to comment below on the games that I missed, or games you feel should be on this list.
---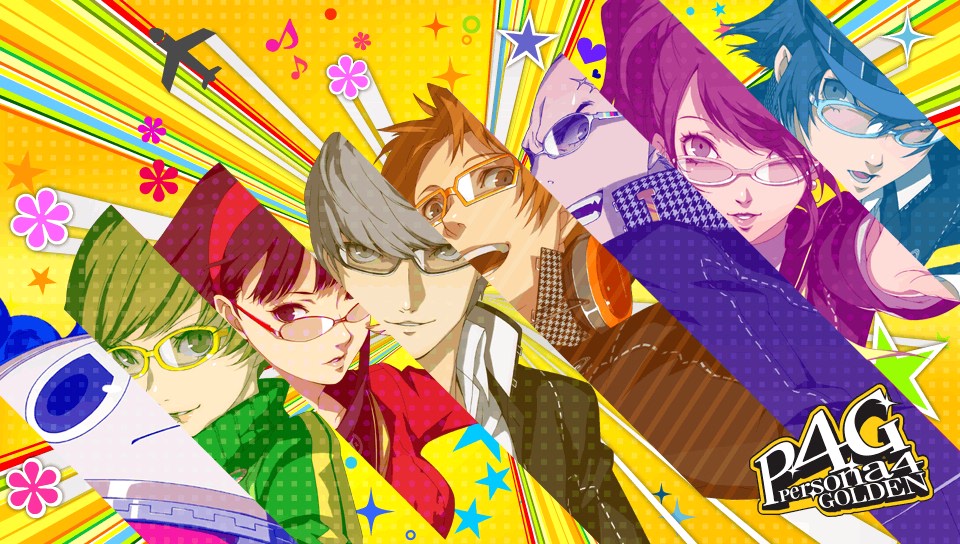 Persona 4 Golden
If you didn't get the chance to play this game on the PS2 then the PS Vita counterpart will serve you just fine. Go through the life of a new high school kid while exploring secret dungeons collecting different personas. The story is great with some good voice acting. A solid JRPG experience indeed.
---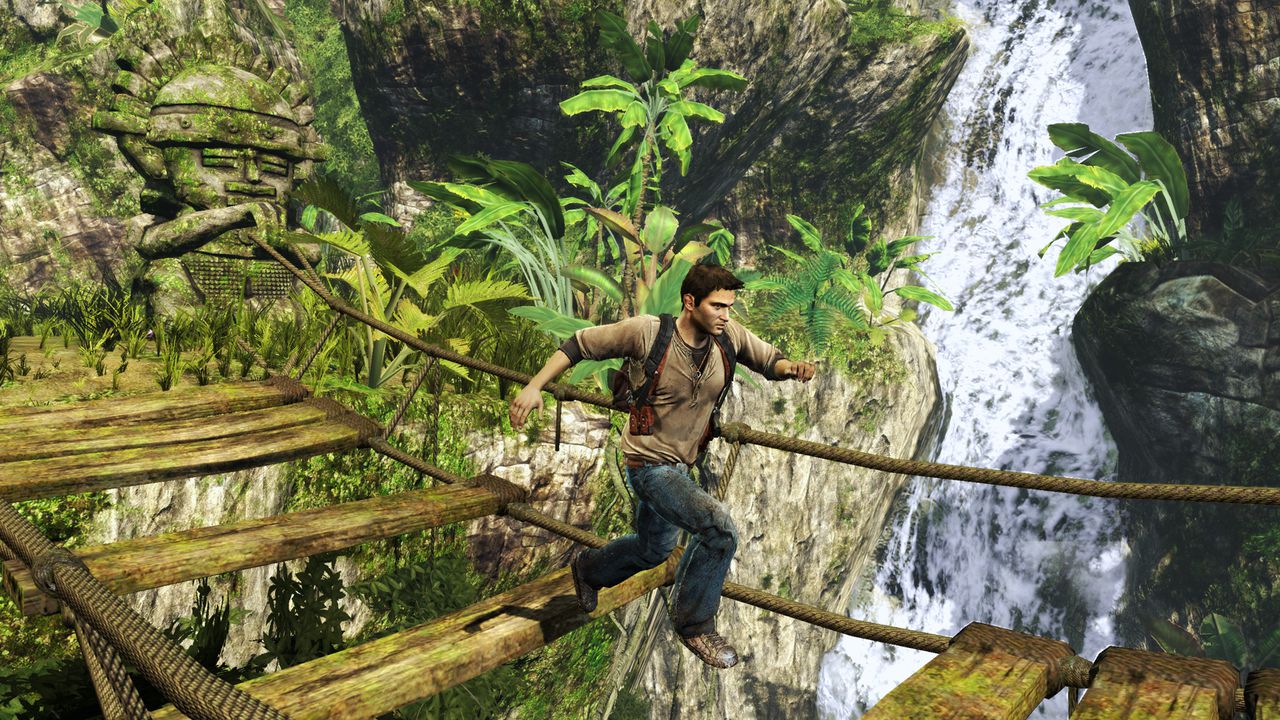 Uncharted: Golden Abyss
Golde Abyss is your chance as a PS Vita owner to play as Nathan Drake on the go. This installment of the successful series by Naughty Dog explores the origin story leading up to the first Uncharted title of the trilogy. It doesn't look anywhere as good as the PS3 titles, but it looks pretty darn gorgeous for a handheld game.
---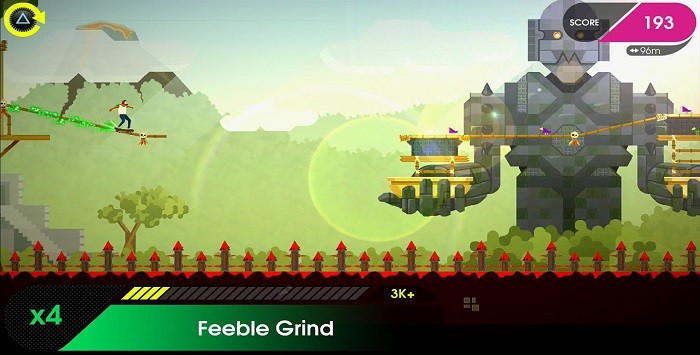 OlliOlli 2: Welcome to Olliwood
Perhaps you don't enjoy huge AAA titles that try to do too many things to make the best out of the PS Vita's hardware; that's where you'll get hooked with OlliOlli2.
This is a new take on the skateboarding game genre that requires your complete attention and focus. Truly enjoying this game's gameplay is about pulling off the sickest stunts and getting that perfect landing after a long chain of moves. The controls are sharp, gameplay is tight and extremely fun.
---
Tales of Hearts R
Finally, a Tales of game comes to Sony's Handheld and a pretty good-looking one at that. For those who may not know. Tales of Hearts R is a reimagining of it's Nintendo DS version all complete with a 3D world where you can run around the battle map. No more left-and-right-only situations!
If you're looking for a good JRPG game, Tales of Hearts R is one worth looking into.
---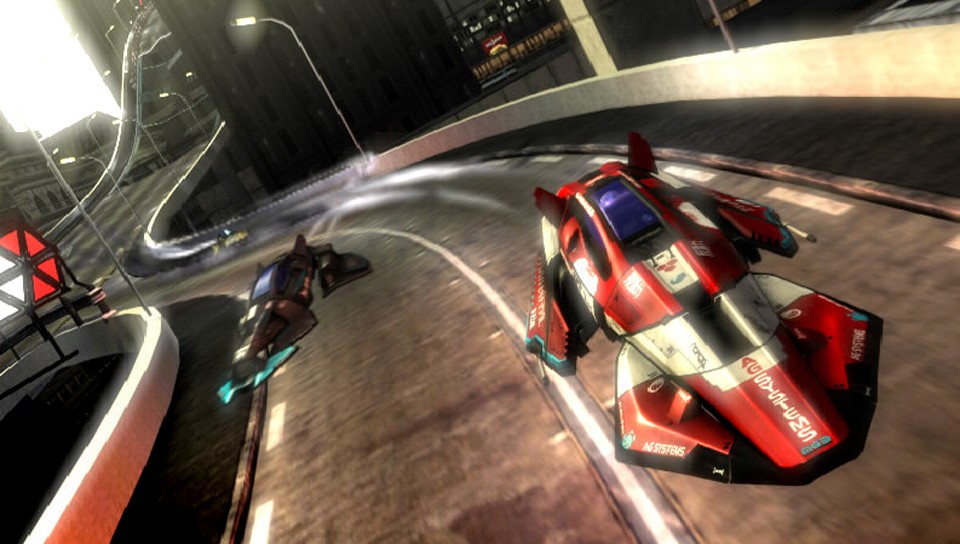 Wipeout 2048
One thing that I'd like to see on the Vita because it would go well as an on-the-go type of game is racing games.
And what better racer than Wipeout 2048 for said game. This futuristic ship racer takes full advantage of the Vita's graphical capabilities. The controls are tight, visuals look beautiful and the maps look amazing. This is probably the best racing game on the Vita.
---
Disgaea 4: A Promise Revisited
If you miss the days of tactical tile-based strategy games then you might want to look into Disgaea 4. It's everything you want out of a strategy RPG. The combat system is deep, even grinding is actually fun to do, the characters are funny and lovable, the story is quirky and filled with comical dialogue and the gameplay is challenging.
It's a strategy RPG gamer's dream all in one cartridge.
---
Ragnarok Odyssey Ace
Remember that one crazy successful MMORPG Ragnarok Online? Yeah, those were the good ol' days.
Well, Ragnarok Odyssey Ace isn't quite the same thing. It takes on more of a Monster Hunter aesthetic where you hunt together with friends to take down huge beasts, and craft newer and better weapons and armor.

In a nutshell, imagine Monster Hunter but in a Ragnarok Online re-skin. Pair up with 3 other friends and go nuts!
---
Sound Shapes
It might look like another indie puzzler and it might also be available on the PS3 and PS4, but trust me, Sound Shapes is a game that's meant to be played for the Vita. It hits all the right notes with it's pick up and play feel to the whole game.
Complete the challenging levels that blend platforming and music into gameplay. This is one game you're going to want to have on the go.
---
Guacamelee!
It might not be exclusive, but I included Guacamelee! in this list because of how essential this game is to the Vita experience.
Equipped with wrestling moves like the suplex and piledriver, help Juan save El Presidente's daughter from the clutches of evil in this gorgeous and quirky adventure. It's got nice combat, great looking dungeons, and an art style like no other.
---
Dragon's Crown
Dragon's Crown is arguably one of the best action adventure games on the PS Vita. Don't let the 2D nature of this game fool you, gorgeous hand-drawn characters and environments and it's plethora of quests and other things to do in this game make Dragon's Crown a must have for any Vita owner.
Did I mention there's 4 player co-op?
---
Muramasa Rebirth
This port from the Wii came long after it's original and has been a success on the Vita. With it's great art style and even more impressive combat, Muramasa Rebirth compliments Vita's catalogue of exclusives well adding another incentive for non-Vita owners to consider getting one.
Take part in this 20-hour journey that takes place in Japan during the age of demons and mystical blades.
---
Soul Sacrifice Delta
Soul Sacrifice Delta is more than another action adventure game. One of the mechanics that makes this game unique to others is its "save" or "sacrifice" option, where you could sacrifice people to gain more experience points or save them to have them fight alongside them. The choice is not as simple as you think.
This is one Vita exclusive that we'll definitely be seeing more of in the future.
---
Gravity Rush
Gravity Rush is a game about a superhero who can bend and shift the laws of gravity allowing her to do things superheroes do.. like fly and kill bad guys.
The beautiful setting and how it manages to successfully combine the essence of western superheroes with a JRPG setting and mechanics sets this game apart from all the other exclusives out there. It might not have the best looking graphics but the story, characters, and gameplay are what you come to this game for.
---
Final Fantasy X / X-2 HD Remastered
It was a good move porting this PS2 classic to Sony's Vita. It allowed long-time fans of the Final Fantasy series to play one of the series' best games on their handheld, with enhanced graphics and other oh-so-sweet remastered soundtrack. If you even have the slightest interest in trying out JRPGs, or just RPGs in general, Final Fantasy X / X-2 HD is the way to go.
---
Tearaway
You all knew this one was coming at some point in this list. Tearaway is arguably one of THE BEST games on Sony's handheld. Period. It's a game that's made for everyone.
What makes this game so interesting and so much fun is the claymation-esque and paper-like aesthetic to the game. The way the game uses everything the Vita has to offer from the front touch screen, front and rear cameras and even the rear touch pad just showcases how great and, more importantly, fun games on the Vita can - AND SHOULD - be.