One interesting panel at Games Beat today was about Asian influence growing in the US. Many gamers know there are a lot of free-to-play games out there. They also know that most of them have come from Asia. Google free-to-play MMO and you will find a ton of them out there. Some come from US companies, but not many, and usually not the same model as Asia.
Free-to-Play versus Pay-to-Play
The free to play model has been prevalent in eastern countries for far longer than in the west. The eastern and western business models for games were polar opposites for a time. Some places in Asia may have only seen free-to-play models and practically no hard copies of games, and some places in the US were only familiar with hard copies, with no exposure to free-to-play.
The influence of Asian games business models is growing the in the US now. Many MMOs, including Star Wars: The Old Republic, have started doing free-to-play models for their games. There is usually a certain negativity that comes along with free-to-play in the US that doesn't exist in Asia. Most of that is the quality of free-to-play games created in the US.
F2P does not have to mean low quality
Many F2P mobile and computer games in the US suffer from low quality, copying, hidden fees, or sometimes all of the above. Not every F2P Asian game is high quality and they suffer from the same problems, but they offset that with many quality games, as well.
Free-to-play is about creating a great experience and keeping players there. – Owen Mahoney
The speaker for this panel was Nexon's Chief Financial Officer, Owen Mahoney. Nexon is a well established company in Asia for over 15 years, but has little influence in the US. A very popular game they created, that many western players are familiar with, is MapleStory.
In 2012, Nexon generated more than $1.3 billion in revenue and over 40 percent of operating margins. They are clearly doing something right and 90% of their customers never even pay anything. F2P is different in Asia, which is why they make so much money.
When is F2P actually free?
If you cannot realistically progress in the game without paying, then it is not free to play. – Owen Mahoney
Many US free-to-play games are not truly free. They require you to get others to play so you can progress, limited access unless you pay, or absurd wait times if you don't. MapleStory, for example, is a free-to-play MMO. They have what is called a cash shop, which has things players can buy with real money.
Nearly all of it is cosmetic or convenience, but you won't have any less of an experience if you don't use it. Even though the game is free and nothing is needed from the cash shop, many players spend a lot of money in it. Some players end up paying hundreds or even thousands just in the cash shop in only a couple of years.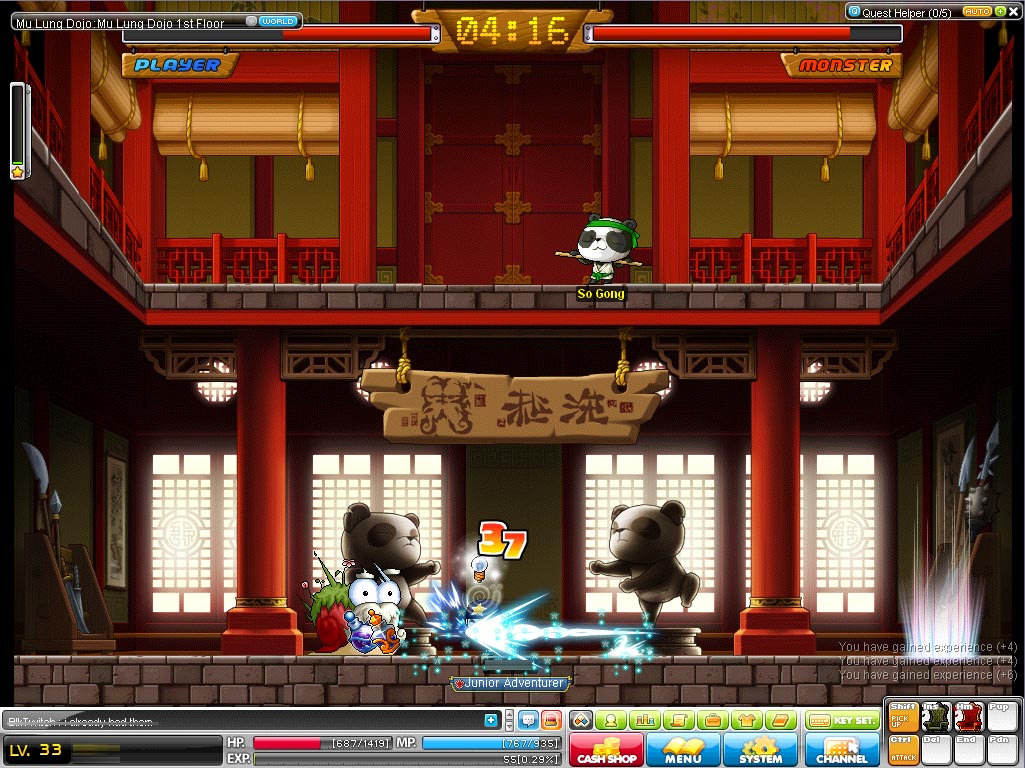 This makes up for it being free-to-play by getting more people to play it, getting more money from some people than if they just bought the game. There is also no pressure to do it because it isn't necessary, so the quality doesn't drop.
Owen Mahoney also talked about the hope that more US game developers adopt the free to play model, but with quality and not copying another game already out there. He thinks that if we combine "eastern free-to-play models, with western sensibility" the games industry as a whole will improve. I would have to agree with him.
What do you think about the free-to-play model? Should it be the norm in gaming, or should the US stick with its current business models? Discuss in the comments.
About the author