The best MMO games are upon us and this will list the top games of 2017. A good MMO can be pretty memorable to gamers and bring in a lot of traffic. Enjoying a good MMO with friends online can be very exciting because going on adventures alone isn't as fun. Let's see exactly what MMO you might want to check out this year.
[Image courtesy of mmorpg.com]
---
Dark and Light
Available on Steam
Dark and Light is a survival fantasy game that gives players control over magical energy through the planet Gaia. Landscapes are crawling with creatures, and players will have to fight to survive. You will have to build your own sand bases while exploring the world. The further you travel, players unlock more areas to build your base.
---
Valnir Rok
Available on Steam
This online sandbox survival game takes players to Valnir Island, where they will have to survive wild animals, beasts, and dangerous men. Valnir Rok is inspired my Norse mythology. It's an open-world adventure that allows players to trade, find jobs, craft tools, and find recipes while exploring deserted villages. You can build houses or villages to defend your territory from other players. Valnir Rok lets you battle against other enemies and place bounties on their heads. This is a true Vikings tale.
---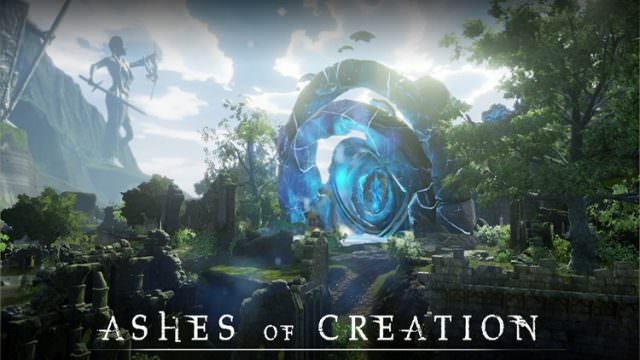 Ashes of Creation
Available on ashesofcreation.com
Intrepid Studios brings this open-world, non-faction-based MMORPG where players' actions and decisions matter -- the players' world changes because of their actions. Choose your class, race, and gear through character customization. Control how your the civilization evolves. Whatever the player does in the game makes history throughout the story.
---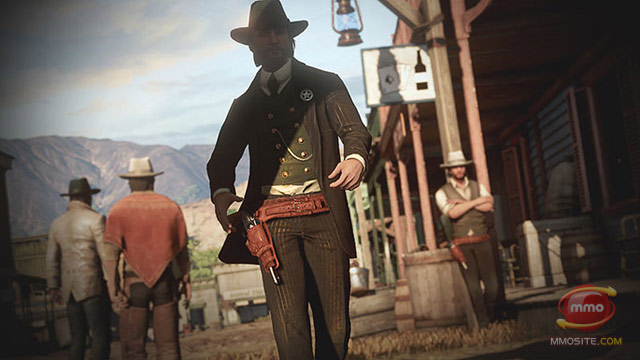 Wild West Online
Available on Playwwo.com
612 Games brings you a Wild West action MMO where you are free to explore the land and gather resources. You can be a hero or villain your actions decide your fate. Enjoy the day and night cycle while exploring the land for Saloons. Drinking whisky can heal you but not too much. Players can purchase weapons from the Gunsmith and new outfits from the Tailors located throughout the world.
---
Revelation Online
Available on https://ro.my.com
This is a beautiful MMO in which players can embark on many adventures and use PvP mode to play against other players. The vibrant atmosphere consists of cliffs, forests, and mountains available for players to freely explore.
Fight through dungeons with up to 5-10 friends to overcome obstacles. Play quests to unlock mysterious artifacts. There's unique classes and spells to learn. Form relationships with your soulmate or provoke battles with your enemies. Revelation Online brings a wide range of social interactions. Fight together with your friends to rule the world.
---
Final Fantasy XIV: Stormblood
Square Enix released this MMO adventure about conflict between man and dragon. You must follow the Warrior of Light and his comrades who want to save Ala Mhigo. Final Fantasy XIV: Stormblood lets you travel east to defeat Garlemald. New challenges are brought about in this adventure. There are Eight-man raids, and this second expansion brings good content and new creatures that stand in your way to victory.
---
Worlds Adrift
Available on Steam
Bossa Studios brings Worlds Adrift, an MMO that allows players to build ships and customize them how they want with resources they find in the world. Designing the ship is very important because it affects how it holds up In battle. Get crews together to help explore and build ships. Join alliances to attack and defend the world. It's all up to the player and how they choose to go about their journey. Befriend allies to help you drift from different islands in a continuously evolving world.
---
Identity
Available on identityrpg.com
Identity is a multiplayer RPG about discovering your fate and the world around you. It's a game like The Sims, but you get in-depth play of the character. Players can be a criminal, police officer, or businessperson. You can also interact with players from all over the world.
There are so many things to do in this game. You can buy houses or live in apartments with other players. You'll have full control over furnishing your home. Get jobs and start careers the more you rank in progression. Perks and other special characters are unlocked as well. This huge open-world adventure brings real-world features and other players to create a simulated life experience.
---
The best MMOs are always out there every year. This was a roundup of only a few of the best from 2017. What are your favorite MMO games from this year?