The growing sophistication and importance of the internet over the past two decades or so has helped to make gaming a far more social experience than ever. With the advent of social media platforms such as Facebook, Twitter, and Reddit, gamers are able to form their own communities and interact with greater ease than ever before. With the relatively recent rise of sites such as Twitch, as well as the "Lets Play" phenomenon on YouTube, gamers can share their gameplay experiences with thousands upon thousands of their peers.
But what has been missing to this point is a place where gamers can share their passion not only with each other, but also with industry professionals looking to hire passionate people. Enter Rezli (formerly Iron Gaming), the networking site directed towards gamers, whose Twitter account proudly proclaims that "LinkedIn is for your parents." Rezli is a site designed not only to connect gamers with each other, but also hopefully to give gamers a place where they can interact with industry professionals and pursue their dream jobs.
Rezli CEO Cory Allison was kind enough to talk with us about Rezli and its place within the ever-evolving gaming industry.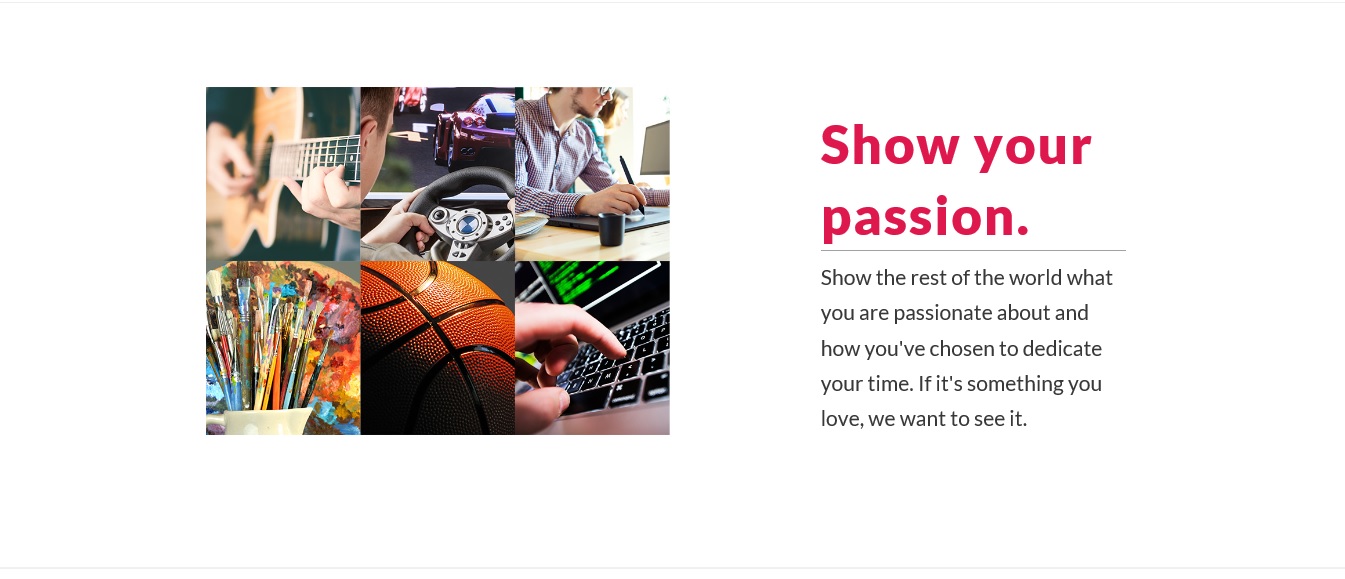 Cody Drain: For readers who may be unfamiliar, could you give a brief overview of Iron Gaming?
Cory Allison: Iron Gaming was an eSports tournament company that I was recruited to run in early 2014. We hosted numerous online and live tournaments. It was at these events, working with gamers of all ages in this explosive industry, that I learned the problem we needed to solve–while an incredible number of hours are dedicated in honing their skills playing video games, gamers were not making a connection between their skillsets and a career. I met too many aspiring eSports players with no other career plans, and unfortunately, the probability of any of them actually realizing their dream and becoming a professional eSports player is negligible.
CD: What was the transition from an eSports network such as Iron Gaming to a networking site such as Rezli like?
CA: While it is extremely difficult to become a professional eSports player, there are so many other career opportunities surrounding this massive market. So, in 2015, I made a major pivot and changed the focus of the company from running online and live tournaments to building a very much needed networking platform for gamers to not only connect and network with professionals in the industry, but also find educational and career opportunities. One would think that it should be an easy transition from running events for gamers to building a software platform for gamers, but we actually had to reinvent ourselves as we needed a whole different set of skills to build our product. We had to go through a complete transformation. The challenge was for us to find the best developers and designers that understood the love of video games. The process of finding and securing talent within the gamers' network was a huge challenge for us and clearly validated the need for a tool such as Rezli. We have been very selective in who we bring on board as it is truly the team that makes the organization successful, not just the idea. Also, the power that comes from a team that shares a common goal is crucial for the success of a company. While it is important to find the smartest people you can afford, it is also imperative that you find the right people that embrace your company's culture. Luckily, we have been able to assemble a small team made up of people that are passionate gamers and extremely motivated to make Rezli the best product for our members.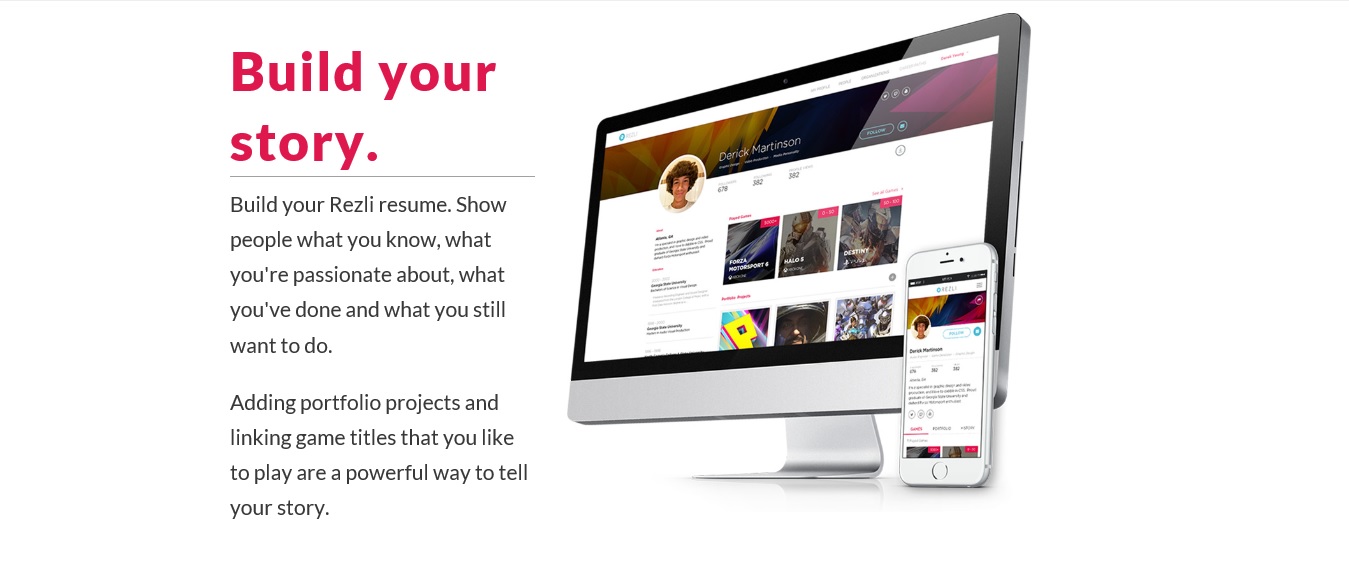 CD: Why did you want to create a "gamer's LinkedIn," so to speak? Was it something you noticed about the gaming industry, or gamers more generally?
CA: LinkedIn has had a tremendous success for helping professionals to connect and network with other professionals in the past. While its enormous success allowed the network of many professionals to grow exponentially, it has not provided the environment needed by the gaming industry professionals and the young aspiring talents wanting to crack the gaming industry. Its limited offerings for the gaming enthusiasts that yearn for sharing their talent visually rather than the traditional way of verbose and descriptive narration stomps the communication channel the young generation of creative technologists crave.

In general, the recruitment sector has not made much forward progress compared to what we have been witnessing from the rise of social media sites. As our young generations attempt to embrace all the benefits of social media, we have failed to utilize the available technology in helping them get ready for the workforce. Instead, there are myriads of tools popping up to address the issue in a very limited and fragmented way, missing the big picture of taking the entire span of searching and exploring the life-long journey of one's career path. Rezli is dedicated to create an environment that allows young people to start exploring educational and career opportunities as early as possible, and continue the journey of self-discovery of their talents and passions through years of building their digital resume/portfolio so they can evolve as successful human beings in every stage of their lives.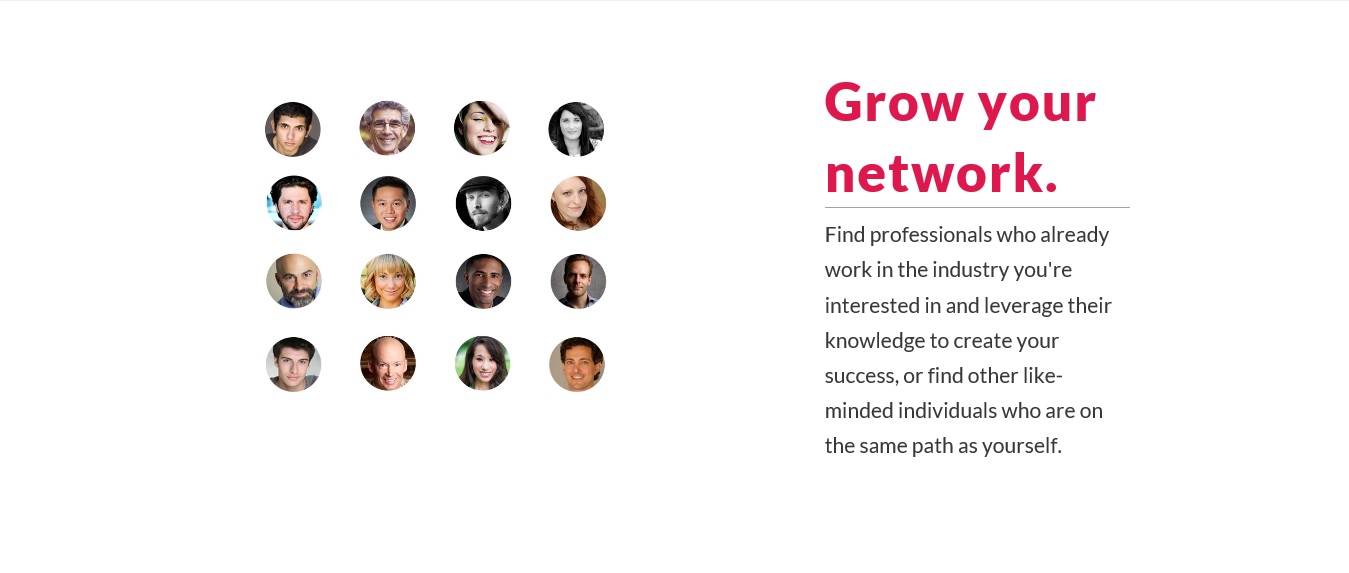 CD: What kinds of interactions have you seen between gamers and industry professionals on Rezli thus far? Would you say users have generally had success finding professional opportunities that fit their passions?
CA: During our beta phase, we focused on building the foundation of our site: member profile, professionals and organization profile. For the last several months, we targeted our user experience surrounding the networking features as we learned from our users that they want to connect and network with other members with similar interests. And, now, we are scheduled to release multiple networking and engagement features that encourage our members to interact with other members and strengthen the value of creating their digital profile. As we wrap up 2016 with some additional features to bring everyone together in the gaming industry, we plan to collaborate with organizations on the recruitment side of the equation where we can add more professional opportunities for our members.
"We no longer deserve the bad rep of being categorized as an immature industry full of kids just wanting to play games with no accountability."
CD: Why do you believe it's important for gamers to have a social and professional network of their own?
CA: Rezli is an all-encompassing career building platform that allows users to navigate through the massive, yet incredibly fragmented gaming industry. Unlike other career sites, Rezli caters to younger demographics that may prefer to highlight their talent through their creative projects rather than solely focusing on their work experience. Also, we want to provide a social hub for gamers and gaming industry professional to directly connect with one another. People have traditionally relied on tools such as Twitter, Facebook, or LinkedIn to communicate, but Rezli combines all these capabilities for players to connect and succeed in the gaming industry using one simple and beautiful application.
CD: The video game industry is growing more social all the time, as evidenced by the rise of streaming sites such as Twitch and YouTube Gaming, and social media platforms such as Twitter and Reddit. How do you feel Rezli fits into this trend?
CA: Unlike other social media sites primarily focused on social activities, Rezli is poised to fuel the professional growth that the video game industry needs to tackle. The next phase of growth for the games industry has to properly address its popularity by managing the talent pool. The potential is huge and depending on how we lay the foundation, it will set the tone for the future of young talents for generations to come. It's important to provide the proper support that these young gamers need, and as a social media outlet, Rezli will reinforce positive growth. We no longer deserve the bad rep of being categorized as an immature industry full of kids just wanting to play games with no accountability. Rezli wants to be the leading force behind growing responsible professionals that care about the longevity of our success and feeding that growth with positive and responsible behavior.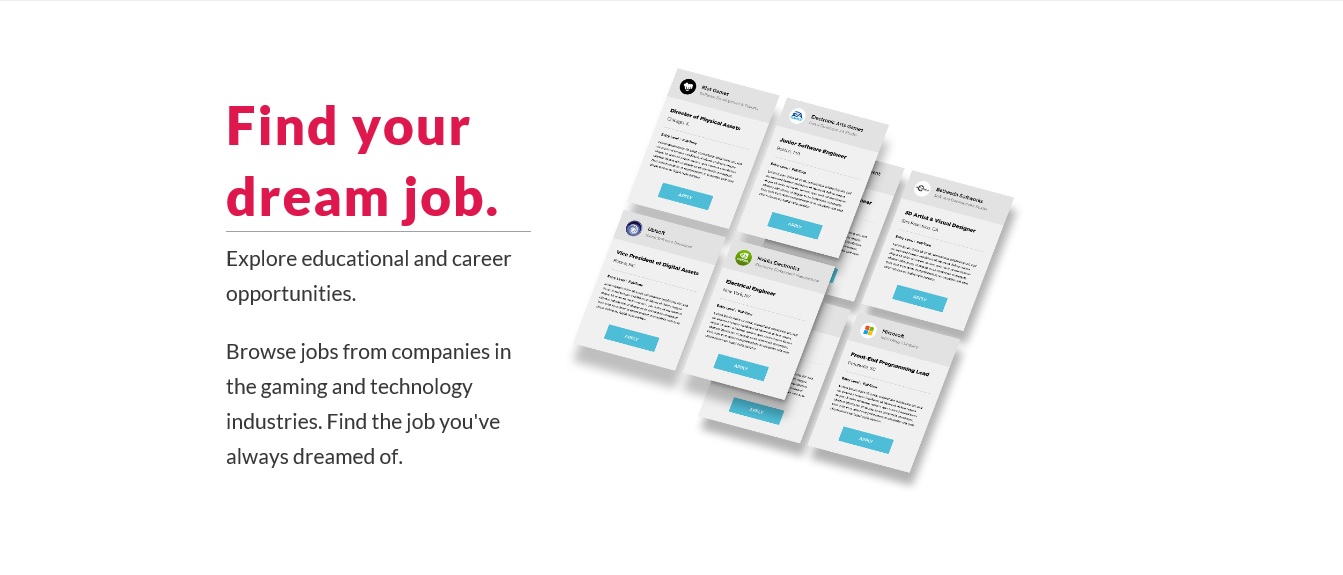 CD: How do you see Rezli growing and evolving in the coming months and years? What's the next step for the site?
CA: Rezli is going to continue its focus on providing value to its members. We will actively reach out to our members and involve them as we solidify our product development roadmap, and integrate our users' feedback and solicit their thoughts as we prioritize our development schedule. Since our team consists of technologists that are also gamers, we understand the problems gamers experience and can solve it using the latest technology. Our nimble and agile team will respond quickly to customers' feedback and deliver a quality product that meets their needs. The next major milestone for Rezli is matching talents with appropriate opportunities. We believe this match system is our value proposition to all users of our site.
CD: In a recent interview with Nooga.com, you suggested that Rezli could be "the next Facebook." What do you believe it's going to take to reach that point?
CA: There are over 1.8 billion gamers in the world and that number is growing fast. As we build our community of creative technologists that embrace sharing information, we are perfectly positioned to embrace the viral growth of Rezli. However, we can't do it alone. There are two prongs to the success of Rezli: 1) we will have to develop the best product our members deserve, and 2) the community needs to actively build an ecosystem full of creative talents that are eager to meet the market opportunities. The gaming community has to create the demand for opportunities in the job market with one unified voice. We need our members to help us grow our community and demand engagement and opportunities from organizations. As the ecosystem builds, we can provide an environment where continuous loops of meaningful relationships can materialize. So, are you ready to join the Rezli Revolution?
In short, Rezli sounds like the logical next step in an evolving industry, a place where skilled and passionate gamers can turn their love into a rewarding career. Interested gamers can join the revolution right now by visiting Rezli and creating their own account for free.
About the author