Do you know someone who likes to play games but also appreciates really awesome art as well? Or, maybe you are this kind of person yourself, and want to see what's out there -- without having to do all the leg work.
Either way, what are you waiting for? We've found some super awesome posters, prints and other types of wall decor that you can purchase this holiday to really spice up your gaming space! Take a look inside!
---
Artorias Print Dark Souls Watercolor
Price: $10.00 - $40.00
Rating: 5/5 stars
Buy it on: Etsy
Spiff up your room with this Darks Souls Artorias painting! It has that awesome paint splatter look, as well as awesome color. You can get this painting in many different sizes, ranging from 5" x 7" -to 20" x 30". The seller also has a "Buy Two of the Same Size Get One Free Deal" going on right now. What's more, you can also get paintings of the Soul of Cinder and the Knight Solaire!
---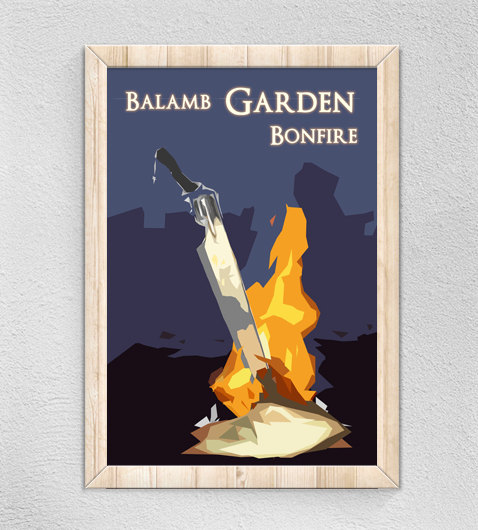 Final Fantasy 8 Crossover Minimalist Art Print
Price: $12.00 - $15.00
Rating: 5/5 stars
Buy it on: Etsy
This is an amazing parody crossover painting featuring Squall's gunblade from Final Fantasy 8 and a bonfire from the Dark Souls series. That's an awesome flame worth admiring! You can get this in one of two sizes, either 14 x 8.5" or 17 x 11".
---
Assassin's Creed: Syndicate Framed Gaming Poster
Price: $59.99 - $64.99 or $5.99 (without a frame)
Rating: 5/5 stars
Buy it on: Amazon
This 36" x 24" poster features the main protagonists from each of the Assassin's Creed games, along with an awesome Animus themed backdrop! You can get this with many different colored frames as well.
---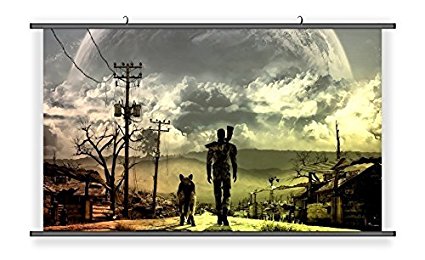 POSTUP Fallout Roll-Playing Video Game Hanging Wall Scroll
Price: $2.00
Rating: 5/5 stars
Buy it on: Amazon
A 21.6" x 13.8" poster of Fallout, featuring the vault dweller and Dogmeat walking through the post-apocalyptic wasteland, is a nice piece that shows a healthy relationship between man and man's best friend -- even if it's in a hazardous environment! Perfect for the Fallout and dog lovers in your life.
---
Skyrim World Rocks Winter Cold Wall Scroll
Price: $11.69
Rating: 3/5 stars
Buy it on: Amazon
A nice 23.6" x 35.4" poster for Skyrim, which showcasing a breathtaking valley covered in snow, a perfect backdrop for your RPG adventures! You can even see Nord ruins in the background! This will be a nice addition to your gaming room.
---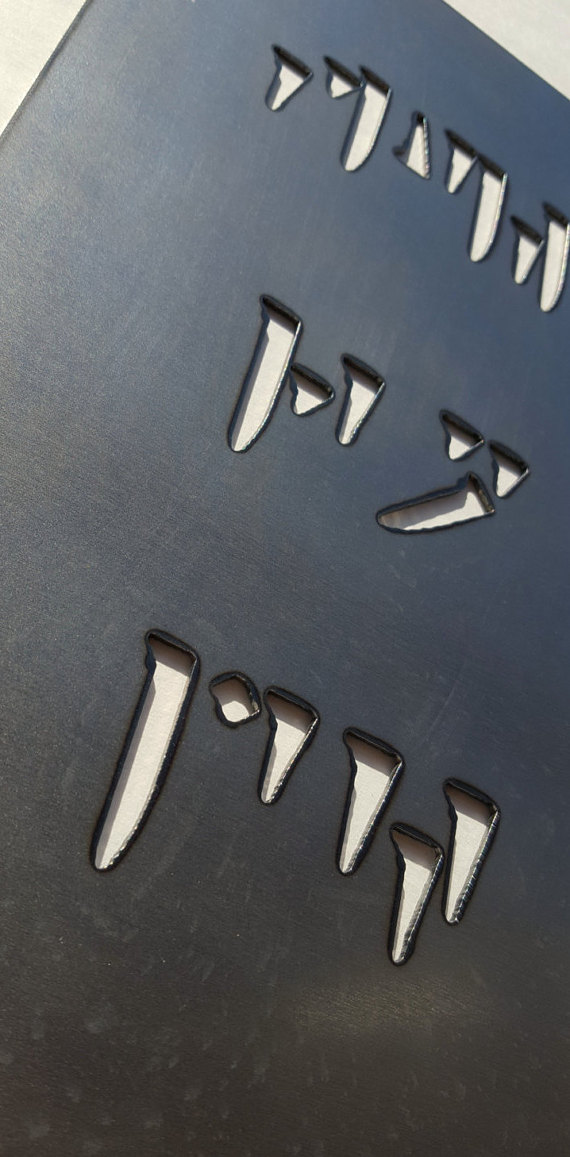 Fus Ro Dah Skyrim Inspired Metal Sign
Price: $25.00
Rating: 5/5 stars
Buy it on: Etsy
A cool handmade metal sign inscribed with the dragon shout "fus ro dah" from Skyrim, this sign is approximately 12.25" x 7.25". Who knows, perhaps you can knock a few people off their feet with this! But be warned, this is NOT stainless steel and can rust and can be sharp so be careful with it!
---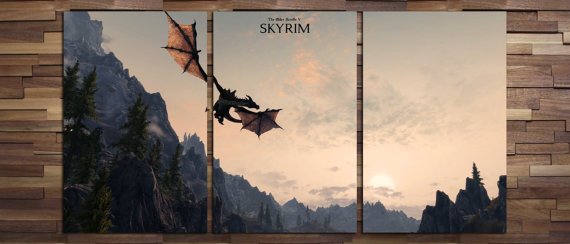 The Elder Scrolls Skyrim: Ruler of the Sky - Posters
Price: $59.55 - $105.00
Rating: 5/5 stars
Buy it on: Etsy
These are some neat little Skyrim panel art pieces featuring a dragon swooping over a beautiful valley in the rift, with a nice sunrise in the background too! These posters would also make a wonderful addition to your gaming room. You can get these with or without a frame and in multiple sizes, ranging from 9x15 - 11x7 with the frame, and 8.5x11 - 13x19 without the frame.
---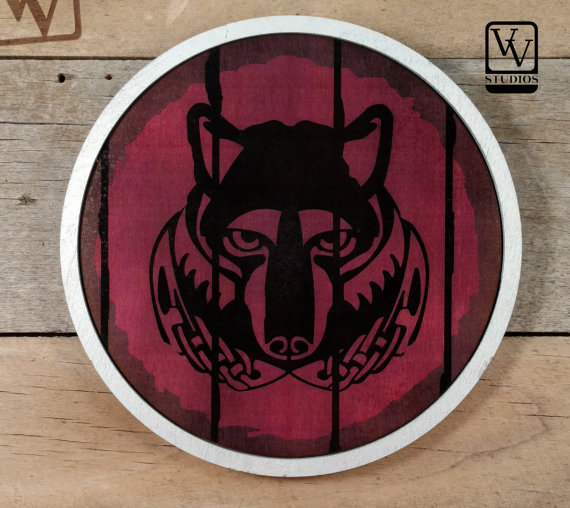 Large Skyrim Shield Solitude
Price: $32.00
Rating: 5/5 stars
Buy it on: Etsy
Looking for something unique to hook up on your wall? Try this! This is the sigil shield for Solitude in Skyrim! It measures about 8 inches in diameter and comes in different appearances.
The seller is also selling the shields for every city in Skyrim, they also have a deal for a mix and match bundle, or all of them.