With the recent release of Street Fighter V (SFV), you've probably have asked yourself if you can play competitively? Where do you even begin? How do you begin properly? Whether you're a newcomer and or a long time causal fan our guide will help you enter the world of competitive SFV.
What is the competitive scene? Simply put competitive play involves money, rankings, tournament advancement and more. The end goal is victory along with self satisfaction, bragging rights and simply becoming better.
This how-to guide will encourage you to become active within the fighting game community (FGC). You'll also find some resource links that will help you stay current and advance your expertise.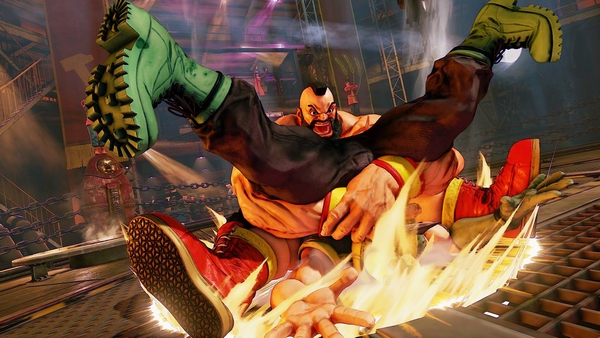 Where do I start?
The first important decision you should make is which character to use. As of now, Street Fighter V has a roster of 16 characters (Alex is available for download and more will be added via DLC).
It's highly recommended that you play with every character, testing them against each other. This will help you address a few matters. One, you'll be familiar with how everyone generally plays. Two, you'll develop a basic understanding of how characters match up against each other.
Tier lists?
What about tier lists ? I won't lie to you and say tier lists aren't important. They are because it's a reference guide on match ups. For example, why would someone use Laura (considered bottom tier) when Nash is top tier (and winning tournaments)? The short version is that no match up is impossible. It's matter of working harder to win. Naturally, it all comes down to a player's skill and know how as well. Tier lists are resources available for everyone to use and conside, so by all means you use them.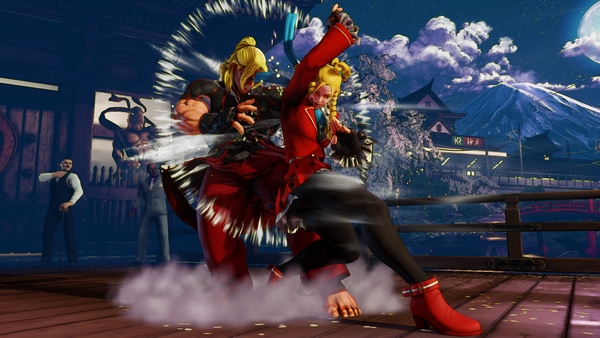 Experience for breakfast, lunch, and dinner
This is the most important part to the guide; how exactly do you stay competitive in SFV? The answer is experience. We'll cover experience in terms of longevity, quality, motivation, and application.
In terms of longevity, you'll need to practice regularly. You don't need to play everyday but your skills will require time and effort to keep sharp. Competition will require you to be at the top of your game because your opponents will be doing the same. Practice makes perfect.
Conveniently you can chose to do your leveling either online or face to face. Logically, in-person competition is at the top of preferred experience. Don't skip online experience though, many successful players recognize that their success is in part thanks to online play. Regular visits to a weekly local tournament or your college can also help. This also helps you establish yourself within the scene.
Not all experience is grade A stuff
Gaining quality experience will be difficult. It will involve some winning and a lot of losing along the way. Losing at a major tournament is exponentially more beneficial than winning on auto pilot in your town as it will make it very clear what tactics or situations you need to practice for. You'll come to realize that self reflection is a natural part of improving yourself. After losing big, you'll even see the pros often go back to the drawing board.
Tournaments (which are also online) are held all year long worldwide. The downside is that not everyone can take trips to other states, and or other countries. This is why seeking out your local scene is so important. Where you reside may be home to very worthwhile competition and great chances to learn.
Study, study, and study some more
Another very crucial aspect of competitive SFV is staying informed. Just like your time in practice, you'll need to routinely study up on frame data, optimal stun damage, patch changes and more. For example, after the latest patch, Karin's V-trigger using guren resshu non cross up has an even higher chance of stun. You certainly wouldn't want to be on its receiving end without knowing how to respond accordingly.
Before you go World Warrior…
Getting into competitive Street Fighter V is also like becoming a member of the community. The FGC works in earnest to help each other bring the best competition they can. There are numerous forums, sites, Twitch channels, YouTube channels, social media accounts and the like dedicated to the cause. Whether you decide to get into the competitive scene now or years later, we hope this guide will help you begin a worthwhile competitive career.
About the author