It wasn't long ago that parents told their children that video games would rot their brains and get in the way of their vital schoolwork. Today, we know that the two can coexist quite peacefully. We also know that gaming can even lead to the improvement of some facilities in the brain, such as problem-solving.
On mobile platforms, there's perhaps no better expression of the relationship between games and education than Duolingo, the language-learning app with nearly 28 million monthly active users.
After watching my wife enjoyably grind German lessons for two days earlier this summer, I began to pick up Duolingo, and it quickly became my go-to mobile game. It's a funny designation for an app that helps me brush up on my Spanish.
What makes Duolingo so addictive is its gamified user experience. You can compete in weekly leaderboards and climb the ranks like you would in Overwatch or Rocket League, the game regularly awards you with in-game achievements, and you're rewarded with XP for returning daily and hitting your self-made milestones.
You can even participate in double XP events and spend in-game currency on cosmetics for the app's mascot, a green owl named Duo. Mine is currently dressed like a superhero. Clearly borrowing a lot from more traditional games, Duolingo has carved out its own space, blurring the line between play and instruction — and studies keep telling us it's working.
To learn more about the intersection of gaming and learning, I spoke to Duolingo's Senior PR Manager Michaela Kron about the company's vision for gamified learning, which video games inspired Duolingo's design, and just how many people are taking lessons on High Valyrian. Dracarys!
GameSkinny: Duolingo is heavily gamified to keep users engaged. What specific resources, like studies or other examples in educational gaming, did you consult to build Duolingo?
Michaela Kron: From the very beginning, we knew that in order to be an effective learning resource, Duolingo needed to offer a fun and enjoyable experience that kept people coming back. When you're trying to learn a new language, daily practice is key in order to get the most out of it.

However, the hardest part of learning a language is staying motivated to keep up with it. This is why we felt it was important to make Duolingo feel more like a game than a traditional study tool. Teaching something as complex as foreign languages through an app presents a unique challenge that isn't found in classroom settings, since we don't have a captive audience and our learners can easily turn to many other forms of entertainment and distraction.

Many members of our team are avid gamers and draw inspiration from the games they play. One specific game technique that we've adopted is "appointment mechanics", as evidenced through our daily streak feature.

This means that in order to succeed, a user must return to Duolingo at least once per day and meet their daily goal in order to maintain a streak. We reward learners who come back to Duolingo each day with in-app currency that can be spent on various rewards. Not to mention, besides the reward, the streak on its own is a powerful motivator for many of our learners!

Another key part of our approach is A/B testing and iterating on all new features before they are rolled out widely to all users. In doing this, we want to make sure that any changes to the app or website experience are optimized for improved engagement, learning, and more.
GS: What does your data tell you about how these gamified mechanics of Duolingo influence the way people use the app?
MK: When we first launched Duolingo back in 2012, our next-day retention for users of the app was 13%. Now, next-day retention is 55%, which is on par with successful mobile games rather than education apps. This has a lot to do with the gamified elements that have made Duolingo a highly engaging learning platform. More than half of our nearly 28 [million] monthly active users take lessons in the app at least once per week.
GS: What are some unexpected user behaviors that have manifested during the growth of Duolingo?
MK: As mentioned before, we have found that maintaining a streak is very motivating for many of our learners. In fact, some learners form such an attachment to their streak that when they lose it, they reach out to us asking whether there's any way to restore it.

We've heard this from people in more extreme situations, such as those who were in the hospital and didn't have access to Duolingo, or experienced power outages as a result of natural disasters like hurricanes. This summer, we've heard from a few younger learners going to camp for a certain period of time (without their phones) asking if there was a way to preserve or repair their streaks upon their return.

We have also seen numerous tweets from people who end up doing their lessons while at nightclubs so as not to lose their streaks.

Something else that's been pleasantly surprising is the unexpected fan love we've gotten from learners who celebrate streak milestones in unique ways, like this person who made a cake to celebrate a 1-year streak.
GS: I find myself competing daily in the leaderboards to maintain the very top spot — currently fighting through the Sapphire League — but I wonder how a leaderboard group is chosen.
For an app of 30 million people, what's going on behind the scenes that groups me with a set of 49 other people? How are those competitors chosen?
MK: With the Leaderboards, you are grouped chronologically according to when you complete your first lesson of the week, together with people in the same League as you (the people who are in your League would have finished their first lesson of the week at around the same time as you).

This makes it so that your cohort is filled up nearly instantly and so that you never have an empty group.
"Next-day retention is 55%, which is on par with successful mobile games rather than education apps."
GS: Did any specific video games inspire any elements of the app? Does Duolingo have a lot of gamers in the office?
MK: Yes, several of our team members are gamers and gaming enthusiasts, and we've been inspired by a few different games over the years; Clash Royale, in particular, is a favorite around here.

We have also hired people who previously worked in gaming; for example, our VP of Product formerly worked for Zynga, where he was a lead developer of FarmVille 2.

Because gamification is one of our core differentiators as a learning platform, our team members are encouraged to play games and consider which features of those games might apply to Duolingo.

Proposed features are then A/B tested across portions of our user base, and if the tests are successful, they then get rolled out widely for all learners on all platforms.

Last year, for instance, we introduced the biggest redesign to Duolingo's courses in years: Crown Levels. This added a lot more content — including more challenging content — to each course by introducing the ability to get up to Level 5 in each skill of a given Duolingo course.

While this was a big improvement to the learning experience on Duolingo, the feature was actually inspired by a similar feature in Clash Royale – a popular game among many of our employees.
GS: What other elements of video games might you like to implement in the future?
MK: We're always thinking about how to make learning languages on Duolingo a more social experience, since social interaction is so critical to language learning. We're also thinking about how to extend the gamification elements we already have in place to encourage learners to explore and engage with some of our newer products and features, such as the Duolingo Spanish and French Podcasts, Duolingo Stories, and Duolingo Events.

Imagine earning XP for attending a Duolingo Event in real life, as an example. While there are no concrete plans in place for this, it is something we have been thinking about.
GS: Do you have any plans to implement live multiplayer lessons, either something competitive or maybe something like a classroom setting?
MK: Not at this time, though that is an interesting idea!
GS: The app also offers some languages from fiction like High Valryian from Game of Thrones and Klingon from Star Trek. What do the statistics reveal about the way people are interacting with these courses?
MK: Our High Valyrian course now has 1.03 million active learners and is our 14th-most-popular course for English speakers, and our Klingon course currently has 472,000 active learners.

The popularity of High Valyrian in particular is not all that surprising, given the overwhelming significance of Game of Thrones in pop culture over the years. We find that our High Valyrian and Klingon courses are popular among fans of GoT and Star Trek, respectively, as well as language enthusiasts who want to try something new and experience languages that are very different from others that they have previously studied.

One interesting observation we have recently made is that our High Valyrian course tends to be a "gateway drug" of sorts to other courses we offer on Duolingo; in fact, we've found that 44% of people who came to Duolingo to learn High Valyrian went on to practice other languages.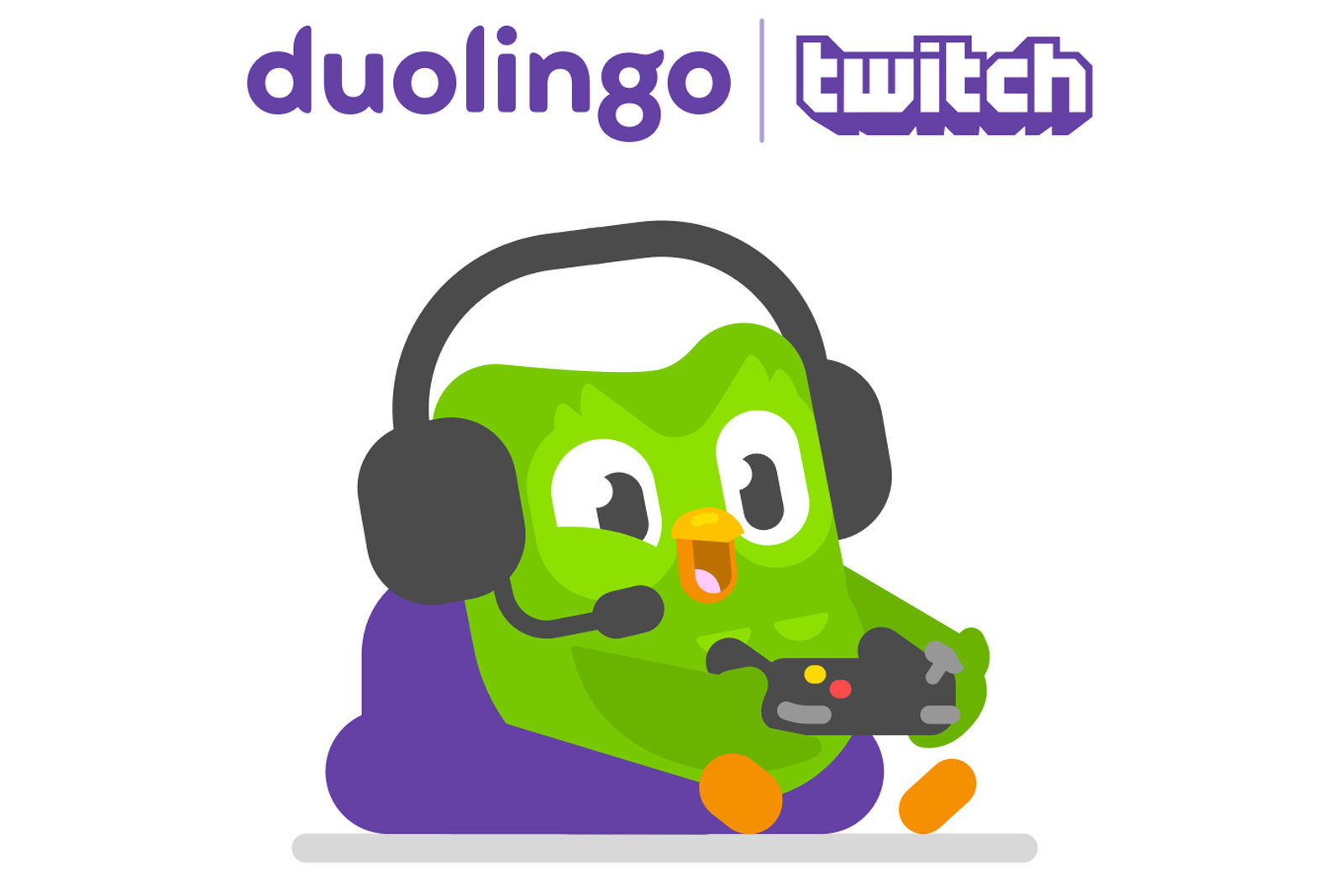 GS: Duolingo just announced a partnership with Twitch, the video game streaming platform. Can you talk about your intentions and hopes for this program?
MK: We have partnered with Twitch to showcase multilingual streamers from around the world as a resource for language learners. Learning a new language requires exposure to a variety of media like books, movies, and music. We believe games and streaming content are a more interactive form of media that can help learners improve their language skills.

Duolingo streamers are not language experts, and they're not language teachers. Rather, they provide new ways for viewers to engage with foreign languages by giving them somewhere fun to listen, practice, and learn.

Overall, we have been very encouraged by the response to our partnership with Twitch and the launch of the Duolingo Verified Streamer Program. Many of those in the streaming community are excited about this partnership and all of the possibilities that come along with it in terms of opening up new ways for people to engage with the languages they're learning.

We always hear from people who learned a language from watching TV shows or listening to music. Our hope is that in a few years, we'll start hearing from people who learned a new language from watching streamers on Twitch.
"We've found that 44% of people who came to Duolingo to learn High Valyrian went on to practice other languages."
GS: How effective has Duolingo been with helping users learn a language? What sort of measurements are available?
MK: An independent study conducted by the City University of New York has shown that 34 hours on Duolingo are equivalent to a full university semester of language education. Our team of learning scientists and curriculum experts is constantly working to improve and evolve the learning experience on Duolingo.

In the last few months, we have revamped some of our most popular courses, including Spanish and French, in order to help learners get to a higher level of proficiency. These courses now each feature over 800 new words and many new grammatical structures, as well as dozens of illustrated tips on grammar, pronunciation, and common phrases.

And more content updates are underway! There is more information about these recent updates in this blog post.
Thanks to Michaela and Duolingo for taking the time to speak with me. You can find Duolingo on PC, iOS, and Google Play. The app is free with ad support, although it offers a Plus subscription starting at $6.99 a month.
About the author