Kirasha Maruto – Descendant of Heroes.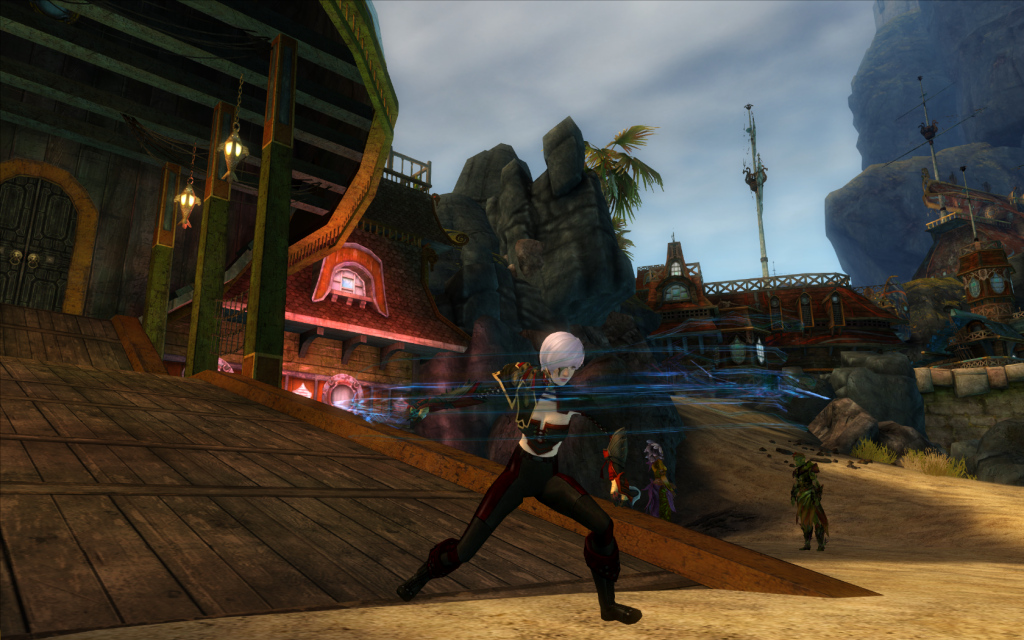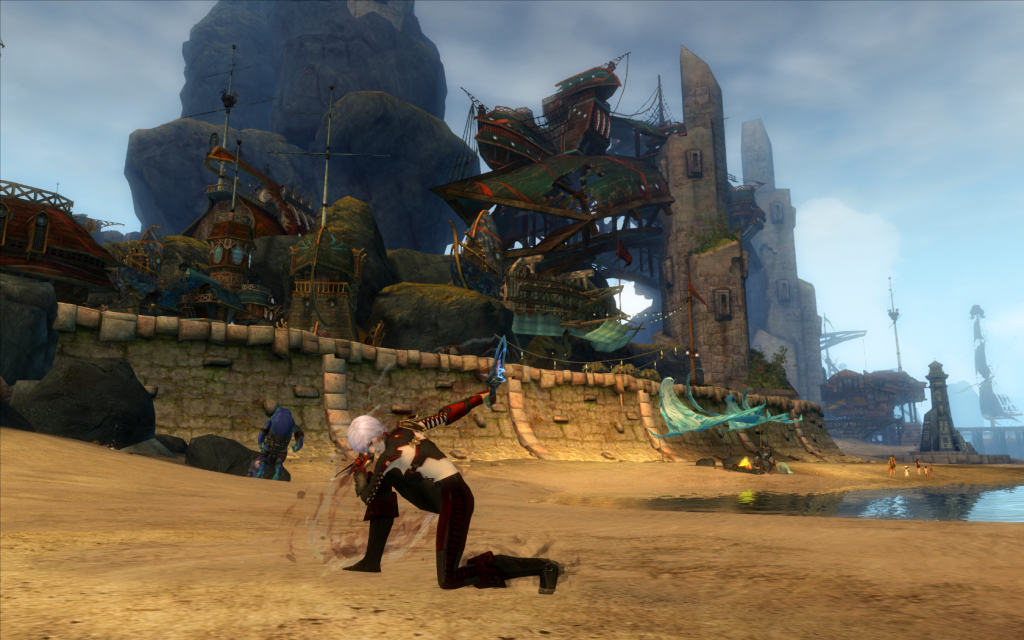 I bring you Kirasha Maruto, my Thief character, a Human Female, she is sporting the following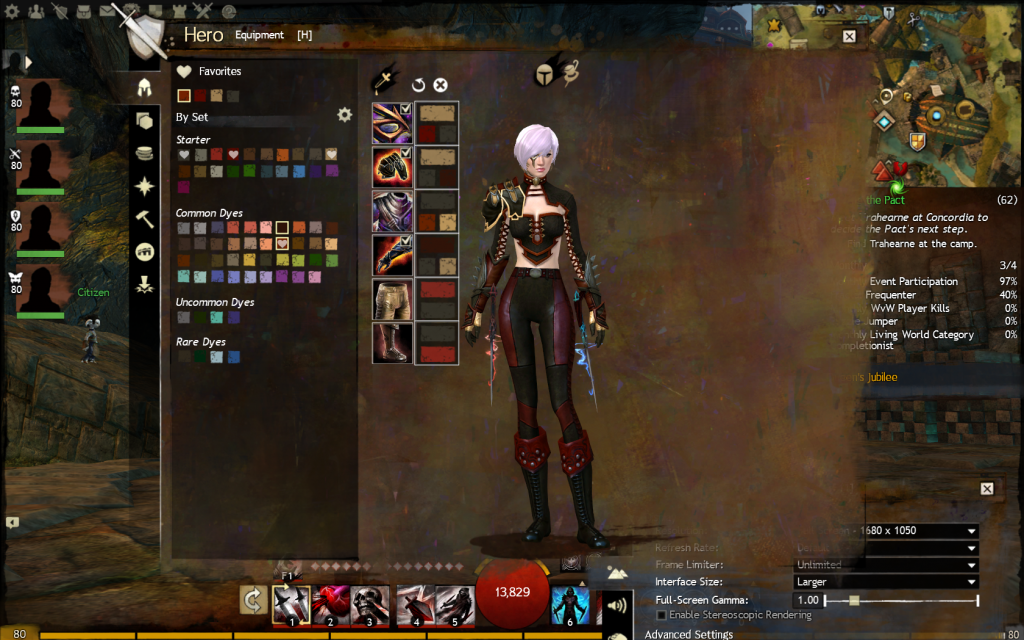 Dyes : Antique Gold, Mahogony, Adobe Sunset, Salmon & Ebony.
Armor : Nightmare Helm, Inquest Pauldrons, Duelist Coat, Inquest Gauntlets, Ascalonian Leather Leggings & Ascalonian Leather Boots.
The concept was simple, think up an armor set for my thief that seemed unique, but still stuck with the vision I had, I wanted something to say, I'm basically an assassin and if you cross me I will hurt you, The chest piece I will say could be a homage to Diablo II, in which the assassin wore very similar gear to the duelist set.
What I enjoy about the mask is the simplicity, it kind of reminds me of something that David Bowie would paint on his face, I didn't really think that my thief should wear a hood, and her face is too pretty to hide behind a mask! I chose the Inquest Pauldron after mulling over the options for shoulder pieces, I didn't want to choose the duelist pauldrons and risk looking like too much of a D2 rip off, and was pleasantly suprised at the outcome.
Trousers are AC, they are understated and not skimpy, which i like, its a contrast to the top which exposes a bit of flesh and leaves a bit more to the imagination, The boots I like for the design and intricate detail on the sides, As I have previously said, I compose armor sets by feeling what is "right" my brain just suddenly goes AH that looks great and I know I'm onto a winner.
Rather than settling for just the standard full set of exotic, I go through the trouble of finding a look I like and transmuting until I get the desired effect.
Kirasha Maruto – A History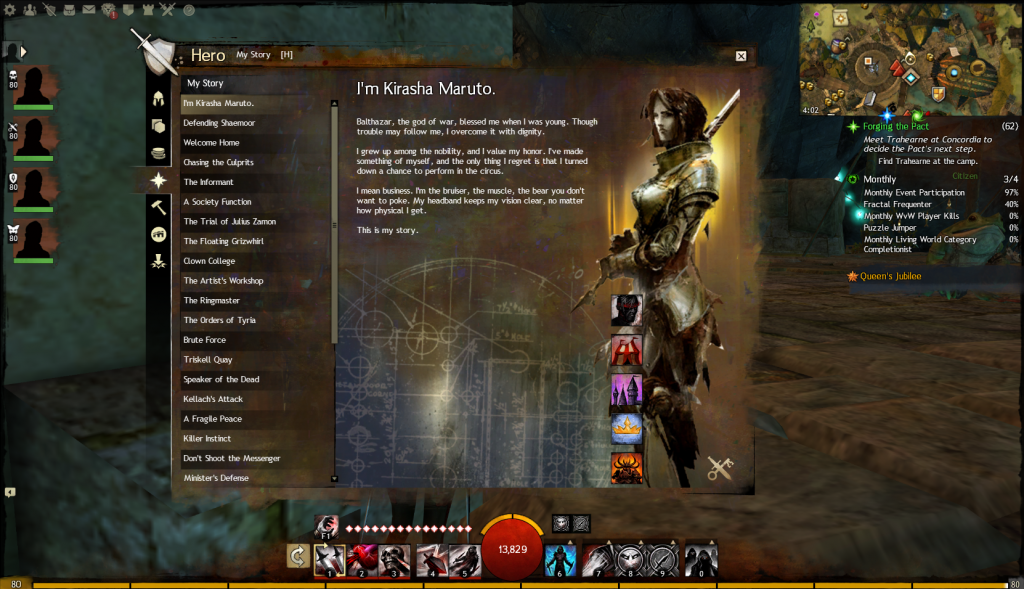 Born in Divinity's Reach to an Ascalonian mother and Canthan father, Kirasha Maruto is a direct descendant of the fabled assassin Dantoshou Maruto, who helped the canthans to defeat shiro and in turn united the Kurzick's and Luxons.
She was born into money but always works hard to reach her goals, and does not rely on her name to coast by living the high life, as others before her, she has a purpose on Tyria, to protect the good people, be they a street urchin or the queen of kryta, Kirasha Maruto is bound to a code of the family – to always protect those who need it most.
I hope you liked my entry, here are other characters and their outfits.
Dantoshou Riantu – Ranger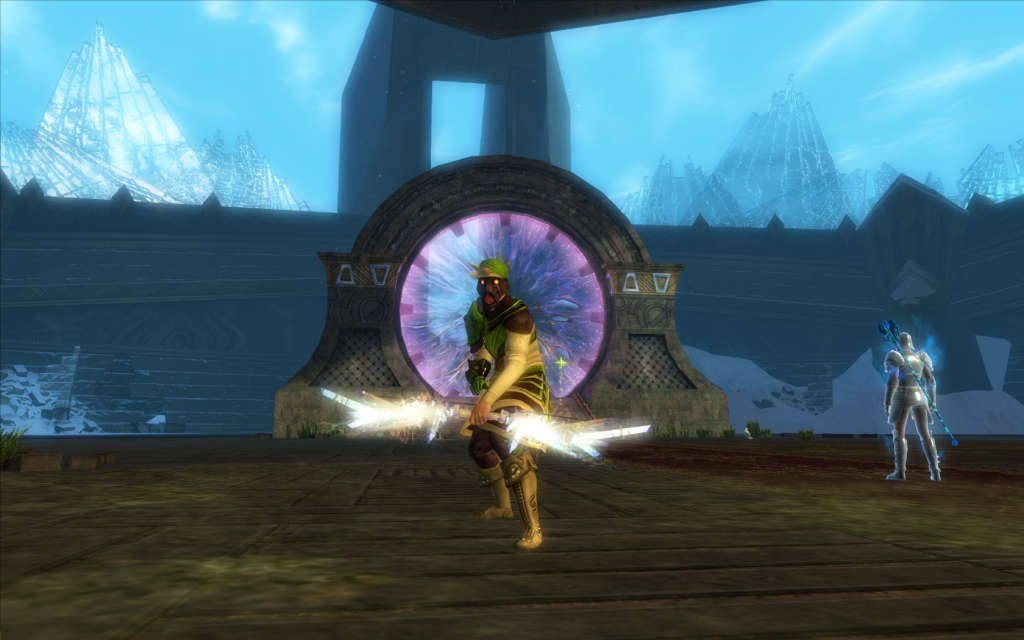 Dantoshou Infarius – Elementalist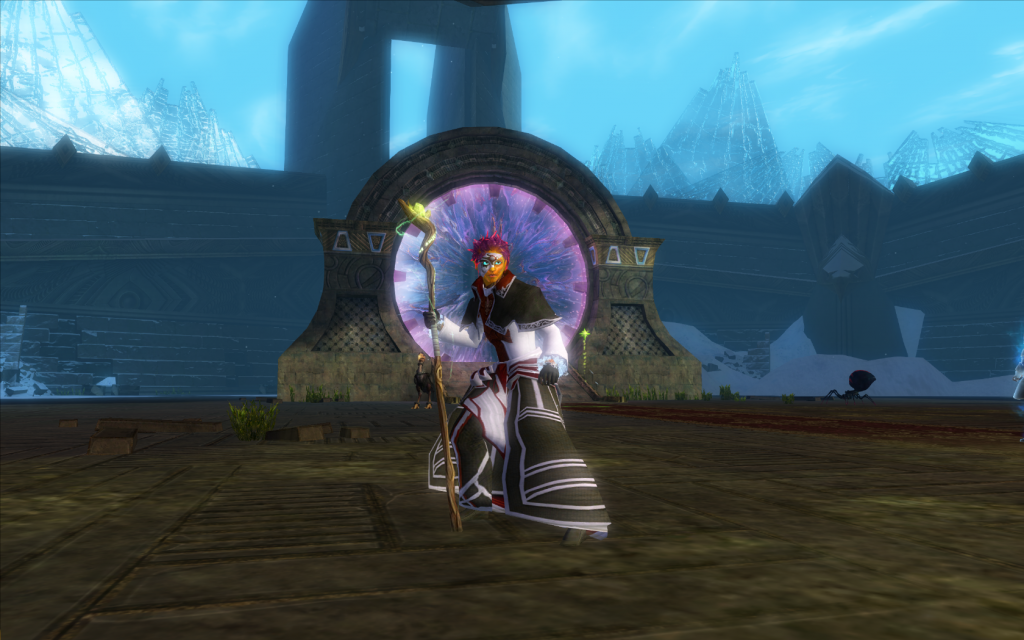 Legionnaire Vascus – Warrior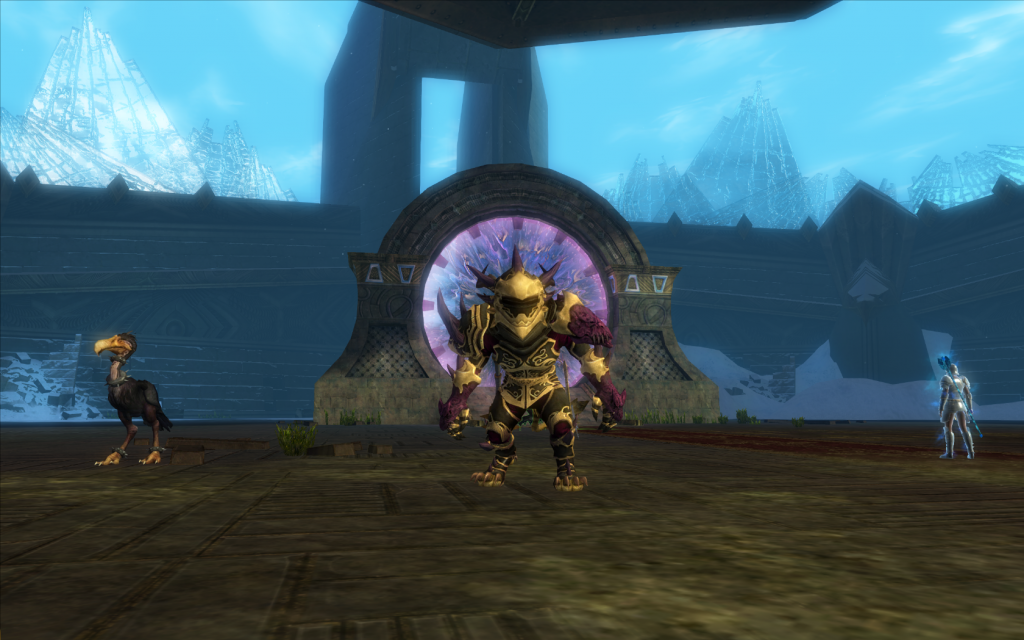 Thanks for viewing my entry.
About the author