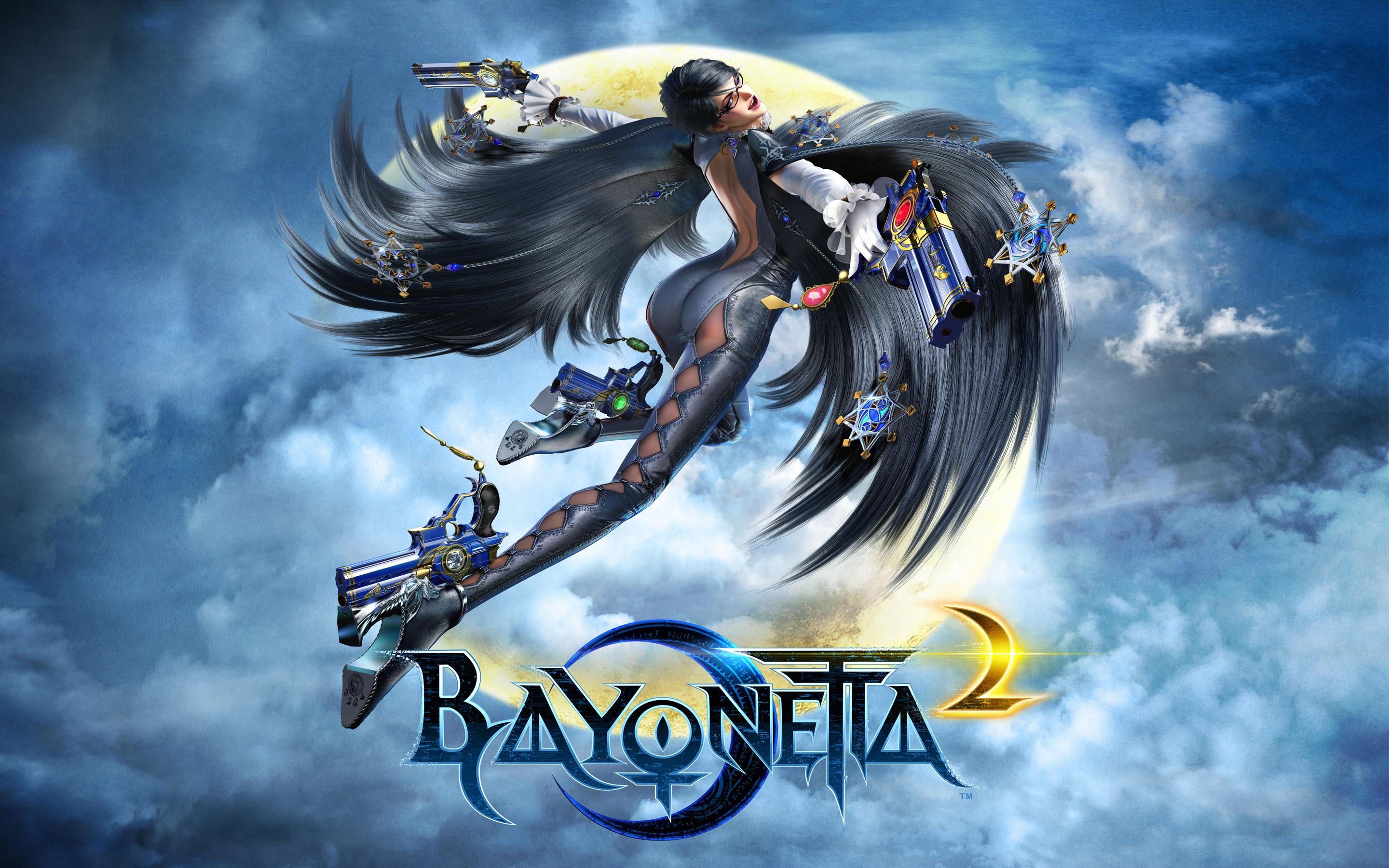 EDGE's review of Bayonetta 2 has raised some eyebrows across the gaming industry. In one of the first critic reviews of Nintendo's exclusive, the game received a perfect 10 out of 10 score.
It will be exciting to see what other critics say about the highly anticipated Wii U game. Until then, let's take a look at the highest-rated Nintendo games of all time that received plenty of perfect scores across the game journalism landscape.
---
10. World of Goo
Console: Wii

Release year: 2008

GameRankings rating: 94.04%
One of the best games on the Wii came out through the WiiWare online service at a whopping 1,500 points ($15). World of Goo was a bridge building puzzle game oozed with personality and was beautifully designed with catchy music. It's incredible that the game was made by just two former EA employers, and it became a smash hit that was ported on multiple devices after release.
---
9. Perfect Dark
Console: N64

Release year: 2000

GameRankings rating: 94.55%
Of the top 10 best rated Nintendo games, four of them came out on the cartidge-based N64 system. The N64's limitations was probably the only drawback for Perfect Dark, which truly was ahead of its time. Despite using the Expansion Pak to increase the system's performance, the game still suffered from multiplayer slowdowns.
Still, the unrelated sequel to GoldenEye 007 perfected on a lot of Rare's original shooter. But there's a lot of gamers that still hold true to the 1997 classic, and you'll be seeing it later in the countdown.
---
8. The Legend of Zelda: Twilight Princess
Console: Wii

Release year: 2006

GameRankings rating: 94.58%
There are only two Zelda games that made the cut, and I think everyone can guess what the other one is. Some people may be surprised that the latest Skyward Sword or even the infamous Majora's Mask didn't make the list, but the first motion-controlled Zelda game was highly praised.
Perhaps the new novelty of the Wii aided in the bumped score before critics got tired of the motion control gimmicks. But it was another terrific installment of Zelda that shouldn't be missed by any video game fan.
---
7. GoldenEye 007
Console: N64

Release year: 1997

GameRankings rating: 94.70
Rare took first-person shooters to an all-new level back in the late '90s and GoldenEye remains one of the most influential and innovative video games of all time. While it certainly doesn't hold up to today's standards, GoldenEye 007 blew away everybody on release and it's still great to pop in and get nostalgic over.
---
6. Resident Evil 4
Console: GameCube

Release year: 2005

GameRankings rating: 95.83%
Consider this game as the beginning of the second tier of best-rated Nintendo games. Because the GameCube was on par with the other consoles in that generation (PS2, Xbox), Capcom released a breathtaking installment of Resident Evil that originally was exclusive to the GCN.
There will be lots of comparisons to this game and Bayonetta 2. A mature-rated title exclusive to a Nintendo console will both be scoffed at and wanted by gamers without a Wii U to be ported to PC or other consoles. However, Resident Evil 4 didn't need to be saved by Nintendo, which is why Bayonetta 2 will only be seen on the company's latest console.
---
5. Metroid Prime
Nearly 10 years after the release of the highly-touted Super Metroid and last entry in the Metroid franchise (Metroid Fusion came out on the Game Boy Advance at the same time Metroid Prime did), plenty of fans were completely satisfied and the near-decade wait was worth it.
It moved into a first-person view instead of a side-scrolling action game, but it still felt much different than a typical first-person shooter. That was thanks to the unique control scheme and still having all the elements and mechanics that make the Metroid series so fun to play in the first place.
---
4. Super Mario 64
Console: N64

Release year: 1996

GameRankings rating: 96.41%
Surprised to be seven games into the countdown and finally just seeing a Mario game? Get comfortable, because everybody's favorite plumber will be recurring. Similar to how GoldenEye 007 revolutionized first-person shooters, Super Mario 64 did the same in 3D platforming.
People were blown away at how they could run around fields and jump into so many different landscapes, finally breaking away from 2D restriction. Other platformers have succeeded it, but it still holds up well. For those that grew up in the era, it's hard to find anyone that hasn't played the game multiple times over or collected all 120 stars.
---
3. Super Mario Galaxy 2
Console: Wii

Release year: 2010

GameRankings rating: 97.35%
The top 3 tier of Nintendo's highest ranked games begins with the sequel to Super Mario Galaxy. Many fans and critics were disappointed in the follow up to Super Mario 64 with Super Mario Sunshine on the GameCube, but the plumber returned to form not once, but twice on the Wii.
Considering how many people loved and marked a perfect score for Super Mario Galaxy, Super Mario Galaxy 2 achieved the unexpected and lived up to expectations. Some even mark it as better than its predecessor. Mario's upcoming adventure on the Wii U will have big shoes to fill.
---
2. The Legend of Zelda: Ocarina of Time
Console: N64

Release year: 1998

GameRankings rating: 97.54%
Widely considered as the greatest game of all time, Ocarina of Time will always be a significant title in video game history. The classic top-down action/adventure title turned into a 3D smash hit. A great story mixed with a beautiful soundtrack and breathtaking visuals may not hold up to today's standards graphically, but it isn't any less fun to play.
Hopefully the game will always live on with re-releases. There are so many platforms that the game can be played on -- 3DS, Wii, GameCube -- and can't be missed by anyone that calls themselves a gamer.
---
1. Super Mario Galaxy
Console: Wii

Release year: 2007

GameRankings rating: 97.64%
It's not only the best rated Nintendo game, but it's the best rated video game of all time among gaming critics. Super Mario Galaxy did what many skeptics didn't think it could do -- beat out Super Mario 64. Expectations were extremely high and it delivered on a system that was being panned for its motion control gimmicks.
SMG succeeded because it didn't force motion control onto the player. The control scheme was perfect and only included the waggles when it didn't take away from the game. It's hard to find a platformer that does anything better than SMG, and according to the critics, there isn't one.