For id Software and Bethesda fans, QuakeCon is probably a bigger deal than E3, and the 2018 edition hasn't been a let down so far with its reveals, announcements, and exclusive trailers.
The Doom Eternal trailer is of course what everyone wanted to see, but major news arrived even before that anticipated reveal, with the Quake community managers revealing that Quake Champions is now free to play permanently. If you haven't tried it out yet, jump on Steam and give it a go!
Below we've rounded up all the info you need to know if you missed the first day of QuakeCon. Don't forget that Bethesda is also celebrating the festivities with all their releases on deep discount at the usual places like Steam, GOG, etc. so now is the time to pick up anything you don't already own.
QuakeCon Elder Scrolls Online
If the audience reaction and Twitch comments were any indication, most people weren't exactly stoked to have to sit through the ESO announcements before getting to Doom.
For those who love exploring Tamriel in an MMO however, there was plenty to get excited about. All new werewolf-themed dungeons are due to arrive in the Wolf Hunter DLC for Elder Scrolls Online coming Monday, August 13th to PC.
Console players will sadly have to wait a bit longer, with the DLC arriving August 28th on PS4 and Xbox One. If werewolves aren't your favorite, you'll get to delve into Argonian culture with the Murkmire DLC this fall as well.
Although there weren't any specific details yet, we also discovered new in-game events are slated to arrive later this year, with greater rewards if more players take part at the same time.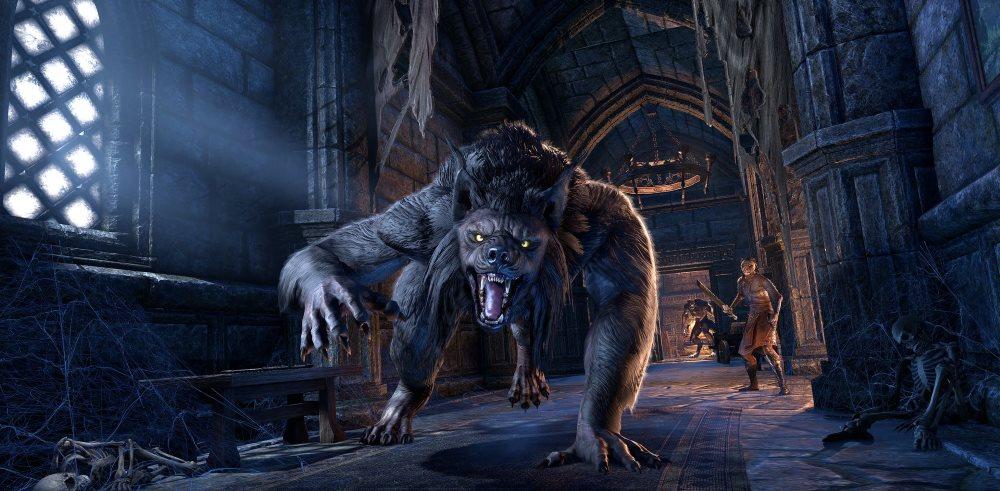 QuakeCon Rage 2
If you want open world mayhem with loads of weapons, then the Rage 2 trailer will have gotten your blood pumping!
We discovered today there will be no in-world load screens and saw a sneak peak of the many factions to fight against, from the Shrouded to the Goon Squad.
Much of the trailer focused on vehicular combat in particular, with convoys of enemies clearly playing a large role. Fans of the first game will also be quite pleased to know the wingstick is returning, with a few upgrades. You can expect Rage 2 to land in the Spring of 2019.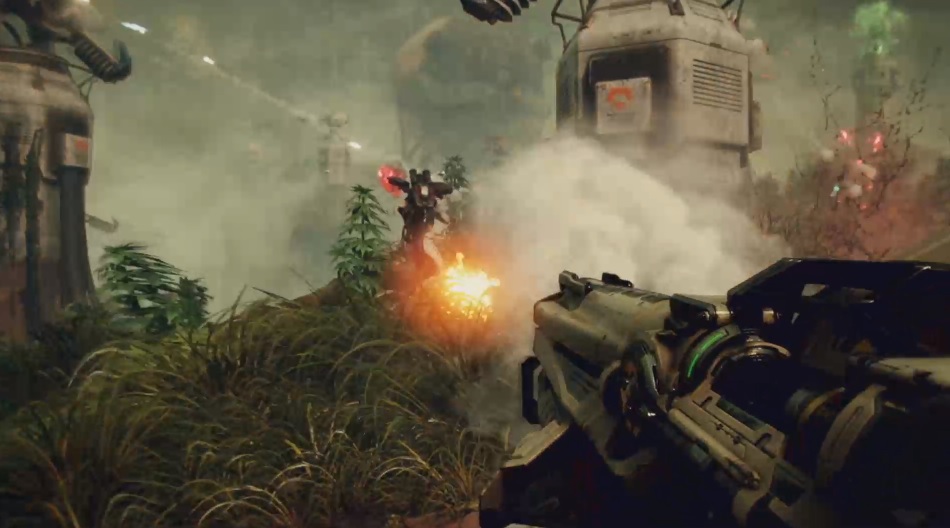 QuakeCon Doom Eternal
it was very clear this is what people were really at QuakeCon for, going nuts when that Doom logo appeared after a very tepid response to the ESO reveals.
We got that first Doom Eternal teaser at E3, but it's been radio silence since then. While it was a cool teaser to be sure, it didn't really show us anything about how the game will play.That issue has officially been rectified at QuakeCon today.
It's clear Hell has left Mars behind and made its way to a shattered earth. Destroyed skyscrapers and broken concrete make for some interesting level design that has a much different aesthetic than the previous Doom entry.
A new game needs new ways to kill, and we weren't disappointed there, with major upgrades and modifications to the Slayer along with a slew of new weapons.
If you missed some of the classic creatures, we got advance looks at concept art for monsters from the early games re-imagined in modern graphical style. Of course there are now even more ways to tear apart demons, with the Destructible Demons system letting you hack apart and blow off specific parts of each creature before they die.
The gameplay looks to still be as fast and frantic as ever, with loads of ways to execute zombies and demons. The biggest reveal wasn't on the weaponry or creature models though, but on how Doom is changing to be a larger universe where players can now invade each other's playthroughs.
Anyone will now be able to take control of a demon and invade another player's campaign. You could even team up for a Slayer hunting party of demons chasing down a poor Doom Marine.
What do you think of the changes to the Doom universe, and are you looking forward to playing Doom Eternal?
Sound off in the comments below, and be sure to come back tomorrow for the roundup of Saturday's festivities, where we can expect to see a whole lot more on Fallout 76!
About the author