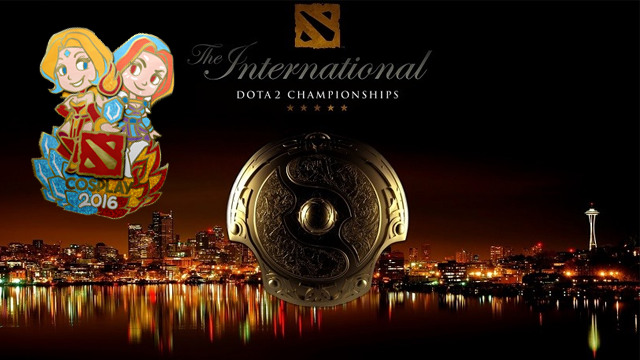 Defense of the Ancients 2, known as Dota 2, is one of the largest MOBAs. With a large competitive scene and well established esports teams, Dota 2 remains a prominent force in the gaming world.
To celebrate their thriving competition, every year The International occurs, where the best teams gather to prove who really is the best. While cosplayers have attended the event in costume in the past, this year was the first that a costume contest complete with amazing cash prizes was held. The following slides showcase some of the best cosplays seen at TI6.
---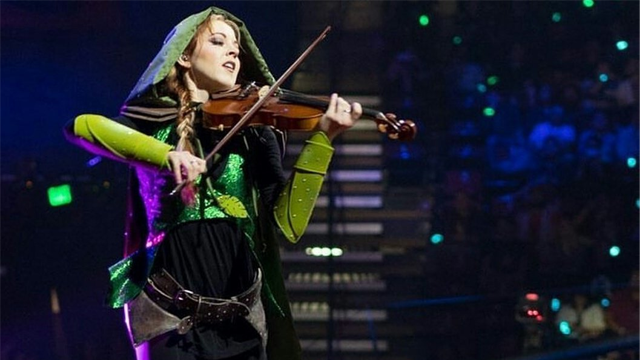 While not technically a cosplayer, Lindsey Stirling wowed at the opening ceremony for the Dota 2 The International 6. Wearing a fantastic Windranger costume while playing her violin out for thousands of fans, this was one amazing way to kick off an event.
---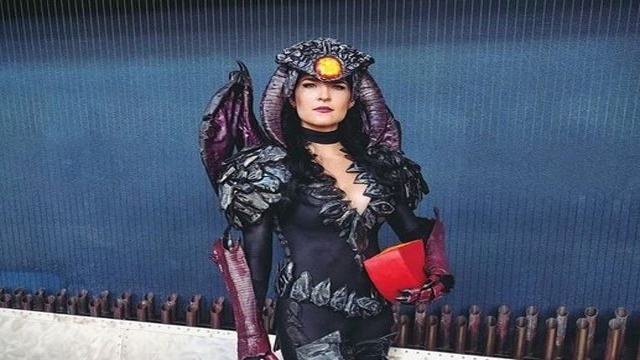 Kitty Plays attracted a lot of attention at TI6 with her extremely detailed Roshan costume. She even walked around with a gigantic slice of cheese! Fantastic craftsmanship landed her 3rd place in the costume contest.
---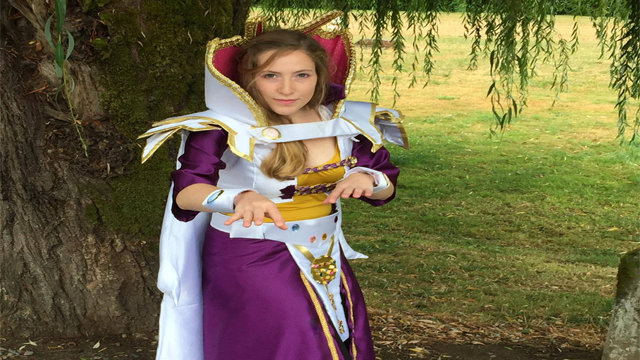 Taking a design crafted by a friend, jumpmanclassic gender-bent the Invoker in this amazingly creative cosplay. Glowing jewels on her arm cuffs and boots help bring to life the magical feeling in her cosplay, as well as the details packed in.
---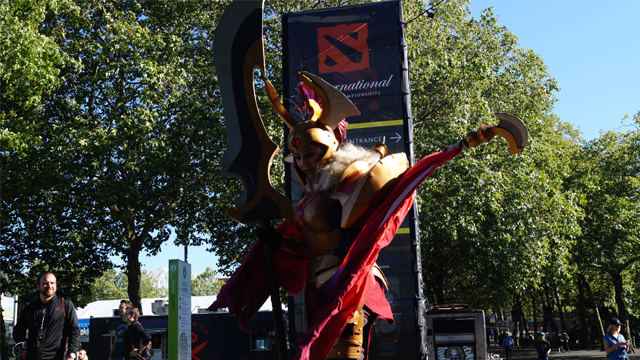 Legion Commander by Lilisliph
Lilisliph won 1st place at the costume contest with her Legion Commander costume. Precise crafting, exquisite details, and a honking sword helped her knock out all competitors. Need I say more?
---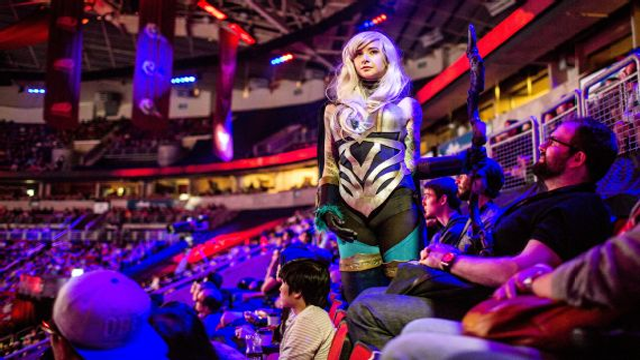 Thea Steele is as beautiful as the icy Drow Ranger herself. Wielding a bow and icy arrows, Thea's costume is enhanced by her Precision Aura, every detail meticulously added. Standing apart from the crowd, she waits for the next wrong doer to cross her path.
---
One of the less frequently seen cosplays at TI6, this Raijin was just electrifying. Taking a quick food break before his next battle, or photo op, he seems caught a bit off guard. You can tell, however, the effort that Immortallolzzz put into the costume.
---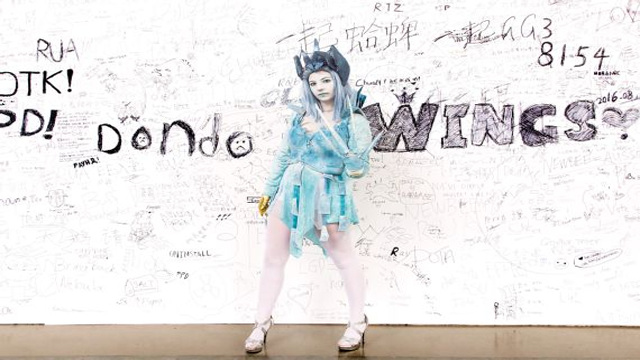 Ancient Apparition by Reinessa
Reinessa, better known as one of the Dota 2 hosts and Dota 2 streamer on Twitch.tv, is also an amazing cosplayer. Strutting her stuff as an Ancient Apparition, she nails the otherworldly look perfectly. Having the autograph/message wall as her background enhances the effect as well.
---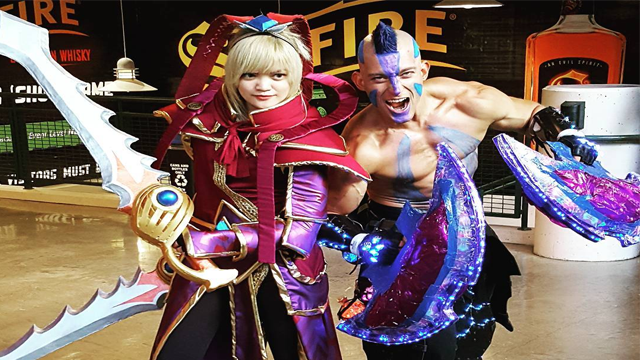 A fun showdown between Ember and an Antimage takes place at TI6. Both costumes are extraordinary. Embers blades look sharp and ready to draw blood, while the rest of the costume is on point. Antimage is a glowing nightmare, with LED lights on his arms, legs and in his blades. Such amazing dedication to the characters they have chosen to become.
---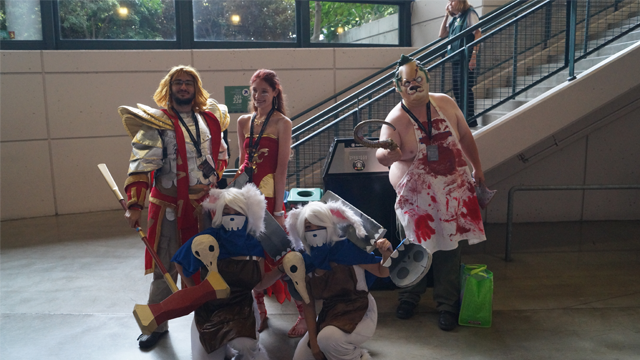 Small groups can be seen throughout an event such as TI6. Seeing people who cosplay a character you love or meeting others you've known online is one of the highlights of a convention or gaming event. Here a couple Meepos, Pudge, Lina, and Omniknight gather before battle.
---
At events like this, group photos are the norm. Featuring a variety of heroes, including Sniper, Crystal Maiden, Lina, Rajin, and more, this group really showcases the astounding talent seen at TI6.
Were you at TI6? Let us know what your favorite part of the event was in the comments below!