Star Wars 1313 the epic game in development by Lucasarts was recently canceled after the studio was shut down following Disney's acquisition of the Star Wars brand.
But all is not lost as some new concept art was recently leaked to IGN.
---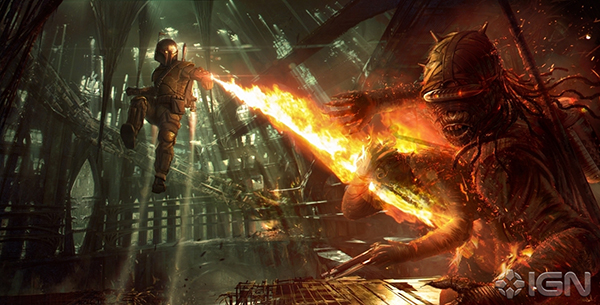 Here we see everyone's favourite bounty hunter, Boba Fett, roasting some baddies what appears to be the depths of Coruscant. But IGN's source did not confirm the location.
---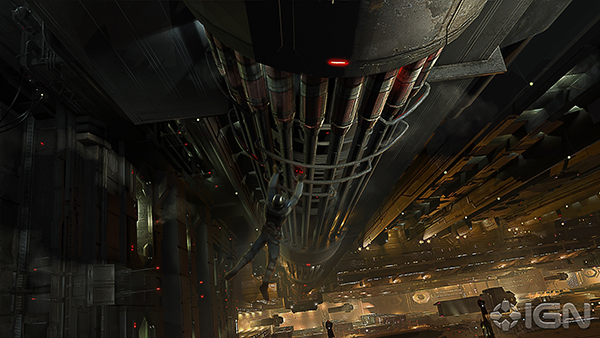 Also leaked to IGN was a 15 minute demo, where we see Fett climbing a massive set piece of pipes in action platforming similar to Uncharted. According to IGN's source, these scripted set pieces would have been common in the finished game.
---
Here's a shot of other bounty hunters fighting for the various syndicate families found on Coruscant Layer 1313.
---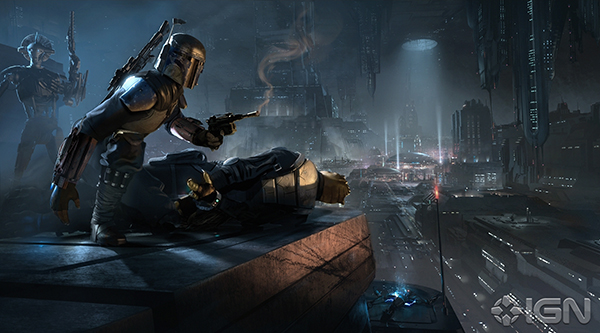 Boba Fett chasing a Trandoshan was the primary focus of the demo and here we have the end of the successful chase. During the chase Fett goes through many storefronts including a butcher shop with Tauntauns hanging from the ceiling. IGN's source says that the crime syndicates were using Tauntauns to smuggle spices and other merchandise, saying that this would have been a key plot point for 1313. Just look at that droid in the background...
---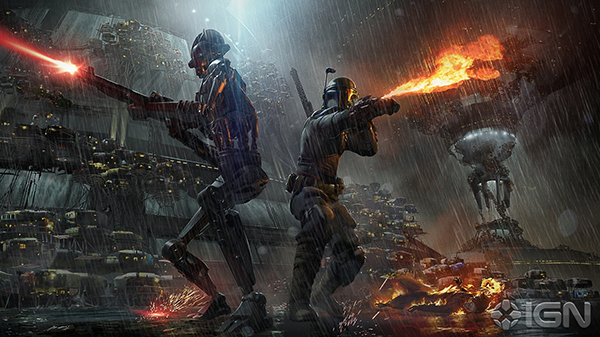 IGN's source said that the droid would eventually betray Fett but for the beginning of the game they are allies, fighting side by side. Here you can see Fett is still wearing his familiar armor but the source said that a player would start out with the basics and upgrade as the game progressed.
---
Star Wars 1313 was shaping up to be an epic game with beautiful and intriguing settings, it's such a pity Disney canned it.