In just a few days Square Enix will bless gamer's with their latest Final Fantasy installment, Final Fantasy XV. It is a game that we as gamers have been watching closely for the last several months — and it wasn't hard with all the visuals being released here and there.
With the teasers there were many things to pick up about the game, including how fashionable the characters are.
Fashion sense seems to be a regular theme in the Final Fantasy games but this is really the first time that the main leading characters are wearing practical outfits that you could actually copy without looking like you're cosplaying.
So, keep on reading to steal these looks.
Character: Noctis Lucis Caelum
Noctis or "Noct" is the lead character of the title. And while a lot of people have likened him to Cloud, he isn't as standoffish as he has come off in the trailers. In all honesty, he is just trying to be cool, but why try when your style obviously is? This is how you can grab Noct's effortless monotone look.
1.
2.
3.
4.
5.
Character: Ignis Scientia
Don't let Ignis' nerdy name keep you from thinking that he's not a guy who knows a thing about fashion. In fact, he's the most daring out of the crew and definitely not afraid to rock an actual print — leopard print at that.
1.
2.
3.
4.
Character: Prompto Argentum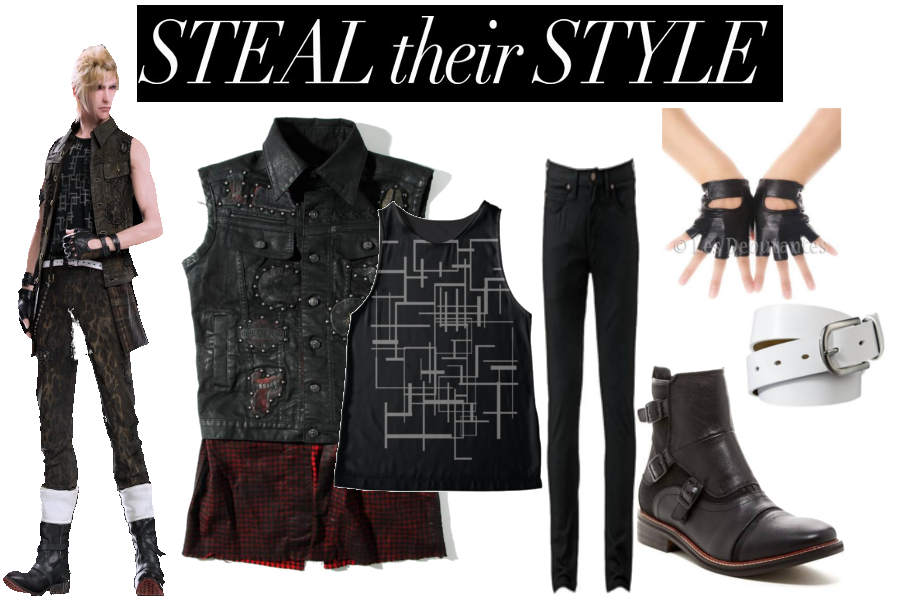 Prompto could very well be Cloud's little brother with his reminiscent blonde coif. But you best believe this renegade playboy is a character all on his own — and his sense of style compliments it. Get this complimentary style for yourself.
1.
2.
3
4.
5.
Character: Gladiolus Amicitia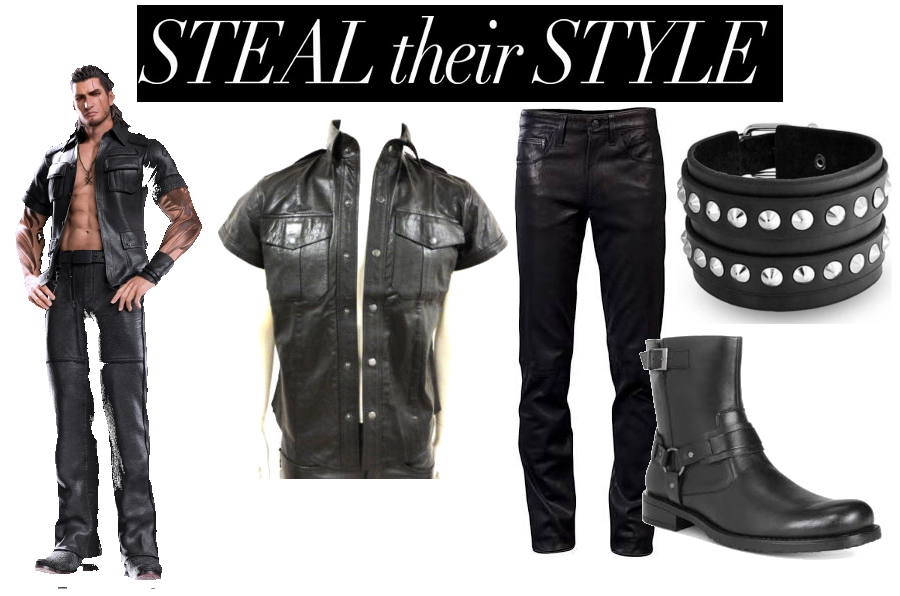 Gladio is a sworn protector of Noct, but he is also his best friend and big brother figure. So it only makes sense that their styles are similar.
1.
2.
3.
4.
What other Final Fantasy XV fashion do you want to copy? Let me know in the comments!
About the author