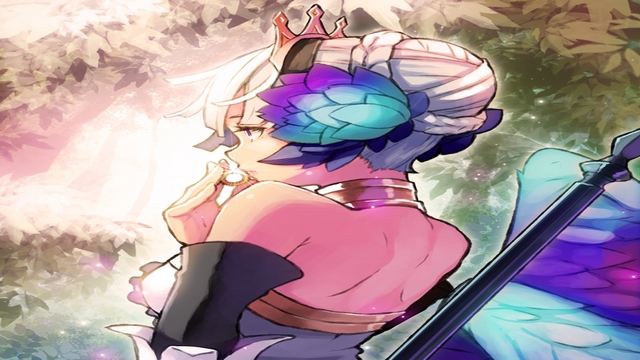 Odin Sphere: Leifthrasir released earlier this week for the PS4, PS3, and PS Vita. And as evidenced by the in-game sprites and character art, it's certainly a beautiful game. The art is designed by the game's artist and director, George Kamatani, whose work has gone on to inspire a lot of fan art.
Here's a list of our top 10 favorite renditions.
---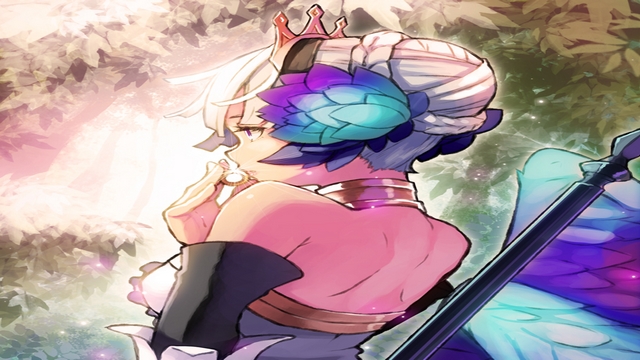 10. Gwendolyn alone
We begin our list with this piece dedicated to the Valkyrie, Gwendolyn, created by the artist Retsuna. Here we see our heroine basking in a moment of silence alone.
Is she reading to herself prior to smiting foes? Is she running away? Whatever it may be, the color palette presented here really accentuates her wings and demeanor.
---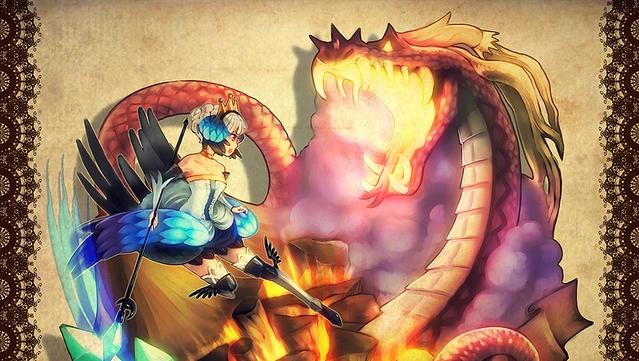 9. Gwendolyn in action
This next piece finds our mighty Valkyrie in a more action-focused scene. This scene, created by Nikkon, depicts her colorful face-off against a dragon. The art is a creative juxtaposition of the fight and to the older background.
This is a page from a storybook, which is fitting considering the game is a book being read by a child.
---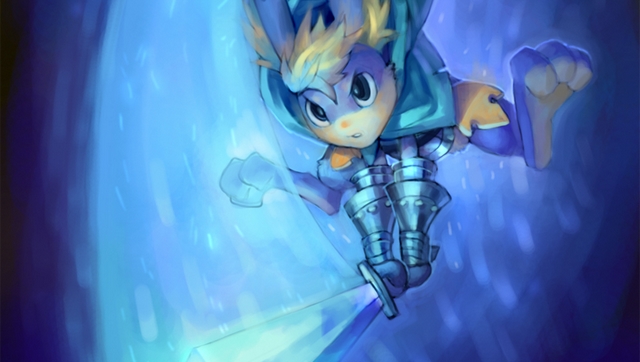 8. Cornelius' swordplay
The Pooka warrior strikes a powerful pose in this piece by Noxypia.
This is a favorite because of the skillful use of the blue to illuminate both the blade and the hero. The image also conveys his athleticism despite his small stature. Also, he looks rather menacing, even though he's unfortunately and ridiculously cute.
---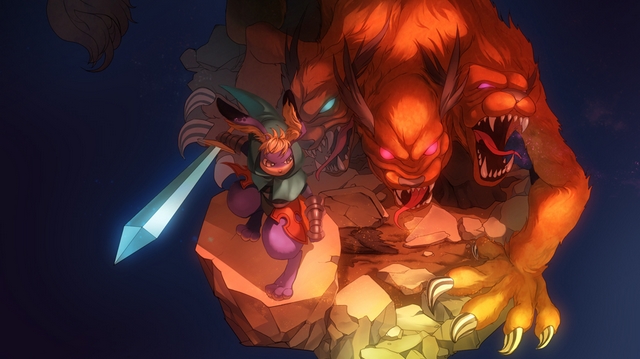 7. Cornelius stalks his prey
Here, Bun-o has created an image that invokes quite a few thoughts.
Is our hero scared? Is this Cerberus looking for a meal? How fast will Cornelius see the beast slain at his feet? The deft use of light reveals that he is the predator waiting for the beast to come within striking distance.
---
6. Mercedes in the rain
Fairy or not, Akr has given us a quiet moment we could all sympathize with.
With this wonderful piece of art, Mercedes is truly in her element. The colors appear water washed to capture the look of heavy rain. The fairy looks on wistfully, waiting out the bad weather in her forest.
---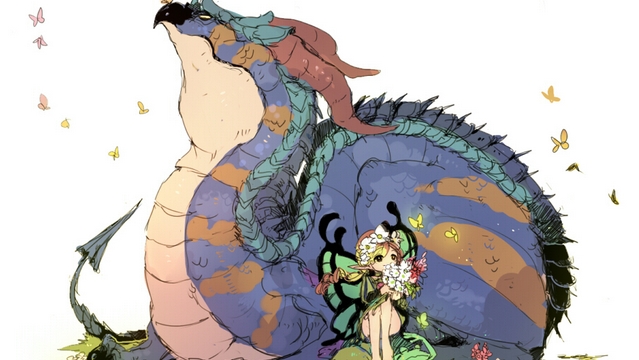 5. Mercedes and friends
This whimsical image was brought to you by artist, NYO.
Here, we see Mercedes enjoying time with her friends — a frog and a dragon. After all, why wouldn't they be friends with a fairy? The pastel colors and the simple designs make her appear more childlike and innocent.
---
4. Oswald and the feather
In this artwork by Oboro Keisuke, we see the dark knight in a rare moment of deep thought. With the image being purposely black and white, what is the significance of the blue feather? Does this calm his heart? Is he longing for something lost?
The use of color, or lack thereof, makes this an interesting piece.
---
3. Velvet will entrap you
This image is a favorite because of the colors that compliment the mysterious Velvet. The shades of red conveys danger and her trying to entrance you. Will she impale you? Will she capture you? Who knows, but artist yugume has created this deadly dance you'd want to see.
---
2. Alice and Socrates enjoy story time
Here, Kaworu give us a lovely painting of a girl and her cat.
In soft colors, portraying a peaceful mood, they enjoy a story together. The positioning of her cat adds to the curiosity displayed by Alice herself. Whose story is she reading? Does she like the story?
---
1. Gather around for story time
In this colorful scene from Oboro Keiskue, everyone is enjoying their time with a good book. Alice is the center of the piece where everyone looks on with full attention. The bright colors and the illumination of the pages draw upon the fact that Alice is in control.
In the end, we really enjoy the fan art inspired by Odin Sphere and it's various characters. Do you agree with the list? Do you have better examples of fan art?
Let us know in the comments below!