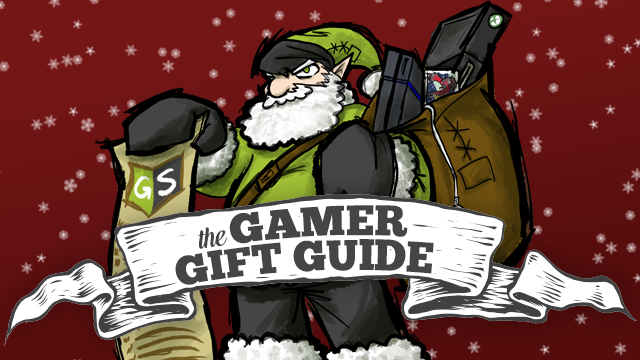 What do the holidays bring besides merry cheer, celebration and joy? Delicious, scrumptious, and delectable foods, drinks and treats, that's what!

Nom, nom, nom.

But then after the holidays ... you step on the scale and gasp ..."oh. my. gaaa!" We've all been there, so this year why not plan ahead? Get your over-indulgence on (in moderation) over the next couple weeks, but check out these games, apps, and gear to get you movin' and ready for next year's swimsuit season!
---
The Wii Fit U
Sure many hardcore gamers will look at this and scoff, but this system really does make exercise "fun". With things like Zumba, Yoga, and Just Dance to name a few, you'll never have to leave your living room to get your fitness on. I like to equate the Wii Fit U to owning a moped: it's practical, efficient, and amazing to ride, but only cool until your friends see you on it. So, if you don't have one, go grab a Wii, your balance board, and get your downward dog on ... just don't tell anyone ... and hide it when your friends come over.
Buy Wii Fit U with Balance Board and Fitness Meter on Amazon
---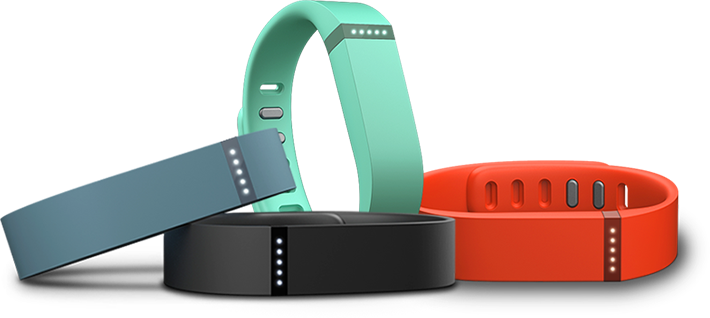 FitBit
Even with its funny name and interesting design, FitBit is gaining some pretty serious popularity. FitBit is like a standard watch on steroids, minus the unsightly bulge and bad temper. Per their website: "it's a wearable device that measures real-time data like steps taken, distance traveled, calories burned, stairs climbed and active minutes throughout the day. At night you can, track your sleep and wake up silently with a vibrating alarm." While it does have a steep price point around $100, its an incredibly powerful device and for anyone who is a data dork it will provide hours of "fun" personal analysis!
---
Withings Wireless Scale
Withings is a wifi body scale. At first glance that sounds pretty lame, but digging a bit deeper, you'll find that Withings is way more than that. Its claim is a "Smart Body Analyzer" that measures weight body composition, heart rate and air quality (yes, air quality - don't ask me how). From there you can sync it with your smartphone to set fitness/health goals, etc. If that's not exciting enough for you, their promo video is a bunch of naked people (therefore slighty NSFW) on a giant white sheet. While it didn't make me want to buy their product, it was mildly entertaining....don't judge me.
---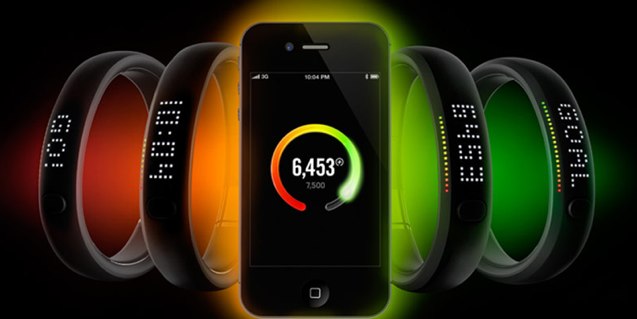 Nike+ FuelBand
Another entry into the "gadget group", the Nike+ FuelBand is another wearable device that "will get you moving throughout the day." Similar to the FitBit, it will track your progress towards your preset goals of steps, calories, etc. and provide you with real time feedback by lighting up from red to green throughout the day. Hit green and you've achieved your goal. While you are competing against yourself, it's still pretty cool to see progress along the way. Priced above the FitBit, and having less features, its a tough sell, but worth checking out.
---
Health Month
As their website states, Health Month "is a game to help improve your diet, fitness, mental health, relationship health, and financial health – while enjoying it!" While the UI could absolutely use some updating, it still looks pretty fun. The games are month long and you play against others who have similar goals. Choose your own goals at the onset of each month from categories like Popular (limit alcohol, caffeine, more greens, etc.), Diet, Exercise, Mental, Misc and even Custom to create your own personalized plan. Take a look and see if you can't kick January off right!
---
Zombies, Run!
For anyone who has seen the movie Zombieland you may remember there were a few rules Columbus (the lead character played by Jesse Eisenberg) forced himself to follow. The first and most important rule: CARDIO! Enter one of the most fun fitness apps around - Zombies, Run! 2. This app is an ever evolving game with more than 750k players world wide. Launch the app, listen to the latest developments via "radio messages" and then start your mission. As you run you will gain achievements and receive feedback on your progress. Fear is a huge motivator for many ... having a voice in your ear telling you zombies are chasing you is good motivation to run fast.
---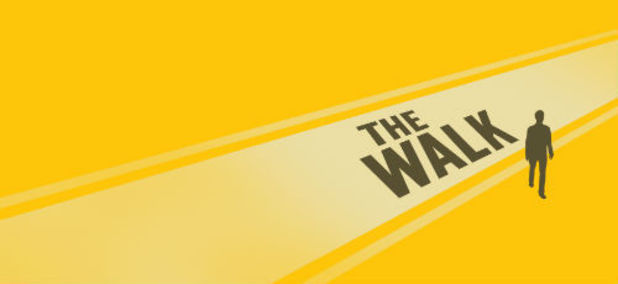 The Walk - Fitness Game Tracker
The Walk is an app developed by the UK's Department of Health and made, interestingly enough, by Six to Start, the same company who made Zombies, Run! The Walk is a fitness game that gives the player walking missions, tracks their progress and provides updates throughout the journey. Launch the app, hear the latest developments, learn your mission and get walking. Quoted as "more than just a great pedometer/step counter — it's a way to turn walking into a journey, a challenge, and a rip-roaring adventure."
---

Geocaching
Maybe apps aren't really your thing. Maybe you just want to get outside. Well, then you my friend should check out Geocaching. What's geocaching you ask? Well, it's a real world adventure quest/treasure hunt right in your town. Download the app (available for Android and iOS - sorry it ain't free), sync your location, and see where the treasures are located near you. There are currently more than 2 million geocaches hidden around the world, so there's a darn good chance your city has some worth trying to find. For more information and to get started check out this Geocaching 101 video.
Buy the Geocaching app for iOS
Buy the Geocaching app for Android
---
Johann Sebastian Joust
Another "get me outside" game, Johann Sebastian Joust is a no graphics, digitally-enabled game for 2-7 players. Played with motion controllers, the goal is to be the last player standing. Music selections from J.S. Bach's Brandenburg Concertos plays at different speeds. The slower the speed, the more sensitive the controller - faster the tempo, less sensitive, giving you the opportunity to dash at your opponents and jostle their controller, breaking the threshold and causing them to be out. For more information and to see some examples of game play go here.
---
Fitocracy
Launched in August 2010, Fitocracy posed the question: what if fitness could be turned into a game? Touting the ability to meet friends, see others' workouts, watch what other people are doing and ask them questions, Fitocracy takes standard gym interactions online and to your mobile device. Check it out today and see how it can help you "level up".
Sign up on Fitocracy.com
Download Fitocracy for iOS
Download Fitocracy for Android
---
SuperBetter
Similar to some of the other apps, SuperBetter is a mobile app that tracks progress toward certain goals. Where it separates itself from the rest is that it's not just a fitness app. It's much, much more than that. Designed to make you stronger mentally, physically, emotionally and socially. It's founded on having one goal: making you better ... or super better. Designed by a former game developer, SuperBetter is an app that challenges the user with quests. Link yourself with allies, complete quests, gain expereince, experience epic wins and get ... SuperBetter. Available on iOS, this one ain't free either. Sorry. But it is worth checking out.
---
Blue Goji
The last of our Games/Things to Get Ya Movin' is the Blue Goji - created by the founders of the insanely popular Guitar Hero, Blue Goji takes your tablet, 2 wireless controllers, attaches them to cardio equipment and turns your exercise into a game. Its pretty amazing to watch and looks like it would really take your mind off the exercise. Get on the elliptical, treadmill or stationary bike, set your tablet on the machine's display, hook up the controllers and get moving. Play a kick ass racing game, go snowboarding, bowling, boxing, or any number of really amazing games. For only $99, this is by far the best mobile gaming system for gym goers.