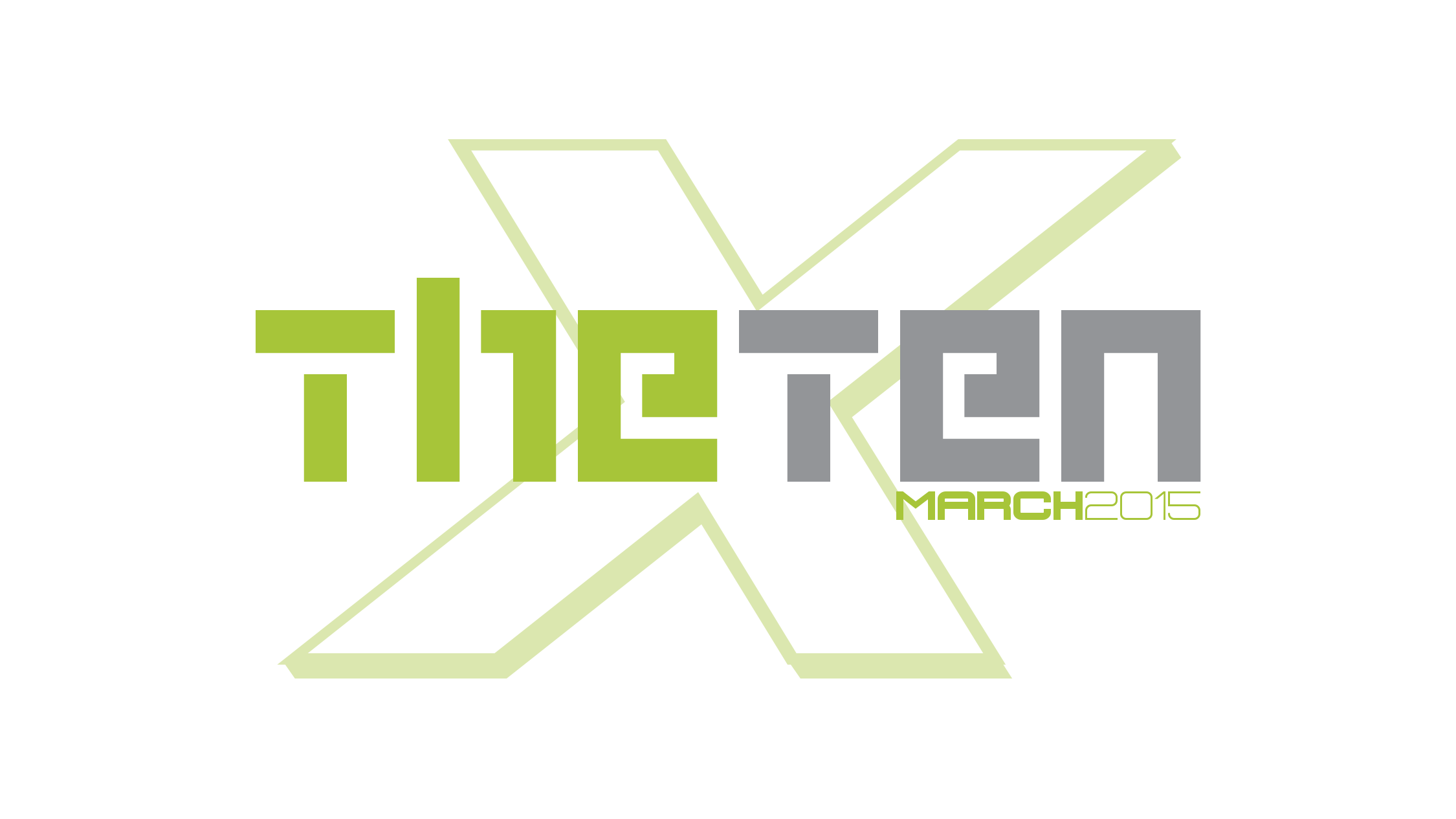 Welcome to The Ten.
On the first of each month, Nick Boisson shares ten games or pieces of game-related entertainment worth looking out for that month.
The premise of The Ten is to filter out the choice pieces of entertainment and media that gamers will want to check out in each upcoming month. Not just video games, but tabletop games, toys, movies, comics, and all manner of gaming goodness.
And while Grand Theft Auto V for PC was delayed (again!) until April, March 2015 has some great stuff for everyone to check out!
So, here we go...
---------------------START OF TRANSMISSION---------------------
---
Helldivers (March 3 for PS4, PS3, PS Vita)
From the team that brought you Magicka, Gauntlet, and The Showdown Effect, Helldivers is a top-down four-player co-op shooter set in a satirical dystopian future. Along with three others, you play a soldier hell-bent on ensuring that Super Earth is protected by all the extraterrestrial trash out there in the galaxy.
Like Magicka before it, Helldivers has friendly fire, so be sure to watch out for your fellow brothers in arms. It is also features cross-buy, cross-play, and cross-save. So no matter which PlayStation you're playing on, the content carries over to your other systems.
I'm hoping Helldivers is this year's Broforce: just a fun, over-the-top shooter that you drop hours into before realizing you were supposed to pick that friend up at the airport an hour ago... hypothetically.
---
Mario vs. Donkey Kong: Tipping Stars (March 5 for Nintendo Wii U and 3DS)
Developer/Publisher: Nintendo
The Mario vs. Donkey Kong series has always been a great series for the DS systems. But during E3 last year, Nintendo announced a new game based on their new Nintendo Web Framework for Wii U. Then, January's Nintendo Direct, they announced not only a 3DS version but that if you buy Mario vs. Donkey Kong: Tipping Stars on either platform, you will receive it again on the other. This cross-buy and cross-save play great for those with both a Wii U and 3DS/2DS system. With the mistakes that Nintendo has made, giving their fans more bang for their buck is always a good move.
But forget that for a second and just look at the game. Nintendo's Web Framework engine looks great and is giving the Mario vs. Donkey Kong series a new look along with a slew of new puzzles and a whole new way to build them. The great thing about the series has always been its ability to keep the game going with user-generated content and giving the users a way to help the best level-builders will ensure this game goes strong for quite some time following its release.
---
Cities: Skylines (March 10 for PC, Mac, Linux)
From the developers that brought us the Cities In Motion series comes the answer to all the issues found in SimCity with Cities: Skylines. While the Motion games focused on citywide transportation, Skylines takes on all aspects of building and managing a city. Unlike Maxis' SimCity, which gives you a maximum city size of 2 square kilometers, Skylines starts you with a city square of 2x2 km, or 4 sq. km. Then, as you progress in the game, you can get up to a total of nine city squares. This means you can have a maximum city size of 36 sq. km. Not to mention that your city does not need to be a square. As you get more city squares, you can place them however you'd like, just as long as they are all connected.
Cities: Skylines is also allowing the modding community access to the game. This way, the world of Skylines will always be changing thanks to an active modding.
As a fan of the old SimCity games, Cities: Skylines greatly appeals to me. One of my biggest issues with SimCity was that you were never able to really build a city. With 1x1 km space, you're really building more of a town. With Skylines, you'll be able to build one hell of a metropolis. And for those of you with power issues, you can then watch it burn to the ground, you diabolical madman, you.
---
Hotline Miami 2: Wrong Number (March 10: PC, Mac, Linux, PlayStation 3, PlayStation 4, PS Vita)
Developer: Dennaton Games | Publisher: Devolver Digital
"Jacket" is back and he's brought along some friends!
2012 saw the release of a uniquely strange and violent indie game. It had a nameless, unreliable anti-hero as a protagonist, odd phone calls, animal masks with special powers, and more spilled blood in any level than any season of Game of Thrones. Yes, Hotline Miami was a game with a punishingly steep learning curve that you couldn't help but play more of.
Now, "Jacket" returns this month with twelve more playable characters, a different set of special abilities with each character, a level editor, an all-new Extreme mode, and more masks than you'll know what to do with.
So put on your letterman jacket, grab your go-to weapon, and don your favorite animal mask because we have to paint 1980s Miami a whole different shade of neon!
---
Code Name S.T.E.A.M. (March 13 for Nintendo 3DS)
Remember when you were a kid and read about the 16th President of the United States and his steampunk hero team that included Henry Fleming from The Red Badge of Courage, the Cowardly Lion from The Wizard of Oz, Tiger Lily from Peter Pan, and Tom Sawyer battling aliens in 19th century London? Man, I loved history class!
From the team that brought us Fire Emblem and Advanced Wars, Code Name: S.T.E.A.M. is a turn-based strategy, steampunk-fantasy game where you control a team of characters from 19th century fiction -- as well as the Great Emancipator and known vampire hunter, Abraham Lincoln -- to battle an oncoming alien horde with steam-powered weapons.
I always judge 3DS games by two factors: if it looks like it would be good to play while traveling (like on a bus or train) and if it looks like a game that would not be better suited to another platform. Code Name: S.T.E.A.M. seems to have both those points covered and it also just seems like a silly, fun experience. It is games like these that make Nintendo worthwhile.
---
Battlefield Hardline (March 17 for Xbox One, PlayStation 4, PC, Xbox 360, PlayStation 3)
A new Battlefield game from the makers of the Dead Space franchise? We're not going to be clipping limbs off of Middle-Easterners, are we? Oh...it's a police-procedural set in Los Angeles, you say? But...haven't the cops gotten a lot of bad PR in the past year? Isn't taking Battlefield domestic is an odd choice?
With all of the police brutality stories that have been pouring out of the news in the past year, one can't help but feel as if EA could have shelved this one until (hopefully) things calm down. But Visceral stands by their first foray into the world of Battlefield saying that it is a game of "cops and robbers" and "not cops and protesters".
I honestly stopped playing the Call of Duty, Medal of Honor, and Battlefield franchises a while ago after feeling simply exhausted with the "modern warfare" gimmick. Battlefield Hardline does offer something different and if I treat it like playing through a very special episode of Law & Order, it very well could offer new breath to a franchise that is always playing second fiddle to Call of Duty. Though, I feel that having a trailer which says things like, "In the next generation of Battlefield, take the fight to the streets," may not be the best way to market it. But hey, it had 6 million players in its open beta. I don't think their marketing is failing them so far.
---
Bloodborne (March 24 for PlayStation 4)
Start buying those MadCatz controllers because From Software is coming out with a new game and you do not want to smash that DualShock 4 into a million pieces during your game rage.
Described as "Dark Souls with shotguns," Bloodborne is similar to From Software's Souls series except plays a bit quicker and has the player play more on the offensive rather than defense. While your left hand holds a shield in the Souls series, you wield a shotgun in Bloodborne and your health regenerates as you strike your attacker. Maybe this will be the From Software game that doesn't frighten the gamers unable to deal with Dark Souls' difficulty. Or maybe it will be just as difficult in a whole new fashion. Either way, it looks pretty spooky and fun.
---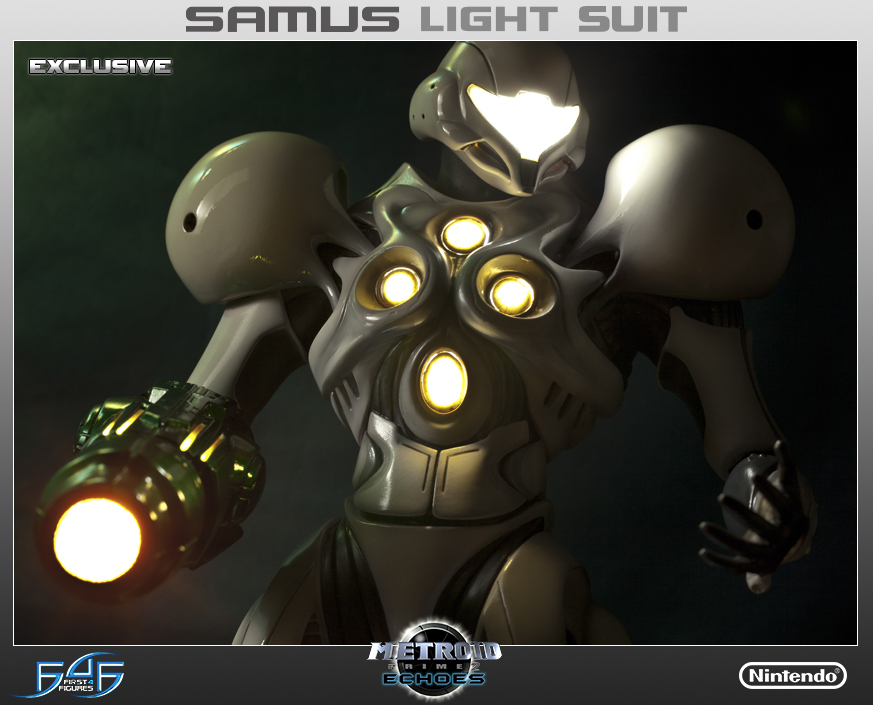 Metroid Prime 2: Echoes Samus Light Suit 1:4 Scale Statue
First 4 Figures puts out a lot of great statues and figures but the Metroid Prime fan in me lost it for this Samus Light Suit statue from Metroid Prime 2: Echoes.
With Nintendo's recent re-release of the Metroid Prime trilogy on the Wii U eShop, this figure is bound to turn some heads for those with the means to pick one up. And at $364.99, you really do need an awful lot of means to pick one up...
---
Pillars of Eternity (March 26 for PC, Mac, Linux)
Funded from a very successful Kickstarter campaign, Obsidian Entertainment went the way of Double Fine and built a game in a genre that has not really seen the light of day in about a decade: an isometric, party-based computer RPG in the vein of games like Baldur's Gate and Icewind Dale.

Chris Avellone wants Pillars of Eternity to bring back the RPG mechanics that have been lost in their transition to consoles. Fans of old cRPGs are going to eat this one up!
---
Axiom Verge (March 31 on PlayStation 4 and PS Vita)
What better way to close out a month than with a Metroidvania game? ...Yeah, didn't think you had one.
Axiom Verge is a 16-bit sci-fi swan song to the Metroid, Bionic Commando, and Contra era developed by a team of one: Tom Happ. As a huge fan of the classic Metroid games, I'm just upset that I have to wait until this month ends to get this one. And, if you don't have a PlayStation 4 or Vita, it will be released later to PC whenever Tom Happ finishes that build. And so, the wait continues...
---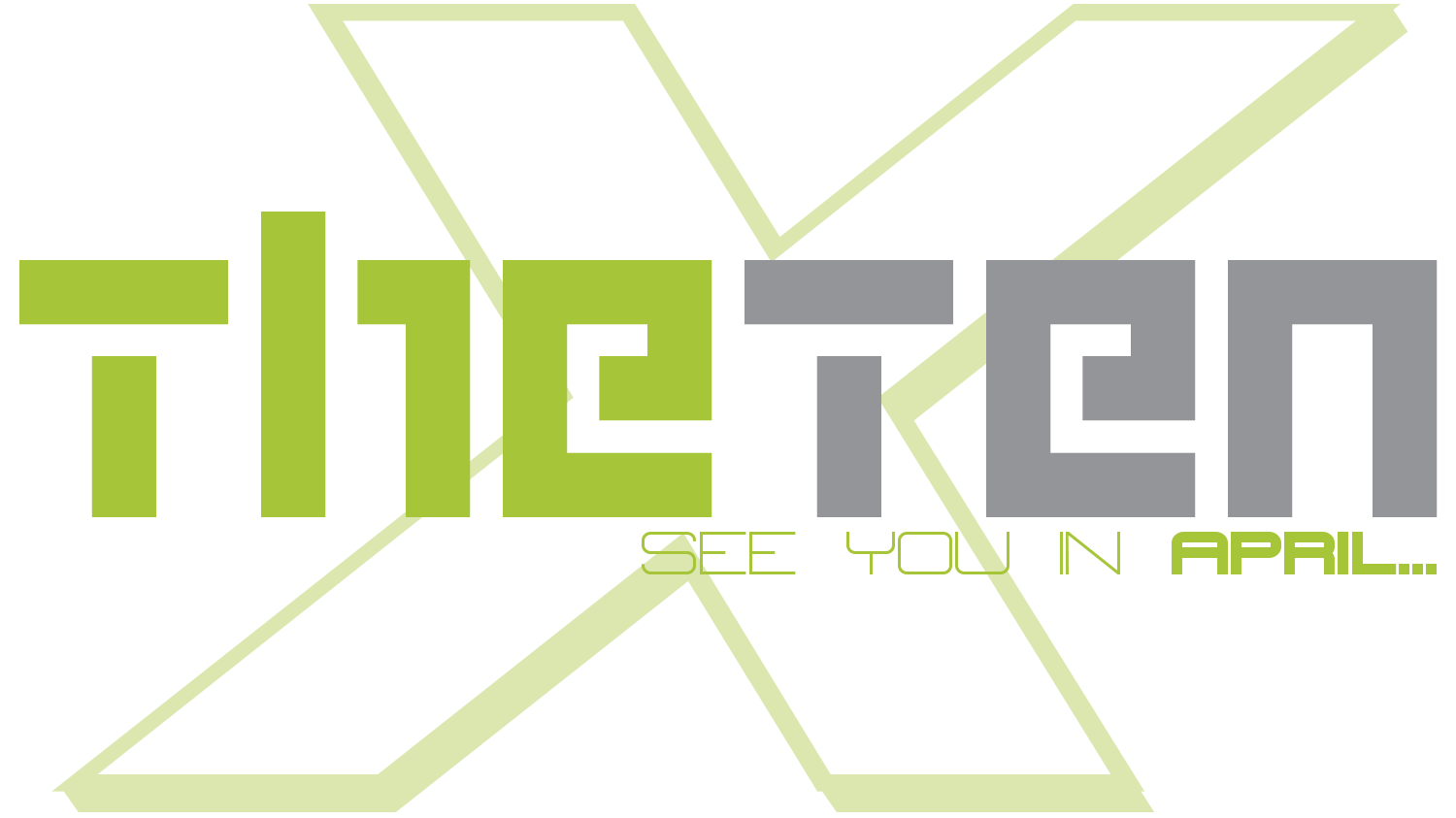 Honorable Mentions
That's all from the March 2015 edition of The Ten. While March had a number of great releases, April is looking to be a big one, as well. I mean, there will be games like------&%(*@#_&%
---------------------END OF TRANSMISSION---------------------