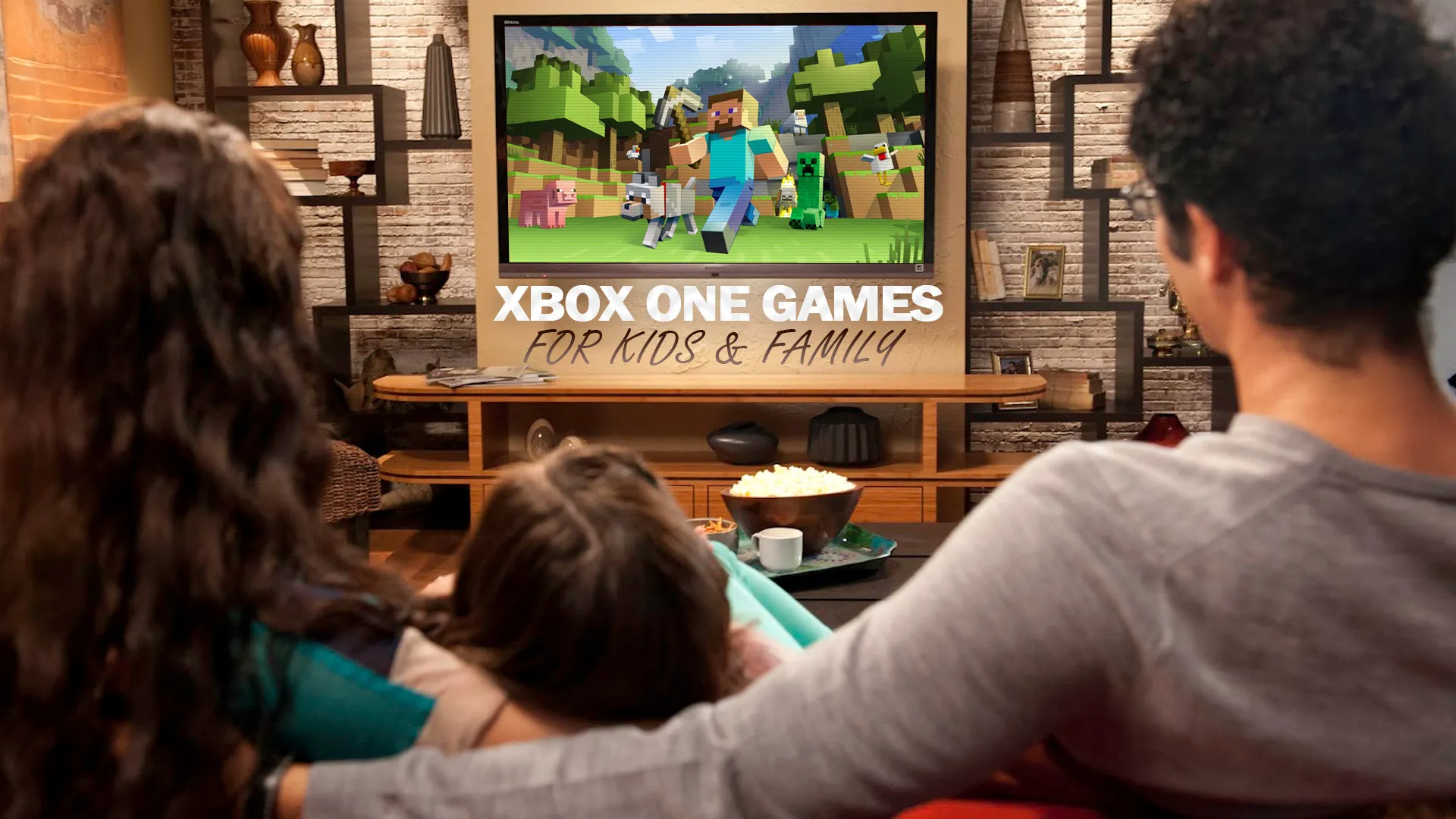 What a year!
There have been tons of games that hit real and virtual store shelves all throughout 2017, and the time for a yearly roundup is nigh. With so many titles bridging that gap between "made for kids" and "games that adults still want to play if they've got kids around," it's been a great year for family-friendly titles.
Admittedly, many of the biggest kid-friendly titles have graced the Nintendo Switch, Wii U, and PlayStation 4 platforms as exclusives, but there have still been a fair number of games that make an Xbox One plenty worthwhile this year.
Let's have a look at some of them!
(Note: This article specifically focuses on games that were released this year, so a number of great games that would probably make top gifting lists such as Plants vs. Zombies: Garden Warfare and Minecraft: Story Mode just don't feature.)
Header image courtesy of Xbox One UK
---
Sonic Mania
Released: August 15, 2017
I'll be the first to admit that I live my life with one foot permanently stuck on the nostalgia train. Almost any new game featuring this spiky blue hedgehog is bound to bring me back to my early days sneaking a few hours on my cousin's Genesis. But I'll also be the first to admit that many of the newer iterations of Sonic the Hedgehog, particularly attempts at 3D Sonic, just aren't memorable in quite the same way.
Sonic Mania is a nostalgic trip back to the side-scrolling Genesis years. Is it a cash grab and blatant nostalgia pandering? Eh, probably. It's certainly not perfect, but it is handily one of the best updated iterations of a 90s game that we've seen to date.
Besides, you have excellent on-the-surface gameplay, just enough of a balance between challenge and frustration, plus a golden opportunity ahead of the upcoming Ready Player One movie release to give your kids a glimpse at how fun an "old" game can be.
---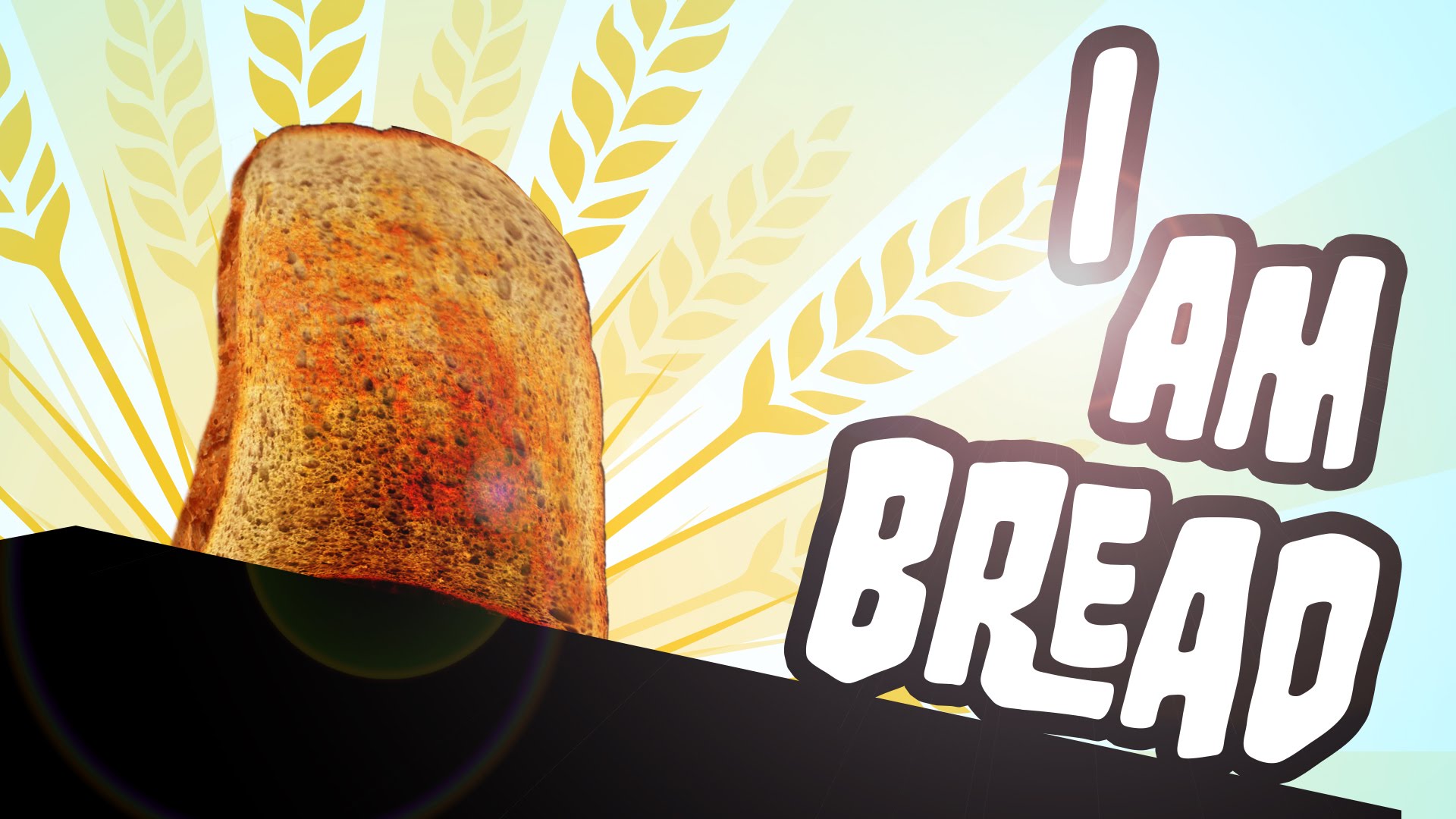 I Am Bread
Released: Jan 20, 2017

Your mission ... to become toast! Ridiculous, over-the-top simulation games with a rather cavalier attitude towards the laws of physics might be a little played out by now, but the holidays are coming on fast, and there's something to be said for a game that does best with an audience and active commentary.
It might be cheating a little to include I Am Bread on the list since it initially appeared on PC and other consoles way back in 2015 and only made the jump to Xbox One early this year. Certainly it hasn't garnished rave reviews in its time on PC, but this charming little slice of silliness was never intended to match up against triple-A titles.
What it does have going for it is a history of gut-bustingly funny Let's Plays (see Markiplier's attempts to play it for further proof), and if you've got the right crowd around you, it's bound to keep you guys talking and shouting out suggestions.
---
LEGO Worlds
Released March 7, 2017
Following in the footsteps of the Minecraft global phenomenon, LEGO Worlds dumps its usual legacy of traditional story-driven premises so that players can do with bricks what LEGO players do best -- build whatever they want!
This one's a bit interesting because it attempts to blend the fun of adventuring through a million different procedurally generated 3D worlds in a spaceship with the fun of being the omnipotent overlord of creation. Admittedly, a somewhat clunky interface gets in the way of a purely fun and frustration-free play experience, but it is a fantastic way to challenge a kid's creativity.
Whether you approach a problem by puzzling through the available quest or simply by deleting the walls that stand between you and the objective, the possibilities are actually limitless.
---
Ultimate Marvel vs. Capcom 3
Released March 7, 2017
Here's another one that feels like it's just barely squeaking into the list on a technicality -- but I have a soft spot in my soul for crossovers of almost any sort, and the Marvel vs. Capcom series has managed to evolve somewhat since my first taste of it on the Dreamcast.
Ultimate Marvel vs. Capcom 3 in particular has been lauded for improving on gameplay issues present in Marvel vs. Capcom 3: Fate of Two Worlds and for a better online experience in general. Every holiday season needs at least one game that can be played with a friend -- and what better way than to see how you fare pitting cat girl Felicia against web-slinging Spider-Man?
Bright, flashy, and pretty fun to watch even if you're not the one with your hands on the controller, this is a great way to get into a more visually appealing fighting game without the extra violence and gore factor of, say, Mortal Kombat.
---
LEGO Marvel Super Heroes 2
Released November 14, 2017
Hot off the press and following in the footsteps of critically acclaimed LEGO Marvel Super Heroes, this game is bursting at the seams with over 200 different comic book characters in the base game alone, with even more promised in upcoming character packs.
LEGO Marvel Super Heroes 2 answers the eternal question, What's a little time travel between friends? ... and then proceeds to answer a few more. What happens when Spider-Man meets Spider-Gwen? What happens when he runs smack into Spider-Man 2099? Why doesn't Tony Stark like Asgardian vol-au-vents?
Charming, cute, occasionally frustrating, and challenging to 100% complete, this game is a must for the kid who needs to stay occupied this holiday season.
---
The Disney Afternoon Collection
Released April 18, 2017
With this release you technically six games for the price of one!
If we're being completely honest with ourselves, it's the adults and not the kids who are are boosting the customer ratings for The Disney Afternoon Collection sky-high. Many of these were originally released on the NES and have long since passed into the realm of classic gaming.
One more grasp at the nostalgia train, these games have been updated a little to adapt to the change in controllers but don't do much else -- essentially giving you a polished and functional emulator without the frustration of setting it up. It definitely beats rummaging the NES out of the closet and hunting up old connector cables just to bring a more 80s/90s arcade feel back into the living room this season.
Besides, if your kids are cartoon buffs, this collection can't be missed.
---
JUST DANCE 2018
Released October 24, 2017
Be you man, woman, child, or dancing panda, this is the get-up-and-dance game for you -- no questions asked.
Following in the grand tradition of highly rated rhythm music games, Just Dance 2018 brings you a mind-blowing selection of American Top 40 chart toppers and mixes them in with the super-fun choice of bopping out to K-Pop. Just to make partying even easier, new to 2018, there's an entire section dedicated entirely to kids with a selection of songs both new and old.
This game is a must if you like loud music, foolish dance moves, and posting videos of your kids grooving to 24K Magic by Bruno Mars on Snapchat.
---
That's it!
I'll admit, it was some tricky hunting because many of the really good family-friendly games available on Xbox One (or at least the ones that I knew!) just weren't ones that came out this year.
What other titles do you think should have made the list, and is it a travesty that I couldn't think of them first? Let me know!