We know Naughty Dog is prepping Uncharted 4 for the PlayStation 4. We've already seen the teaser video (which, sadly, didn't show much), and many expect Sony to unveil this bad boy very soon.
However, after The Last Of Us raked in all sorts of end-of-year awards, are gamers more interested in a new post-apocalyptic adventure? Even though the first title arrived in 2013, does it still feel fresher than Uncharted, which has received four installments already, including Golden Abyss for the Vita?
Naughty Dog is a studio that continues to push the envelope, both in terms of technical achievement and refined gameplay systems. TLoU felt like a surprisingly innovative blend of survival/horror and third-person action, while Uncharted, as amazing as it is, basically sticks to the tried-and-true third-person format.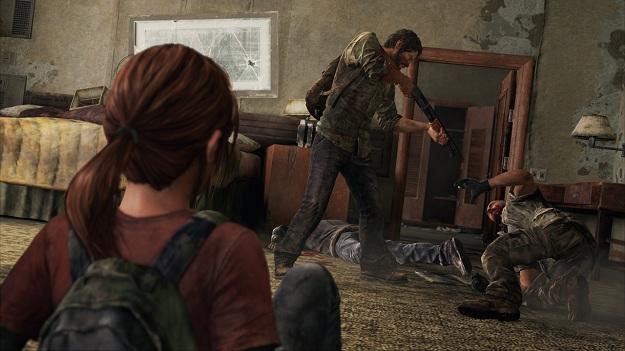 Does a TLoU sequel offer more in the way of innovative potential?
The studio hasn't confirmed that they'll produce an official sequel, but they did say more stories could exist in that universe. As for Uncharted, it's a relatively simple formula: give Drake a new treasure to hunt in a new exotic location, get him a few attitude-laden supporting characters, and toss in a loony, even memorable, villain. TLoU could explore all sorts of psychological and philosophical angles to human existence; while Uncharted is more lighthearted and fun, TLoU is dark, foreboding, and challenging.
Those who've read Cormac McCarthy's The Road know just how compelling true survival really is. When humans are faced with the seemingly impossible, how they act, what they do, and above all else, how they change, is frightening and riveting. Drake will never change. That's a good thing, though; we don't want our idealistic heroes to change because they make us smile. They empower us. They give us a rush 'cuz they often feel so darn invincible.
But that's not the trend these days. Vulnerability is in.
Two very different definitions of "fun"
Naughty Dog has arguably introduced two of the greatest new IPs in the same generation. Even more amazing is that despite some inherent similarities, the two titles are monumentally different in theme, style, tone and overall impact. It's the latter that might make gamers more intrigued by a TLoU sequel or spin-off of some kind. The impact of Uncharted is significant but predictable. But, the ride we'll take with a new TLoU campaign? Perhaps with new characters? That's especially intriguing on a number of levels.
Then again, is there another third-person action game that's better than Uncharted? I say no; I say it's the cream of the crop. I say it's head-and-shoulders above any other game in that category. In fact, I daresay the last two installments are in the top five games of the PS3 generation. That's just an opinion, obviously, but the Metascore average for those titles make a strong case. Besides, Uncharted offers a more familiar, accessible form of entertainment; it's a "fun" that just about every gamer can enjoy and appreciate. TLoU, on the other hand… not so much.
"Fun" is extremely subjective and both franchises offer very distinct forms of "fun." The question is, which one do you want to see more? The familiar, lighthearted, but potentially insipid, or the dark, twisted, challenge for humanity?
About the author