What Made Mass Effect So Great?
While Star Wars Knights of The Old Republic remains to be of my favorite games the first Mass Effect introduced us to an amazing and complex new Sci-Fi universe that we had never seen before with a huge amount depth and lore that truly added to the sense of discovery. It had an absolutely stunning synth soundtrack too that fitted perfectly into its setting and atmosphere.
Mass Effect 2 improved on the elements of the original with refined combat mechanics and great pacing. It also felt a lot more "cinematic" something that is difficult to achieve when a game offers the player so much choice — cinematic games are usually associated with linearity.
Despite the well-documented issues with Mass Effect 3's ending it did an amicable job in wrapping up a huge trilogy of complex relationships and individual stories in a fast paced and tension filled finale. It also improved on its action/RPG hybrid battle system that was seen in its predecessor. Taken as whole the trilogy played out like a superb Sci-Fi movie franchise or television box set for me it felt like Star Wars and Battlestar Galactica all wrapped up into a great video game package.
After the Mass Effect trilogy was finished many fans were left wondering what was next for the franchise with such a huge and well-developed universe there was still a lot to expand on for future installments — The biggest issue BioWare has now though is shaking off the negativity because of the bad taste in some gamers mouths as a result of Mass Effect 3's ending.
Mass Effect: Andromeda
With Mass Effect: Andromeda only weeks away there's still a lot of speculation as BioWare has kept its cards close to its chest with this new release there hasn't been a lot of information about the game that's been made public beyond a few trailers and some story leaks not much is known about the game yet.
The developers have spoken openly about moving away from the ending of Mass Effect 3 and taking the game to a new galaxy but this has been met with criticism from some fans. One might argue that was a natural step forward for the series, especially as they have stated in interviews that they want to recreate the same magic the original Mass Effect captured upon release.
BioWare now has the difficult task of dealing with the negativity and low expectations of the fans despite Mass Effect 3 coming out five years ago, so maybe the lack of media hype is warranted and keeping expectations at a calm level will help elevate the game in the eyes of the critics and fans alike — you only have to look to No Mans Sky at the potential drawbacks of overly hyping a game.
A potential concern for fans is the loss of the original key developers and writers having all moved on to different career paths inside and outside of BioWare. On top of this BioWare lost its lead writer on Mass Effect: Andromeda Chris Schlerf:
To confirm what some folks asked about a few months back, I am no longer working on ME:A at BioWare Montreal.

— schlerf (@schlerf) 16 February 2016
It's far too early to tell how exactly this will have an effect on the final release of Mass Effect: Andromeda, it didn't help fuel more of the negativity already building up with some of the fanbases toward the title. A positive comment coming from the writer himself may help alleviate some of the worries, though:
Think MEA is really gonna blow people away; couldn't be prouder to be part of it, & excited like a lil kid to play the final when it's out.

— schlerf (@schlerf) 16 February 2016
Taking the above Tweet at face value the writer does seem to be very positive the game will be a huge success and his leaving seems to be on good terms, but the fact is we won't truly know what effect his departure has had until the game's release.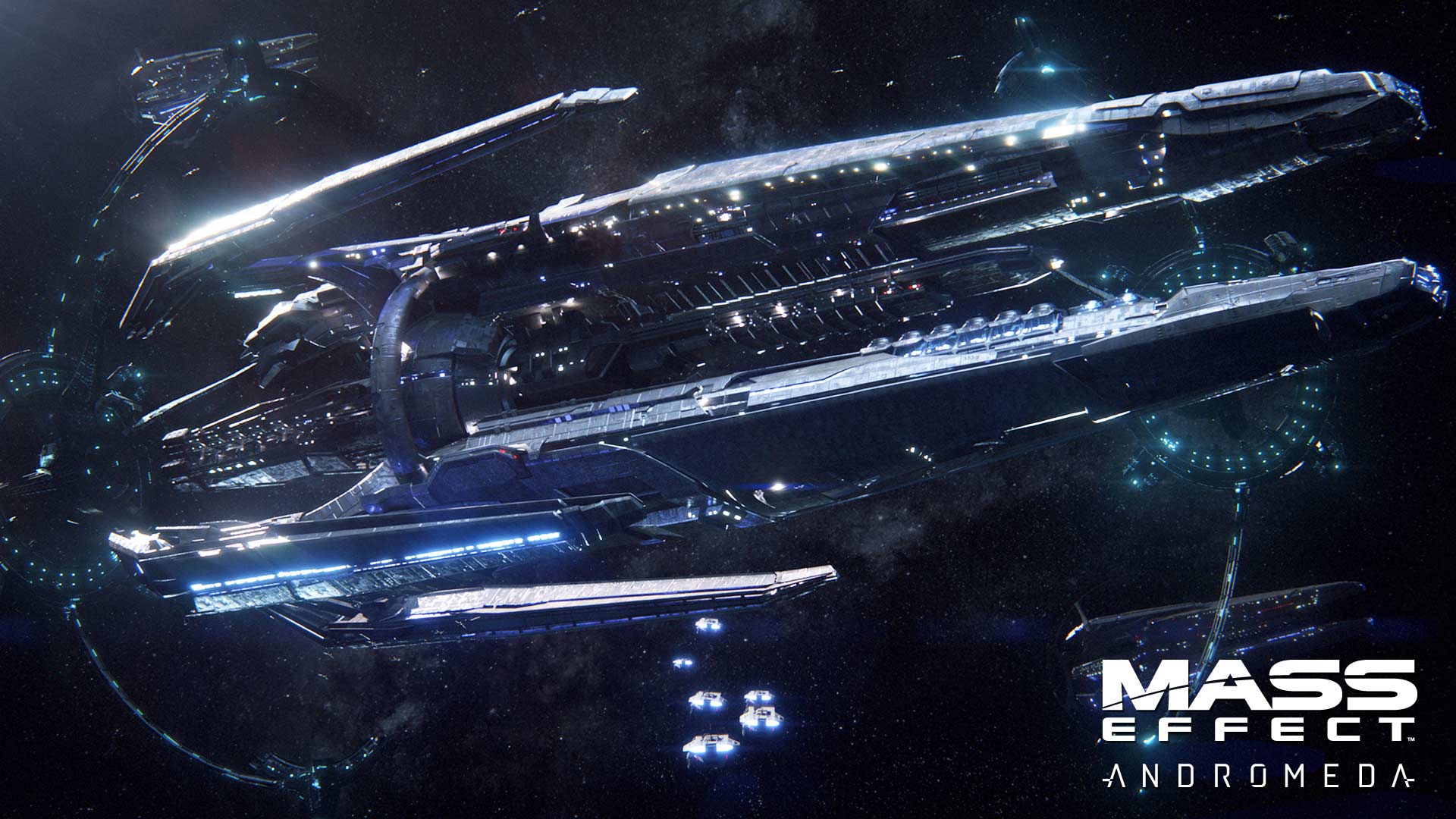 Speculation – If Andromeda Fails, What's Next?
It would be no doubt be a massive blow for BioWare if Mass Effect: Andromeda didn't live up to expectations because despite the negativity surrounding the project from some of the fanbases they are still expecting a good game. If it doesn't quite get the critical acclaim or the sales it needs then the backlash would likely be huge and despite BioWare shutting down its forums — another move that raised a few eyebrows — fans and detractors alike will still find a way to vent their frustrations toward both BioWare and owners EA.
What is more worrying for BioWare is EA hasn't been shy about closing its studios and laying off staff in the past if it feels the games aren't living up to expectations or not worth the development costs.
Even if Mass Effect fails BioWare is a name that holds a lot of respect in the gaming industry and EA will still want to get its money's worth after spending $850 million on acquiring them. A more likely outcome for the developers would be a shift in focus and a move to work on new projects.
The possibility of making Mass Effect an MMO like Star Wars: The Old Republic could be a way of keeping the series relevant while building on the already established universe. This could, in turn, lead to work on a new single player Star Wars RPG like The Knights Of the Old Republic, a game that fans have been begging years for and with the Star Wars license in EA's pocket I'm surprised it hasn't happened already.
The possible consequences of failure may at worst — for us as fans — lead to a shift in management but whatever the outcome of Mass Effect: Andromeda, I think BioWare will move on but instead will likely be forced to move on to other projects with more potential for greater sales while working to regain the faith of the fans.
Do you think Mass Effect: Andromeda will be a success? What do you think the consequences of a bad game will be for BioWare?
About the author