Ubisoft Unveils Their New Puzzle-Adventure Game Valiant Hearts: The Great War
Ubisoft's new World War I puzzle-adventure game finally gets a release date!
Friendship, love, sacrifice, and tragedy, the story of crossed destinies and a broken love in a world torn apart. Ubisoft's new puzzle-adventure game Valiant Hearts: The Great War is set during World War I, where you must take the role of five different characters, including a faithful canine companion, and must survive the horrors of the trenches during the Great War by solving puzzles or sneaking through enemy lines.
The story will have players reliving some of WWI's most historical battles like the Battle of the Marne and the Battle of the Somme while trying to survive these life and death situations, and helping a young German soldier find his love. The game is set to release on the Xbox Live store for both Xbox One and Xbox 360, PlayStation Store for both PS4 and PS3 and PC digital download for $14.99 on June 25th, 2014.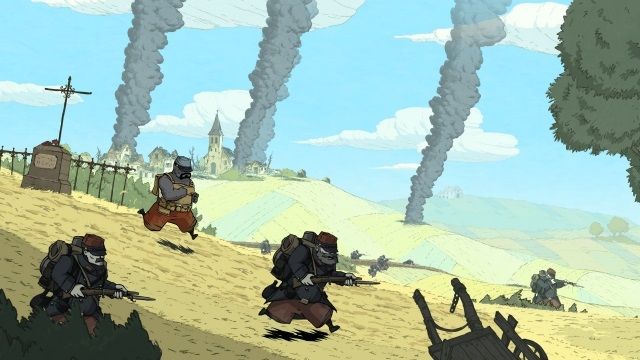 The game will be an animated comic book adventure that delivers a unique emotional tone and art style. Whether you're solving puzzles in the green forests of the French countryside, crawling in trenches to sneak pass enemy lines, or avoiding death in snowy fields, the players will revisit some famous WWI locations like Reims and Montfaucon on the Western Front.
Characters: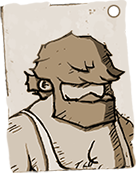 Emile
Born on March 12, 1872, in Saulcy-sur-Meurthe, Lorraine. Hes was once married to a Dutch laundress while they both settled down in a dairy farm near Saint-Mihiel. After three years in the quiet life, Emile's wife passes away while giving birth to twins. unfortunately only one of the twins survived, his daughter Marie.
On August 13, 1914, a few days after the declaration of war, Emile was forced to leave his daughter, for he was called-up to serve his country. After his first battle on the Western Front, he ended up being captured by the enemy and became a prisoner of war.
Freddie
Born on February 27, 1882, in La Place, Louisiana. After beginning a secret affair with Margaret, a white women and daughter of a prominent steamship magnate, he asked for her hand in marriage. The couple then later decided to flee on a cargo ship to La Rochelle, France so that they could both be married.
In 1914, the couple toured through Paris and the French countryside until suddenly, war broke out. Tragically affected by these horrible events, Freddie then enlisted in the French Foreign Legion so that he can seek revenge against the German Regiment for ruining his moments of happiness.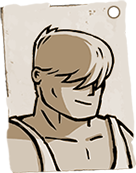 Karl
Born on May 6, 1896, in a small village in Germany near Strasbourg. Educated as a youth, his family's home was cold and conservative, for they were poor. Because of this, Karl had neither the money or inclination for college, so at the age of sixteen, he left home in order to find work in factories and odd farms in Belgium and France.
One year later, Karl decided to stay in a village farm that belonged to Emile near St Mihiel, France. He later fell in love with Marie, Emile's daughter, and the couple ended up having their first child, but unfortunately war broke out and Karl was then asked to leave France.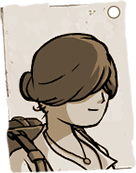 Anna
Born on December 26, 1891, in the Belgian city of Leper (more commonly known by its French name "Ypres"). Part of an aristocratic family, Anna's father, Paul, was a highly respected pioneer in engineering who later sent her to Paris so that she can complete her studies.
During the following summer, conflict broke out, and Anna then decided to quit school so that she can help in the war effort by working in a munitions factory. Soon after, she then left Paris, once it was discovered, that her father was forced into service by the German Army after the occupation of Ypres.
On September 6, 1914, during the Battle of the Marne (a famous historical WWI moment), Anna was determined to shun her life of entitlement to serve the less fortunate.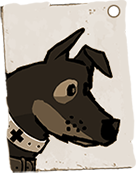 Walt
A Doberman Pincher that was raised in a German military kennel and trained to become a Dog Medic for the German Army. Along with the other thirty thousand dogs who served as letter carriers and watch dogs, Walt was loyal and ready to serve like everyone else.
After being separated from his German owner at the start of the war, Walt will play a key role in Valiant Hearts. With his sense of smell and small size, he'll be able to get through barbed-wired obstacles and crawl in shell holes in order to solve puzzles or avoid enemies.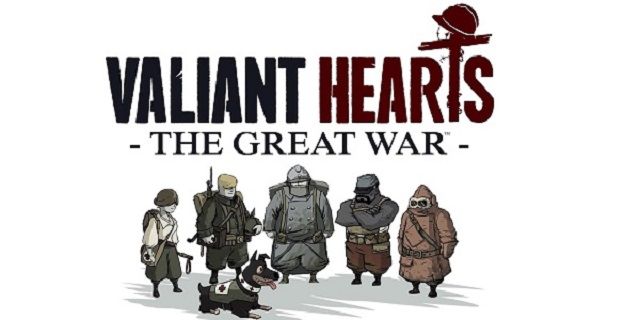 Valiant Hearts: The Great War, is being developed by Ubisoft Montpellier and will be made with the UbiArt Framework engine. The UbiArt Framework engine was used for previous titles like the Rayman games and Beyond Good & Evil.
UbiArt Framework is what gives the players a beautifully crafted visual experience that is seamless. It's what also made Rayman Legends look so visually stunning.
The engine was specifically designed for artists, allowing as much iteration as possible and to offer powerful graphic and level-design editing tools. It gives the developers tons of flexibility and less time spent on technical aspects so that they can focus more on creating content.
Published May. 7th 2014