Animal Crossing: New Leaf Review
Animal Crossing fans if you don't already have New Leaf then you should check this out!
I am a long time Animal Crossing fan, and when I learned that Animal Crossing: New Leaf was coming out I quickly pre-ordered it. Now that I have it, it's very addicting! This is the type of game that you could play everyday and experience something new. There are new people, shops, and features. The best thing about this game is you are the Mayor! You run the town and help the people in it.
New Shops
You have some of the same shops from the earlier Animal Crossing games like Shampoodle where you get your hair done and Able Sisters where you buy your clothes. Then you have all new shops! There is the Re-tail shop where you can sell almost anything for a good price, Kicks where you buy shoes and Club LOL where you can hangout at night and dance.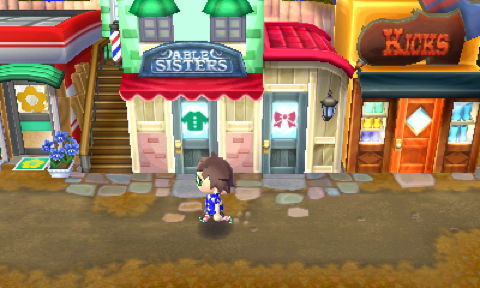 New People
There are the same people who you love like Sable and Mabel who run Able Sister, but now there other sister is in town Labelle. Labelle sells accessories like hats and glasses. There is the ever sweet Isabelle who is your assistant and she is always willing to help you. Then every time you walk into the Re-Tail shop you will meet the charming Reese and her husband Cyrus. Reese is in charge of the front of the store where you sell your items and Cyrus is in charge of the back of the store and will change the color of any furniture item you bring him.
The Island
The Island is a place you can go to relax and hangout with friends. You can go to the Island to fish, catch bugs and dive! Diving is like fishing except you will need to put on a wet suit, then you can jump into the water and catch things like lobsters and sea urchins. You can play tour games with the now retired Tortimer as your guide. Every day there is a different set of tour games for you to play like the bug-catching tour and the balloon-popping tour. If you win medals on your tours then you can use those medals to buy things at the Island shop.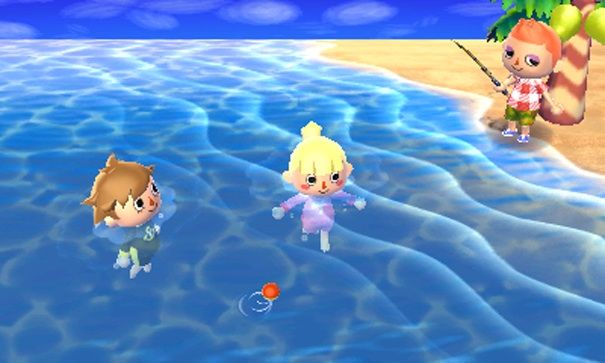 Being Mayor
Being the Mayor of your town is the best thing about this game! You can choose what is going to happen with your town. For example you can pick what ordinance you want to effect your town - you can choose the ordinance that makes your town beautiful or more wealthy. Being the Mayor also allows you to choose which public works you can put in your town; if you are having trouble deciding you can ask around and the citizens of your town will give you suggestions like 'a public garden.'
Being the Mayor and taking care of your town and its people is really fun and will keep you entertained. I recommend this game to everyone!
Our Rating
Animal Crossing fans if you don't already have New Leaf then you should check this out!
Published Sep. 4th 2013