E3 2014: Main Character Seen in Legend of Zelda Wii U Trailer Might Not Be Link
A cryptic comment from producer Eijii Aonuma suggests that the character seen in the Legend of Zelda Wii U trailer might not be series icon Link.
Nintendo showed many great games being developed for the Wii U during their E3 press conference this year. One of the most anticipated titles was a brand new Legend of Zelda for the console with an open-world, increased graphical power and a cel-shaded art style.
At first glance the trailer seemed to star the series' usual protagonist, Link. However, upon closer inspection fans noticed there was something off about the Hylian warrior which created some questions.
In the trailer, the character shown looks a lot like Link but with slightly more feminine features, a ponytail and lacking his classic green tunic. The horse he's riding also isn't Link's usual steed, Epona, and the character seems to be right-handed where as Link has always been depicted as left-handed except for in Twilight Princess and Skyward Sword due to motion-controls.
In an interview with VentureBeat's Mike Minotti, series producer Eijii Aonuma had this to say when asked if the character was in fact Link.
No one explicitly said that was Link.
Could This Be A New Playable Female Character in the Legend of Zelda Series?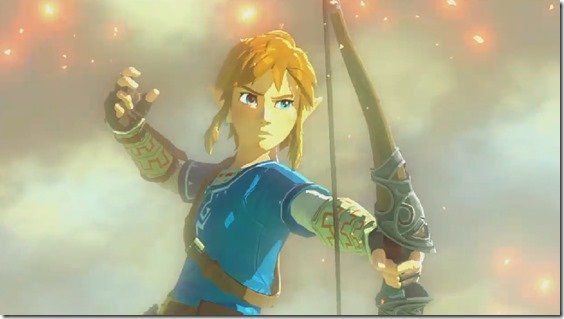 The idea of Nintendo having the game's first trailer star someone who isn't Link while showing no signs of the series' most iconic character is peculiar. Could this be a similar situation to Metal Gear Solid 2 where Link might take a backseat to this new possibly female protagonist? No more details were shared by Nintendo at this time so it looks like fans will have to speculate for the time being.
Feel free to post your opinions and theories in the comments.
Published Jun. 11th 2014