Nintendo & Level-5 Go All-In on Yo-Kai Watch Globalization
Yo-Kai Watch games, toys, manga, and more coming to our hemisphere over the next year!
Level-5 – of Dark Cloud, Ni No Kuni, and Professor Layton fame – is bringing Pokemon-like Yo-Kai Watch to the West! Their cross-media hit has been a strictly Japanese affair since the first game's release back in July of 2013. I don't use "hit" lightly; the Yo-Kai Watch franchise has roped around $1 billion in merch – not including the games.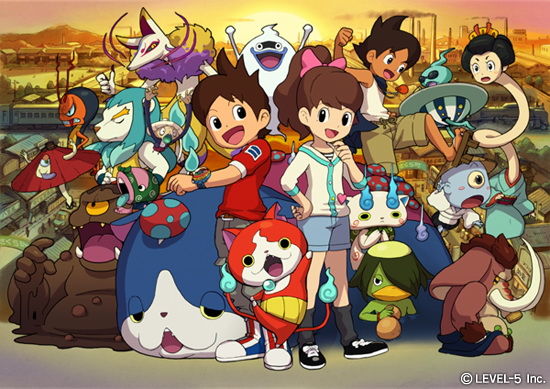 Nintendo's publishing Yo-Kai Watch for Level-5 in the West, while Hasbro's handling the toys. Hasbro and Level-5 have recently announced a joint venture for their new Yo-Kai Watch toy line launching in spring of next year, so it stands to reason that the globalized versions of the Yo-Kai Watch games will release around the same time.
Assuming the first international Yo-Kai Watch release is well-received, we can expect to see Level-5/Nintendo follow through with the sequels and spin-offs shortly thereafter. ViZ is localizing the manga, aiming for a September launch. Again, success depending, the Yo-Kai Watch anime (and maybe even the movie) may follow.
Published Sep. 29th 2017