Ubisoft Releases Final Child Of Light Trailer
Another new trailer for Ubisoft's Child Of Light.
Ubisoft has released the third and final making-of-trailer for their highly anticipated, old-school, side scrolling RPG called Child of Light. For those who do not know, Child Of Light is a coming of age fairy tale, taking place in the magical world of Lemuria.
In the new trailer, the team at Ubisoft reveals that actress Caroline Dhavernas--known for playing Dr. Alana Bloom on NBC's Hannibal--is the voice of the narrator in Child Of Light. Caroline's motherly-like voice is a perfect fit for this fairy tale game; it's as if she is a mother telling her child a bedtime story.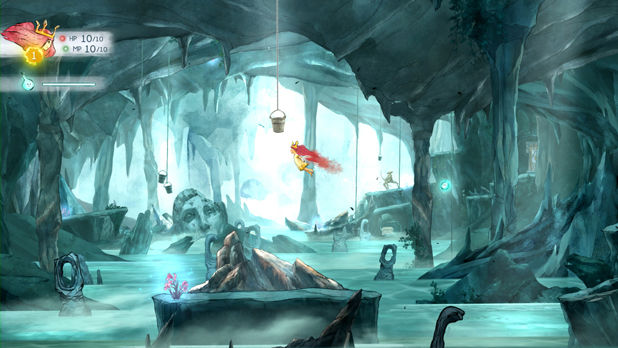 The trailer also shows us how iconic Aurora is. Not many princesses have long fiery-red hair, a huge crown and a gigantic sword.
The new trailer is another truck-full of momentum for the game's hype train. I loved the old turn-based RPG's of the SNES-era and the PS1-era, and I have a strong feeling that I am going to fall in love with this game as soon as I play it. I always enjoy coming of age stories, and seeing how people grow to fulfill their destiny.
Child of Light is developed and published by Ubisoft, and will release on Xbox One, Xbox 360, PS3, PS4, PC and Wii U on April 30th, 2014.
Published Apr. 24th 2014