Dropsy Hits Funding Goal With 23 Days to Go
Dropsy successfully funded on Kickstarter
Developed by Jay Tholen,
"Dropsy is an open world adventure game with an emphasis on surreal atmospheric elements and environmental storytelling. It extracts the humor and rich narratives from classic adventure games and places them into a unique exploration based framework. You guide Dropsy, a perpetually carefree clown (ex-clown to be precise) through a richly detailed world full of colorful characters and sinister secrets."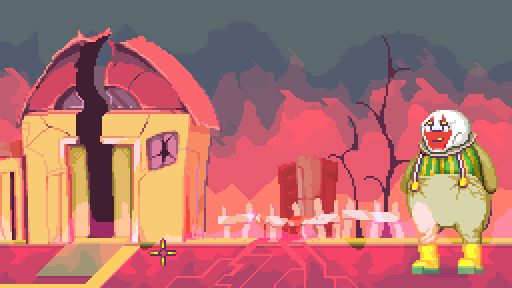 Although appearing to be a grotesque, malformed clown, we're assured that Dropsy is set in a happy and cheerful world where "...instead of slaying enemies, Dropsy's innocence and kindness act as a catalyst for redemption."
We also see other quirky features, like a visual dialogue system, helping you to really immerse yourself into Dropsy's way of life. Dropsy doesn't always understand what people are saying to him, and you shouldn't either.
Jay Tholen first funded Dropsy in Nov. 2011, aiming to fund $225--he ended up funding $1,613. In June this year, he attempted to raise $25,000 to finish Dropsy, but funding failed.
Now that he's back with a more polished Kickstarter, Jay Tholen looks to be set to achieve much more than his orginal $14,000 goal. The Kickstarter still has 23 days to go, and you can help by pledging and sharing right here.
Published Nov. 1st 2013