Glenn Beck's Game Rant Wasn't Right, But it Wasn't Wrong, Either
Our industry is quick to focus on the obvious mistakes in Beck's comments, but we may not want to face a few truths, either...
The video game industry has fixed another mainstream media personality in its crosshairs, and perhaps rightfully so.
TV and radio host Glenn Beck has spoken out against the recently released Watch Dogs, saying the game essentially teaches people to hack into other people's lives (which really isn't accurate, of course), and then goes so far as to mention "crack cocaine" in the same breath with video games.
These are the reasons why Beck is now receiving a lashing at the hands of the gaming press and gamers everywhere. When Polygon first reported on Beck's comments, the headline was: "Glenn Beck Thinks Watch Dogs Teaches You How To Hack The Real World." That's a valid headline because it highlights the obvious fact that Beck is a little out of touch. At the very least, he clearly hasn't played the game in question.
But there's more to this story.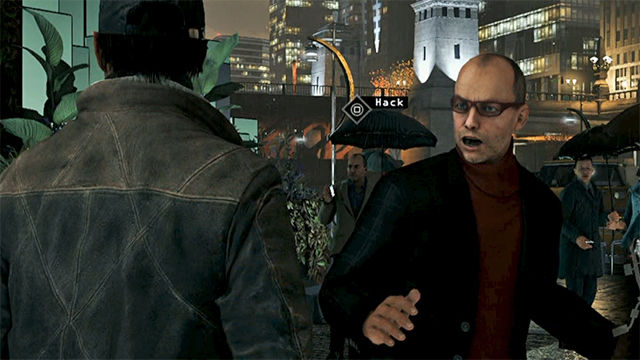 Beck's comments about our obsession with anti-heroes shouldn't be ignored because it's spot on
Many of us are quick to gloss over this part of Beck's speech, but here it is:
"Why must everyone be an anti-hero? Why must everyone break the law? Why can't we have a Superman? Why can't we have somebody who is doing the right thing, does the hard thing? Instead, everybody is an anti-hero."
He's right, you know. We are obsessed with the anti-hero; in fact, all of entertainment is fascinated with the idea of the gritty "down-to-earth" individual who breaks the law to be a noble rebel of sorts. This "fighting for the people" mentality has spread rapidly and it has become one of the only formulas we see today.
Where are the Supermans? We seem less and less interested in the capable people, those who strive to be better, those who achieve on a very high level, and more interested in those who, rather than striving to achieve, opt to simply throw a tantrum. Yes, in point of fact, that's what a lot of all this self-righteous rebellion is: A tantrum.
Now, as for the protagonist Aiden Pearce in Watch Dogs, there's a little more to his character, and Beck obviously misses that. He didn't play the game, remember. That much is painfully clear. He does, however, have a point when he says the anti-hero is all we really have, and that's not necessarily a good thing.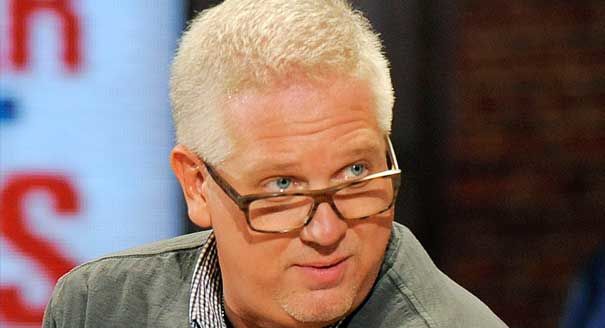 ...but then he went and showed what a dinosaur he really is
If he had just left it there, and expounded more upon the concepts involving the anti-hero vs. hero conflict and how it reflects and affects society, I would've been all in. But sadly, Beck had to go and say something like this:
"The idea here is they are teaching you to hack and then become the ultimate voyeur in other people's lives--including their bedrooms--by hacking into their phones and everything. This game is teaching people to hack into whatever is docked in your bedroom. What the heck is wrong with us? What are we thinking? We are inviting this into our home and our lives. We are teaching our kids [hacking] for entertainment purposes."
Sigh.
No, no it doesn't teach hacking. I do agree that it glorifies hacking to a certain extent, and I've made mention of that in the past. However, there is a huge difference between glorifying and flat-out teaching. Watch Dogs won't help anyone hack anything, that's for damn sure.
But it got worse, because Beck continued:
"Yes, it's really hard to avoid [video games] … and then once you start, it's hard to put them down. Yeah, so is crack cocaine."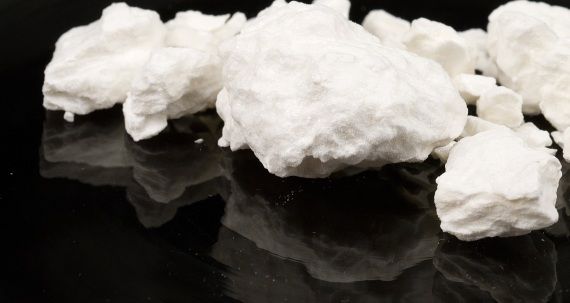 Sh**. There it is. We just can't get away from it, can we? Members of the media outside of gaming continue to honestly believe that video games are addictive.
Translation: Video games are dangerous and should be treated as such. The problem is that they have no statistics to back up their claims. There is evidence of legitimate game addiction, but all the evidence I've seen (via published studies) have involved MMOs. "EverCrack" was a fitting name, in some instances, and I do believe the MMO has addictive traits other games do not.
That being said, I can't believe we haven't moved past the idiotic and archaic "games are crack" argument. Okay, that's not the literal interpretation of Beck's comment but we get the gist. Beck does admit that gaming is still a young entertainment medium, and that we don't yet know what it does to our brains. He thinks games "re-wire" our brains somehow but again, there's no proof of that.
It's just disappointing. On the one hand, he made a very true and very important point. On the other, he totally shot himself in the foot by putting his cluelessness about video games on display.
Published May. 30th 2014