Live The High Life in the New GTA Online Update
New GTA Online update will add new apartments, vehicles and more.
On Tuesday, May 13th, Rockstar will release an update for GTA Online that includes high-end apartments, four new vehicles, the bullpup rifle, and much more.
The automatic update adds five new options to the Los Santos real estate market in places such as Eclipse Towers and Richards Majestic. All five new options will also feature the latest interior design, so your new crib will look fresh and fly. With the new update you will also be able to own two different properties at the same time.
The four new vehicles in the update are the Enus Huntley S (SUV), Dewbauchee Massacro (Sports), Pegassi Zentorno (Super), and the Dinka Thrust (Motorcycle). These vehicles will be available to buy at Legendary Motorsport and accessed from any garage property in story mode.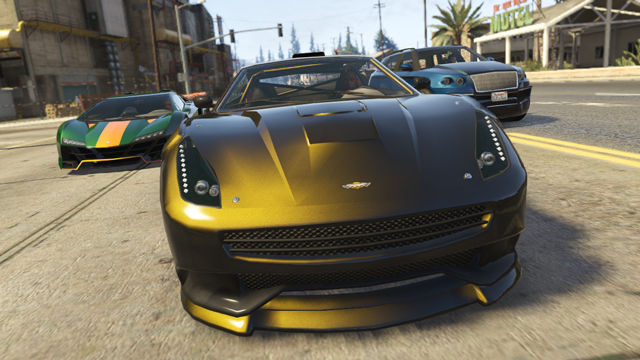 A new race mode will also become available with the new update, called "Non Contact," which will allow players to race against others without worrying about crashing into them. Although non-player controlled traffic, scenery, and structures will still cause you to crash.
There is also a new mental state player statistic that will show you how passive or psychotic other players are in your session. Expect new wardrobe options, vehicle horns, player celebrations, and 15 new jobs--including 5 new contact missions.
Published May. 8th 2014