Wolfenstein: The New Order Is Shaping Up To Be Awesome
Does it rely on Doom being part of the package? No.
E3 2013 had a wide array of great future titles for all of our systems, from blowing away skyscrapers in Battlefield 4, to skirmishing with zombies in Plants Vs Zombies: Garden Warfare, the floor had no shortage of games ranging from being aesthetically beautiful as well as weirdly unique. In all the widespread commotion of developers and exclusives however, there was one blast from the past that went fairly unnoticed.
Wolfenstein: The New Order, an upcoming shooter published by Bethesda Softworks, was that little game. Don't be fooled with its small presence in the gaming community, for it has been developed from the ground up to be a classic homage to its predecessor's material, as well as introduce newcomers to a great adventure on our new generation of systems.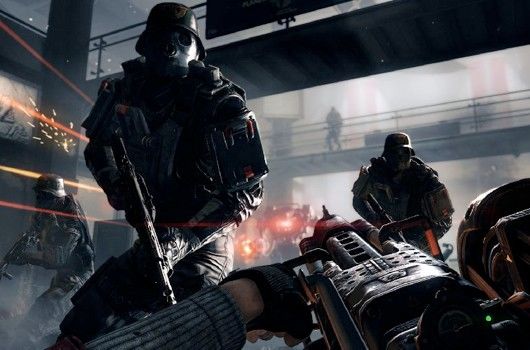 Your casual generic shooters would simply have you mowing down waves of lame AI, rinse and repeat. Not so in Wolfenstein:TNO.
It really spices things up.
Gameplay from GDC shows that just in the earliest of levels you will be in charge of aerial bombardment one second, then stealthily maneuvering through a heavily guarded corridor the very next.
Don't worry about the game's pacing either, as Wolfenstein: TNO seems to excel at effortlessly blending together the rapid pace of its story to form a pleasant experience. There shouldn't be a feeling of disjointed confusion, as the game not only tells its narrative with a wonderful flow, but appears to execute seamless performance with all the activity the player has to accomplish throughout.
Plenty of fan service!
To say this game has a wide array of easter eggs, does not do it justice in the slightest. From hidden passage ways to ever so sweet chainguns as well as a the always present threat of becoming a guard dog's dinner, nods to Wolfenstein 3D are constant and great.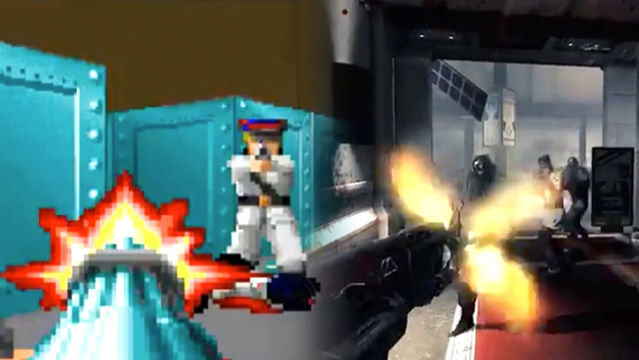 Retaining its series' charm...Check.
Wolfenstein:The New Order reminds us of a simpler time in the realm of video games, where the importance where not on frames per second, but the amount of adrenaline fueled mayhem one could create as they embarked on a quest of badassary throughout the pixellated lands.
With guns blazing at full throttle, this explosive entry in the Wolfenstein franchise drops in May of this year.
Published Mar. 26th 2014