Road to SOE Live: What To Expect From Dragon's Prophet and Open Beta Update .2!
Open Beta Update .2 Detail's within and a look at what we might see at SOE Live from Dragon's Prophet. Nagafen pictures inside!
Those lucky enough to attend the annual gathering of Sony Online Entertainment's vast line-up know the event is the premier spot to pick up on what's coming next for their favorite games. This year's event promises to be truly massive as SOE is poised to reveal their previously top secret project EverQuest Next but that is not all that can be expected from this years event.
Also new in the Sony Online Entertainment portfolio is Dragon's Prophet by RuneWaker Entertainment. The title may be built by RuneWaker but Sony Online Entertainment has a close hand in its development and its translation for the western market.
Get your Snow Gear Ready: Update Incoming!
Recently revealed by Sony Online Entertainment is the new addition of Wintertide. This new zone will increase the max level to 70 and provide three new instanced dungeons and a new legendary dungeon for only the bravest dragon tamers to explore.

Along with this, the teasing of an expanded dragon storage unit has been confirmed for this update via Rod Haza during the live show Tales and Scales. This means you will not have to give up that much wanted dragon in order to capture more. It should hold close to 90 slots so there will be plenty of space for all of your dragons. Rejoice Hoarders! Game Update .2 (or "Open Beta .2" as they call it) on top of many bug fixes and UI optimizations, will bring a new apartment lot for purchase on the market and, for the Role-player's out there, be sure to expect a new list of animated emoticons!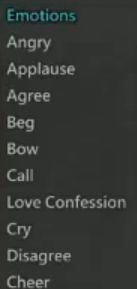 Playing Wintertide on our Test server. FUN! Get ready for our update next week on Beta server. Big changes & bug fixes too. #DragonsProphet

— Todd A Carson (@ToddACarson_SOE) July 11, 2013
I got a sneak peak at the Dragon Resting Place today. Very exciting! Look for this in Dragon's Prophet later in July. #DragonsProphet

— Todd A Carson (@ToddACarson_SOE) June 27, 2013
What to Expect From SOE Live?
Sony Online Entertainment always makes sure that they give back to their fans during these events and this year is no exception. Dragon's Prophet players who attend will receive a one of a kind Nagafen dragon. Lord Nagafen is one of the elder dragons in the EverQuest franchise and a face easily remembered. We were lucky enough to snag a picture of what Nagafen will look like in Dragon's Prophet from their recent live stream which can be seen below.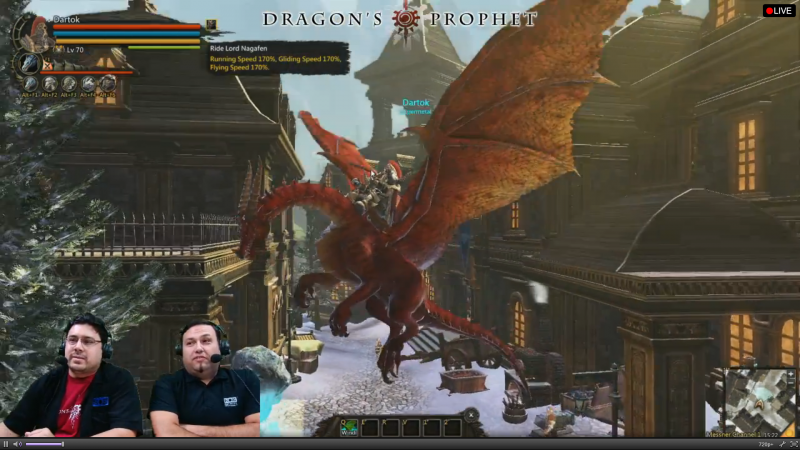 Nagafen also comes with a special buff for players called the "Treasure Hunter's Satchel," which is a play on the dropped item in the original EverQuest. The event currently has two panels reserved for Dragon's Prophet this year and you can bet Max and I will be there to get you the latest on what new features to expect. We hope to see more about some new features like Citadel PVP, The Dragon Sanctuary, and perhaps some Raids.
Citadel PVP has been discussed since before Open Beta launch and is a large selling point to Dragon's Prophet's housing system. Currently, players can either purchase an apartment style house (instanced) or can, at later levels, invest in a public plot on one of the housing islands. These islands are to be home to the Citadel PVP system when it launches and be the main area for PVP, which is currently not implemented. Back at E3, Dragon's Prophet teased the ideas of purchasable turrets and AI to help secure your island as opposing captors try to take your land out from under you. Those who rule the island will be able to tax its inhabitants and build structures to provide benefits and protection to the citizenry within.
Raids are another feature that have been teased and are hoping to be put into the game before final release. If you are a MMO gamer then you understand the importance of late game content as those who rush to the end of the game often leave due to boredom. Raids are a way to sustain the higher levels with rewards and challenges. Currently there are no end-game raids, so hopefully we will be able to get a taste come SOE Live.
The Dragon's Sanctuary is a guild level technology soon to come that allows you to create your own guild hall! Once implemented, this zone will be able to be accessed cross-server by all guild members. This means you will be able to meet up with your friend on Cronos while trading and exchanging flutes. The sanctuary will be able to host writ based quests that are available to only your guild and will be able to support Dragon Lair Managers and other NPCs based on technology level.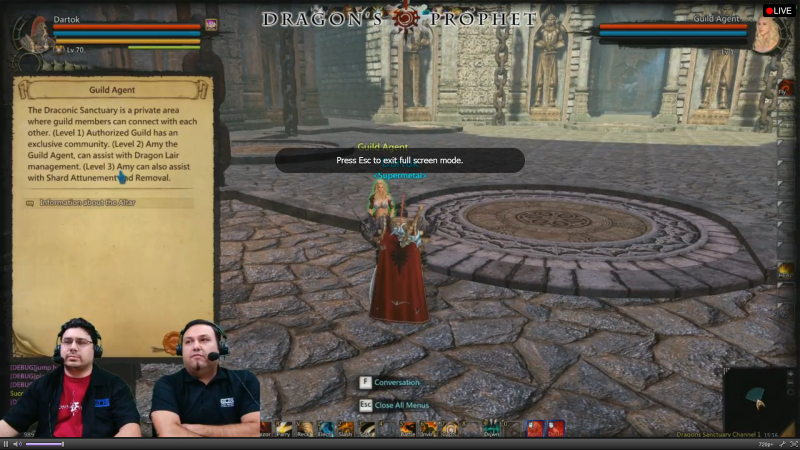 Are you planning on joining us at SOE Live? If so, be sure to hunt us down! We will be live at the event from August 1st through the 4th and are looking forward to bringing you the skinny on all SOE titles including: Dragon's Prophet, EverQuest Next, EverQuest 2, DCUO, Vanguard, and more! Also, if you still haven't had a chance to venture into the depths of Dragon's Prophet, be sure to download it here. What do you have to lose? It's FREE!
Published Jul. 12th 2013