Thief Soundtrack Available To Buy From February 25th 2014
Own Luc St. Pierre's high octane soundtrack to Square Enix's upcoming "Thief" reboot.
The soundtrack to the anticipated next-generation reboot of one of Square Enix and Eidos Interactive's most successful titles is available from February 25, 2014. As well as being available digitally direct from Something Else Music Works, Amazon, and iTunes, it will also be available as a physical CD from various outlets.
Released by Sumthing Else Music Works, Luc St. Pierre's original soundtrack, recorded by the FILMharmonic Orchestra Prague, will be yours to own. As well as drawing from classical influences, St. Pierre also experiments with electro-acoustic sound and soundscapes.
With the success of Square Enix and Eidos Montreal's reboot of Tomb Raider, and its score provided by Jason Graves, Thief has a lot to look up to both in terms of gameplay and soundtrack. But with gameplay footage being released ahead of the game, and samples of the title's music available on Sumthing Else Music Work's site, it certainly looks like Thief will deliver.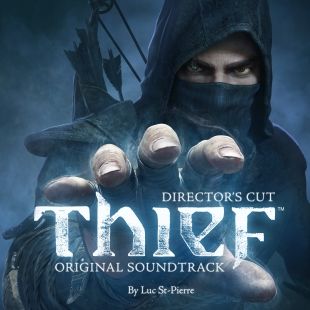 So don't miss your chance to relive the high-octane adventures of Garrett through your music device whenever and wherever you want. Just don't let it make you start leaping from rooftop to rooftop nicking things and killing people: no, seriously.
For more information about the game, visit www.thiefgame.com.
Published Jan. 29th 2019