New Gears of War Is Still in Prototype Phase
Don't expect to see a new Gears of War anytime soon!
Looking forward to the new Gears of War? Well don't bet on seeing it anytime soon. Ever since Microsoft bought the rights to the Gears franchise they have started from the ground up. Rod Fergusson, Studio Manager at Black Tusk Studios (formerly Microsoft Vancouver) said that the next Gears of War game is still in the concept and prototyping stages.
However! He did give fans a teaser of a piece of concept art for the new installment.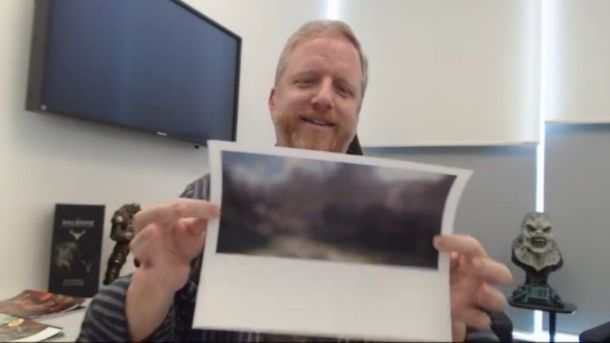 Haha, very funny. Makes sense though. The studio is only around 100 days into production, so there's not much to see.
When asked if the new game would stick to the original canon from the books and graphic novels, Furgesson stated:
"Yes, as best we can. I believe fun is greater than canon. That's not to say I'm going out of my way to destroy canon, but if I get to a situation that may invalidate a comic book or a book, I'm going to make that fun decision."
Gears of War was established to rival Halo on the Xbox. And Microsoft's acquisition of the franchise will ensure that the games stay Xbox exclusive. Note that Rod Fergusson was the former Director of Production at Epic Games on the Gears of War series, so the game is in capable hands.
Keep an eye out for any news on Gears of War at E3, but I wouldn't expect more than a teaser.
Published May. 17th 2014