Ground Zeroes Gets Price Drop, DLC and Extra Content Incentives
Konami gives you more incentive to grab Ground Zeroes when it launches.
The price has been controversial ever since we learned that Metal Gear Solid V: Ground Zeroes might only be a few hours long.
Evidently, this backlash has reached Konami. Today, the publisher has announced that the physical copies of Ground Zeroes for the PlayStation 4 and Xbox One will only cost $30. Prior to this price drop, these particular versions were priced at $40.
The other price points remain the same: The next-gen digital versions will retail for $30, as will the boxed editions of the PS3 and 360 versions. The downloadable iteration for the older consoles will only cost $20.
Obviously, as the physical and digital copies for PS4 and Xbox One are now the same price, there's more incentive to pick up the boxed version. There are other bonuses, too, as Konami has announced exclusive DLC and extra content for those gamers who opt to purchase Ground Zeroes.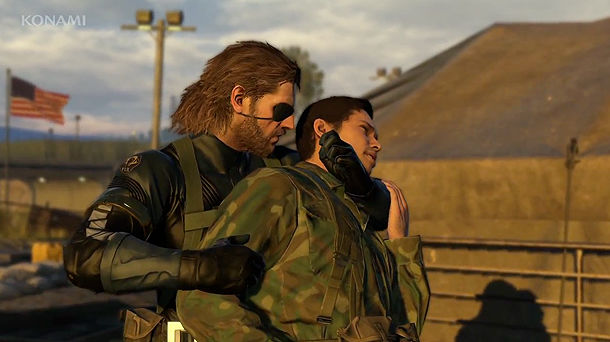 More content makes everyone happy
If you pick up the compelling prelude, you'll receive special downloadable content for The Phantom Pain. It'll give players additional resources for a Mother Base section, which will be introduced in Ground Zeroes. However, just bear in mind that if you want this extra content, you'll have to act fast: It will only be available in physical retail copies of the game for a "limited period." We have no details, but Konami did say players who own this DLC will have a definite "edge" over those who don't.
Furthermore, buying Ground Zeroes means you'll unlock exclusive content that will carry over to the full experience (which may not launch until next year). For example, rescuing POWs and VIPs in the introductory segment will result in those people appearing as Mother Base staff in The Phantom Pain.
Published Feb. 25th 2014