While the bones of a great battle royale are here, there's just not enough meat on 'em at present.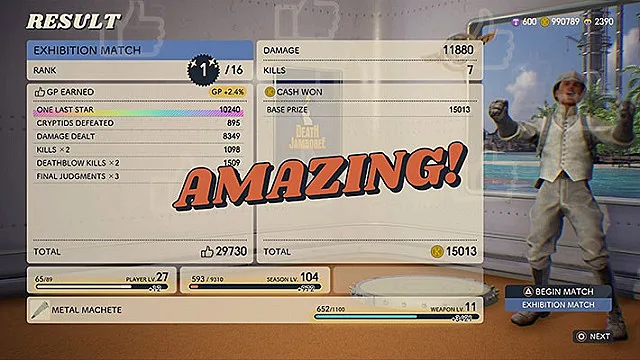 From staying aggressive to taking advantage of verticality, here are some combat tips to getting off to a bloody start in Deathverse: Let It Die.
Here's how to gather crafting materials and unlock weapon variations for your career in the Death Jamboree for Deathverse: Let It Die.